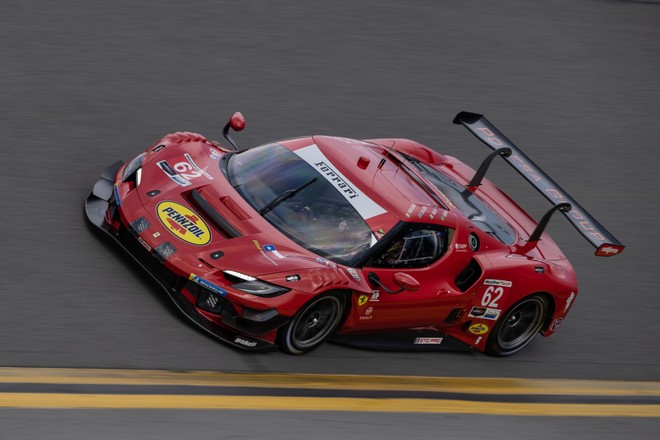 The new Ferrari 296 GT3s made their international debut at the Daytona International Speedway during the Roar Before the Daytona 24 This is the test session that precedes the 24 Hours of Daytona which will take place at the end of the week. next week. A "difficult" with lap times that didn't live up to expectations.
However, Maranello is the best. still confident for the race that will see; the new Ferrari 296 GT3s start from the center of a field of 33 GT3-spec cars in the inaugural race of the IMSA series.
There? STILL TIME TO IMPROVE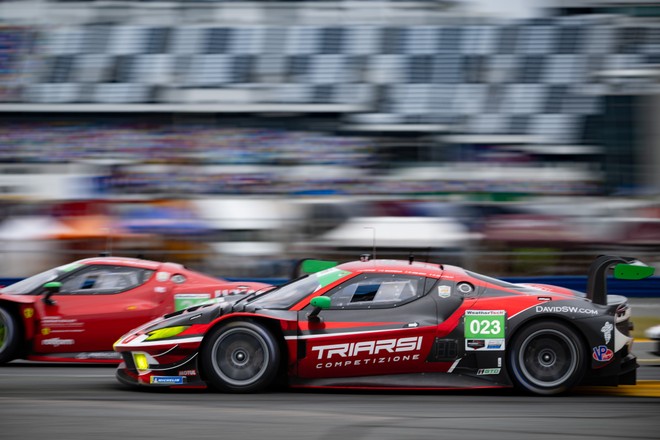 Indeed, the team technicians < strong>they still have a week to be able to work on the cars in order to improve performance and make them more comfortable. competitive. So, there's one more week to find the missing performance. We remind you that compared to last year, the regulation of the Roar before 24 is; been modified.
The formula of the Roar before 24 this year is; changed compared to previous editions, reserving the task of determining the starting grid to Sunday; with a qualifying race, but; through comparison with the hands of the chronometer in a 15-minute session that saw only one member per crew engaged.
Coming to the results, in the GTD Pro, a leading class for GT cars, Daniel Serra (reigning champion of the Endurance Cup together with Davide Rigon) brought the 296 GT3 of Risi Competizione to ninth position, thanks to a time of 1:49.495. Serra will find again in the race Davide Rigon, Alessandro Pier Guidi and James Calado after the third place obtained last season.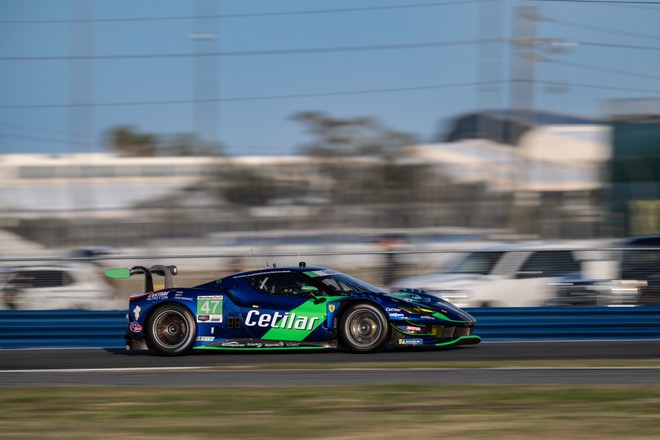 Instead, in the GTD classthere are three Ferrari 296 GT3s. The best is; turned out to be that of Cetilar Racing, with Antonio Fuoco in ninth position with a time of 1:48.309. The Italian driver is; was the most fastest overall among those at the wheel of the new Ferrari which, in the race, will see him; engaged together with Giorgio Sernagiotto, Roberto Lacorte and Alessandro Balzan. More the 296 GT3s of AF Corse and Triarsi Competizione detached. The first, qualified by Miguel Molina, will start; from the seventeenth position after having signed the time of 1:49.265 while the second, driven by Alessio Rovera, will start the race. from the twenty-second position.
Looking at the general ranking, it is; it was the Acura of the Meyer Shank Racing team, with Tom Blomqvist at the wheel, that obtained the pole position with a time of 1'34'031. It should be said, however, that traditionally qualifying at Daytona is not an option. decisive for the final success.
The best of OnePlus? OnePlus 9 Pro, buy it at the best price from Amazon at 519 euros.