Yann Sommer is playing his first game at FC Bayern Munich. The 34-year-old showed a sovereign performance at his premiere, even if he had to concede a goal.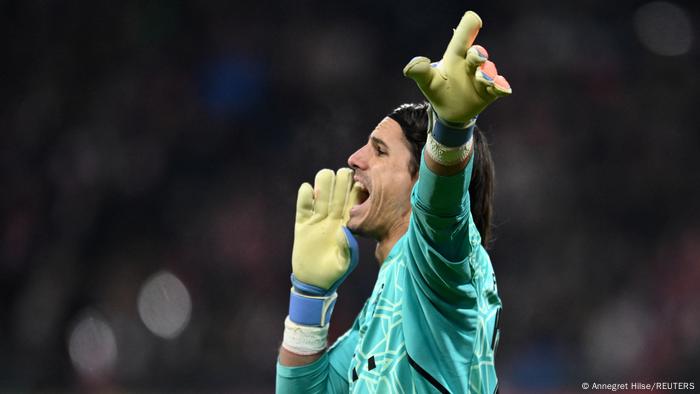 Goalkeeper Yann Sommer plays the game eight and a half years in Mönchgladbach at FC Bayern
Yann Sommer high-fived his new teammate. Apparently he didn't really know what to do with his Bayern Munich's 1-1 draw at RB Leipzig. Eric-Maxim Choupo-Moting for Bayern (37) and Marcel Halstenberg (52) scored the two goals on Friday evening. In the top game at the start of the second half of the Bundesliga season, the goalkeeper played his first game in new colors – and gave the impression as if nothing had changed for him.
Bayern coach Julian Nagelsmann had predicted a full 15 minutes in advance that Yann Sommer would "need to get used to the team". The 34-year-old probably wouldn't even have needed this time to get used to his new club. Sommer, who was only signed on Thursday as a replacement for the injured Manuel Neuer (broken leg) for eight million euros plus special payments from Borussia Mönchengladbach, played against Leipzig as if he had never been in goal for another club.
"Not everything has worked yet, but that's quite normal. It will also improve. But I'm quite satisfied," said Sommer.
Calm and sovereignty
The Swiss didn't show any stage fright at his premiere in the Bayern jersey. He played as he had done in Mönchengladbach for eight and a half years and, with his style, had developed into one of the most important leading players in the "foals". Sommer was involved in the Bayern game as a kind of last man from the first minute. Even in the tightest of spaces, he got the ball from the Bayern defenders and he was the first to start Bayern's build-up game with his ball security.
His actions weren't and didn't have to be spectacular in the first 45 minutes, because Bayern's defense was so compact and concentrated that the goalkeeper didn't have to intervene seriously. And yet: Sommer radiated calm and sovereignty and thus gave the people in front the necessary backing so that they could concentrate on their tasks undisturbed.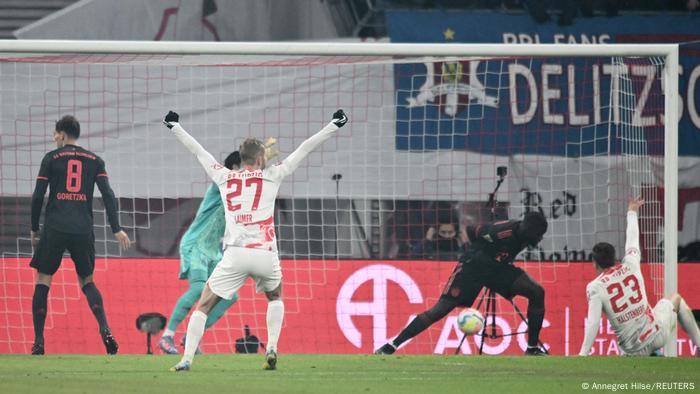 Yann Sommer can no longer intervene in the Leipzig goal
Increased pressure
But his new employer had to experience first-hand on the fourth matchday of this season that Sommer can do things differently. In the away game of Gladbach in the Bavarian capital last August, Sommer made a whopping 19 saves in a 1-1 draw – with which he made the Munich team despair. Probably also because of these recent impressions, those responsible have now made this commitment – and they should feel confirmed in it after the first 90 minutes.
When Leipzig increased the pressure in the second half, Sommer also found himself under more pressure, but without showing any weaknesses. The fact that he conceded a goal in his first game for Munich may annoy Sommer, but he could not have prevented it. That's why it was almost a successful premiere for him at FC Bayern.