Organized crime was hardly an issue in Italy during the 2022 election campaign. Will the arrest of Cosa Nostra's Matteo Messina Denaro help the country boost its image and secure EU funds?
Mafia boss Matteo Messina Denaro during his arrest
Thirty years can be a long time if you have to spend it underground because you're a wanted criminal. It's annoying when you get recognized and arrested while visiting a cancer clinic.
This is exactly what happened to Matteo Messina Denaro, the last known boss of the Sicilian Cosa Nostra, who was arrested by the police on Monday. Messina Denaro was reportedly waiting for a doctor's appointment when a police officer asked him for identification. The police knew Messina Denaro would be there. "It all came down to the day when he had to come for tests and treatment," Pasquale Angelosanto of the special unit of the Carabinieri told the local press.
Rumors that Messina Denaro was ill had been circulating for a long time. Investigators began sifting through health databases for clues about a man matching the mob boss's description. The success is down to the organized crime investigators, says Felia Allum, a professor at Bath University who teaches organized crime and corruption. "It's all very nice for [Italian Prime Minister] Giorigia Meloni, who can now go to Palermo and take the credit, but the political level and political will have nothing to do with the hard work of these investigators," she says.
The War of Cosa Nostra against the State
After the arrest, Meloni tweeted that it was a great victory for the state. In doing so, she seemed to refer to the period in Mafia history when Cosa Nostra was waging a campaign of terror against the Italian state.
Paolo Borsellino and Giovanni Falcone were murdered by Cosa Nostra in the early 90s
When the Berlin Wall fell, protest parties in Italy and outside the EU put pressure on the government in Rome and the political system began to crumble. Thanks to collusion with political actors, the mafia was often able to avoid prosecution, but when these actors could no longer afford to keep to the agreements, the Cosa Nostra took revenge in the early 1990s. Evidence of such collusion has emerged in various court cases.
Antonio Balsamo, President of the Palermo Court of Justice, told reporters the week of Messina Denaro's arrest that he had been at the fore during the "terrorist strategy of attacks on the state", particularly in the hot phase of 1992 and 1993. Cosa Nostra then carried out a series of high-profile assassinations and bombings, assassinated the politician Salvo Lima and two prosecutors, Giovanni Falcone and Paolo Borsellino, and detonated several bombs in public squares in Milan.
"People talk about the end of an era. But Messina Denaro changed the mafia. His Cosa Nostra became much more hidden, better camouflaged, yes it disappeared because he understood that it was easier to make money when you were invisible," explains allum. "If you kill people violently, like the mafia used to do, you'll attract the attention of the police. If you disappear, you can make deals with backers and middlemen who will launder your money and so on."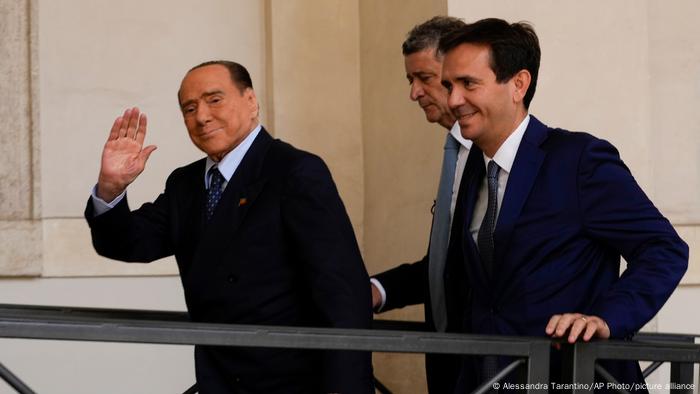 Ex-Prime Minister Silvio Berlusconi (left) is said to have connections to the Mafia
However, Messina Denaro is only the last known boss of the Cosa Nostra. The mafia, organized crime in Italy and Europe, are not what they were 30 years ago. Experts believe that many bosses have come and gone during this time. And the disappearance of Cosa Nostra also means that Messina Denaro's arrest may not be quite as significant as is made out to be.
The last of the old mafia bosses
But the people of Italy have not forgotten the crimes of the past. "There are casualties from that time that need to be taken into account," says Anna Sergi, professor of criminology at the University of Essex in the UK. "The name of Matteo Messina Denaro will always be remembered. He's the last of the old-style Cosa Nostra where it all came down to the boss."
In those days, according to Sergi, the boss "became a superstar". But that, she adds, "isn't happening anymore and won't happen again." Because "they learned the lesson and went into hiding. On the administrative level, Messina Denaro probably didn't have much importance [anymore]. Every family in every town and village went their own way. They now operate very locally".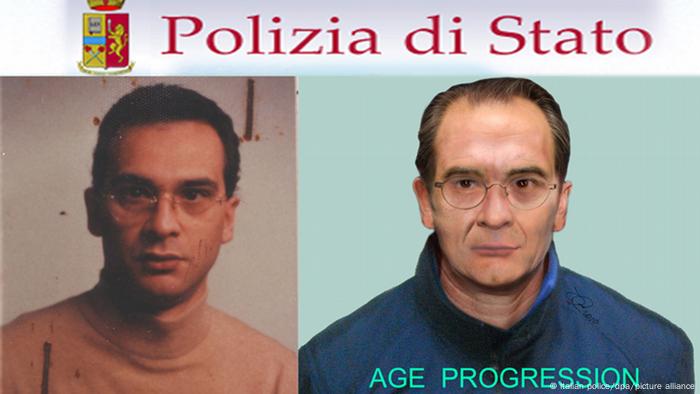 Matteo Messina Denaro went into hiding in 1993
According to Sergi, some of the families are involved in drug trafficking within Italy, but not in importing drugs. It is largely in the hands of the 'Ndrangheta or Camorra families in other parts of Italy. The Sicilian Cosa Nostra does not have this international reach.
However, Messina Denaro's arrest may have repercussions outside the country, and that could cause concern for the judiciary and the Italian government. "Messina Denaro had a lot of money and invested internationally. He [created] a network of supporters in Italy and Europe who laundered his money. And this network is certainly used by other members of Cosa Nostra," Sergi explains.
Why was Messina Denaro arrested now?
The question remains: "Why now?" Investigators apparently knew that Messina Denaro lived near his hometown of Trapani in western Sicily and that he was receiving medical treatment in the capital, Palermo. So why did they strike this Monday, three months after the Italians elected a far-right government headed by Meloni? That government also includes former Prime Minister Silvio Berlusconi, a man suspected of having had ties to the Mafia.
Do investigators think Messina Denaro will reveal the extent of this invisible network? "Meloni is tough. If Berlusconi expects a guarantee that he will be protected from the mafia, then he's unlikely to get it from her. She's not interested in that," says Ernesto Savona, head of Transcrime, a research center in Milan.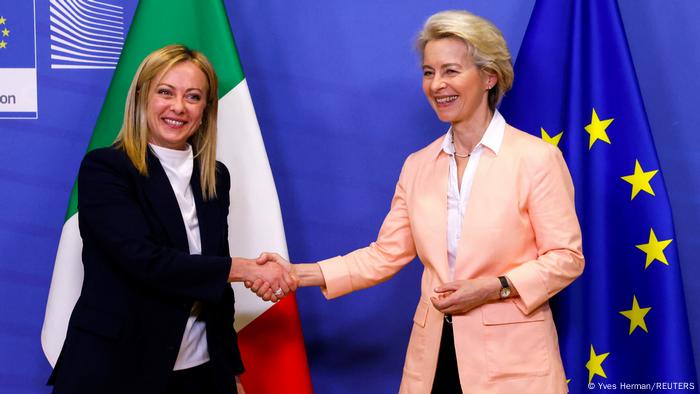 Prime Minister Giorgia Meloni (left) wants to present an image of Italy that is free of corruption
But Savona stresses that Italy must protect its "legitimate" economy and prevent it from being "infiltrated" by the criminal economy. For the country's future prosperity, the billions of euros that Italy is hoping for from the EU's recovery fund after the corona pandemic are needed.
"They are concerned that at least part of this money will end up in the pockets of criminals organizations is moving and corruption is increasing," explains Savona. "Today, organized crime and corruption are closely linked. They are the glue that holds lawyers, accountants, politicians and criminals together."
So Giorgia Meloni has an interest in presenting a clean Italy. "However, Meloni should also keep in mind that people in her party might have ties to organized crime, as do so many people in parties," warns Savona, making it sound like criminal activity is a thing. – including buying votes in elections – quite normal in politics.
"It's part of the business," he says, "trading with influence". And the Italian Mafia has always had an influence.
Adapted from English by Phoenix Hanzo.