Farlanders offers turn-based strategy for players to colonize Mars, either in a short campaign or in free play. The first reviews of the indie game from Kyiv are positive, but attest that the puzzle game is sometimes difficult to get started.
Challenging puzzle fun on Mars
h2>
In Farlanders, players face the colonization of Mars. The goal is to make the hostile planet arable by terraforming, to collect building materials and to grow food in order to gradually make an early Mars base self-sufficient. As in the Anno games, for example, the construction area is divided into squares, which encourages more and more puzzles as the game progresses: Different objects and buildings influence each other, which means that the complexity constantly increases. Procedurally generated maps should ensure a high replay value.
Basically, the premise is not new Paradox Interactive's Surviving Mars, released in 2018, was hugely popular in the genre. Farlanders, released by the Californian indie publisher Crytivo and the Ukrainian developer Andriy Bychkovskyi, sets different accents, especially in terms of gameplay and pixel graphics.
Complexity is both a blessing and a curse for players
Surprisingly, one of the strengths of the game is the campaign, which tells a short but quite exciting story, as RockPaperShotgun notes. Players slip into the perspective of a colonist who is initially euphoric about the work but is increasingly skeptical about the plans of the colonizing company. Surprising turning points are also praised in the reviews on Steam, and the high level of complexity is also appreciated, whereby there is always enough time to think and plan thanks to the turn-based strategy approach. Players also draw parallels to Frostpunk, Theme Hospital, Startopia or village romance, for example. Overall, 90 percent of the reviews are positive – but there aren't that many yet.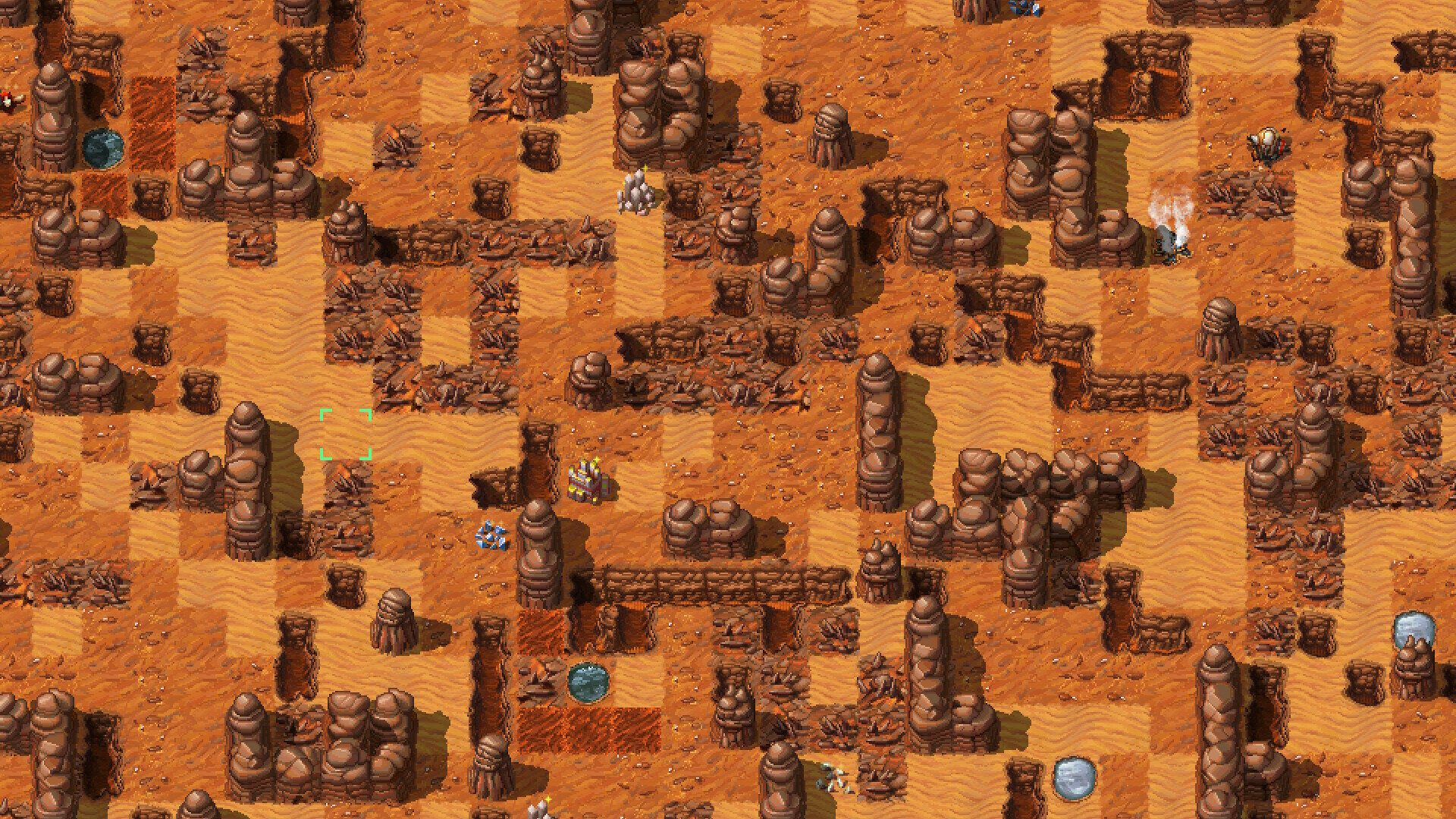 A cumbersome terraforming mechanism and a sometimes exhausting progression are criticized. The game not only becomes more complex over time, but also inevitably more difficult, which can definitely inhibit the fun of the game. In addition, Farlanders throw players in at the deep end and explain too little; especially in free play mode. As a result, a game often fails many turns before players can realize it – and that is very frustrating.
Farlanders is available on Steam for Windows, macOS and Linux. Apart from that, the system requirements are not worth mentioning. The game is still available with a 10 percent discount until January 24, after which the price will be EUR 12.49.
New: the CB radio podcast!
Who cares has always wondered how the heads behind ComputerBase tick, this is the place to be. Also on Spotify, Apple Podcasts, Deezer and as an RSS feed.