On iPhones with Touch ID button, you can adjust the vibration strength. This allows you to determine how strongly the Taptic Engine vibrates when you press the home button. In this tip you can read how to set this up.
The Touch ID button on recent iPhone cannot be physically pressed. Thanks to the Taptic Engine, you feel a vibration that creates the illusion that you are actually pressing a button. You can adjust how powerful this vibration is with the 'Choose your click' function. Follow the steps below to know how it works!
Which iPhones with home button?
Set iPhone home button vibration
Which iPhones?
This tip is only suitable for the following devices with Touch ID:
iPhone SE 2022
iPhone SE 2020
iPhone 8 (Plus)
iPhone 7 (Plus)< /li>
Only these models have a non-moving home button. Earlier models have a normal physical home button, whose vibration strength cannot be adjusted.
Set iPhone home button vibration
When using your device, you will be given the option to adjust the vibration strength of the Taptic Engine. You can also adjust this later. To do this:
Open the Settings app on your iPhone.
Go to General > Home button.
Choose option 1, 2 or 3.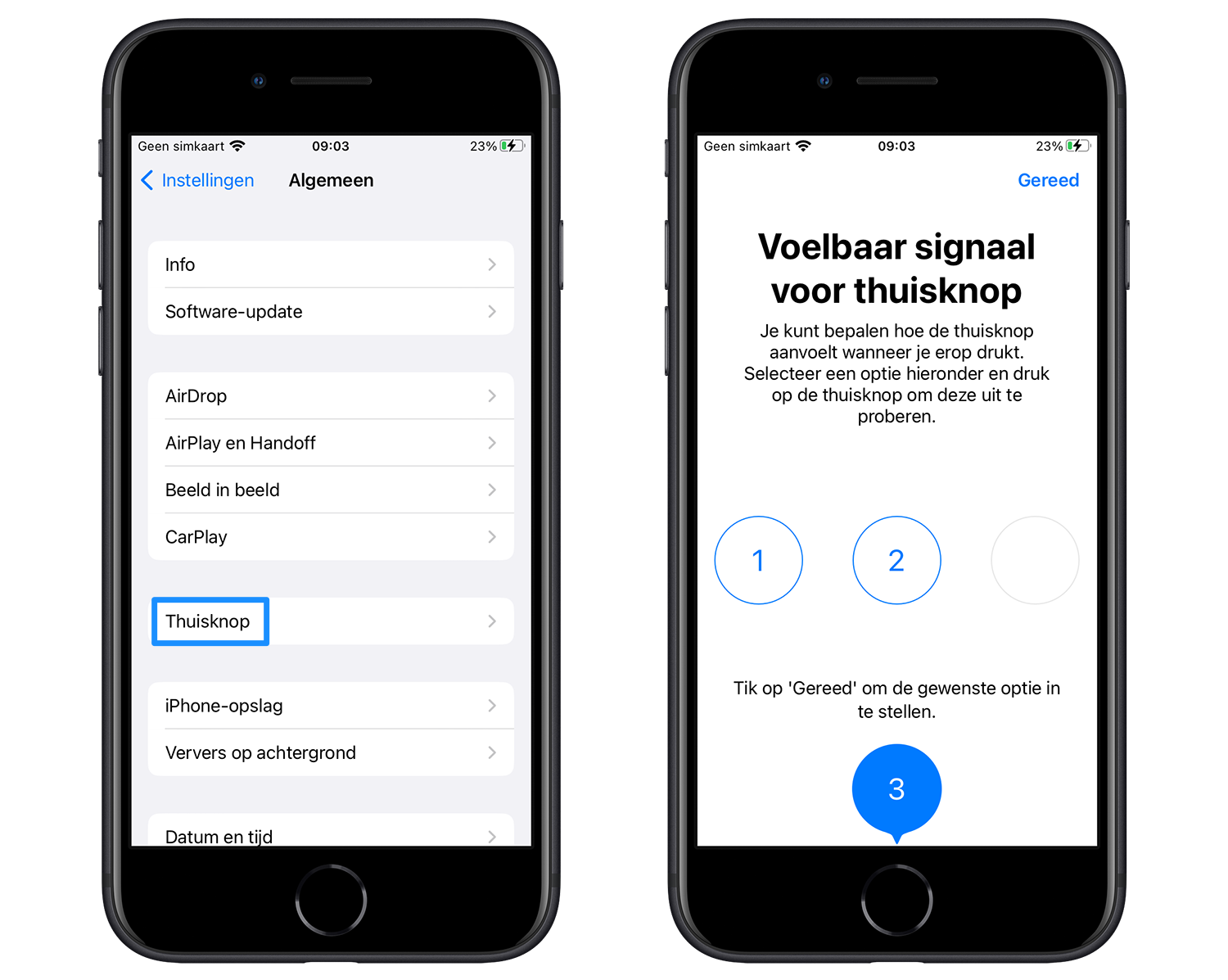 It is therefore only about setting the vibration strength of the home button yourself. It is not possible to set additional functions of the home button. You can, however, via Settings > General > Accessibility > Specify the activation button what to do when you press the home button three times in quick succession.
See also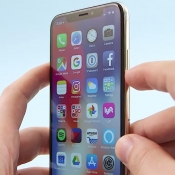 Activation Button: Quickly Launch Accessibility Features on Your iPhone and iPad
You can quickly launch a variety of accessibility features on your iPhone or iPad with the Activation Button. You use the home button or side button for this.
The fact that Apple has opted for a button that cannot be physically pressed has to do with the improved water resistance of the latest devices. You can read more about the water resistance of the iPhone in our separate article.
See also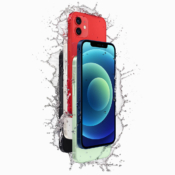 This means IP67 and IP68: this is how dust and water resistant the iPhone is
the IP67 and IP68 rating of the iPhone? Can you swim with it, roll it in the sand and leave it in the pouring rain? In this article we inform you about IP67 and IP68 and what you should and should not do with the iPhone.