With the iPad version of the Bandbreite app, you can now view your collection of Apple Watch bands in an even larger format.

Gonny van der Zwaag | iCulture.nl – 20 January 2023, 21:16 whatsappfacebooktwittertelegramlinkedinmailprint
Bandbreite app now on the iPad
The Bandbreite app appeared in 2020 and has since had no fewer than 17 updates. It also contains a lot of new functions, which we have not yet written about. For example, you can receive a push notification when new Apple Watch bands are released and almost every band now has a gallery with several photos. Version 1.9, released today, now includes more of 620 Apple Watch bands, including official partners Nike and Hermès. But the big news in version 1.9 has to do with the format: the app can now also be used on the iPad.
Bandbreite's approach is still the same: a reference work for all official Apple Watch bands that have appeared so far. You also have the option to manage your own collection and create a wish list. The app suggests every day with 3 straps from your collection that you would like to wear; a feature that has been there since the very beginning. Statistics were added later, so you can see exactly how your collection is composed and what is still missing.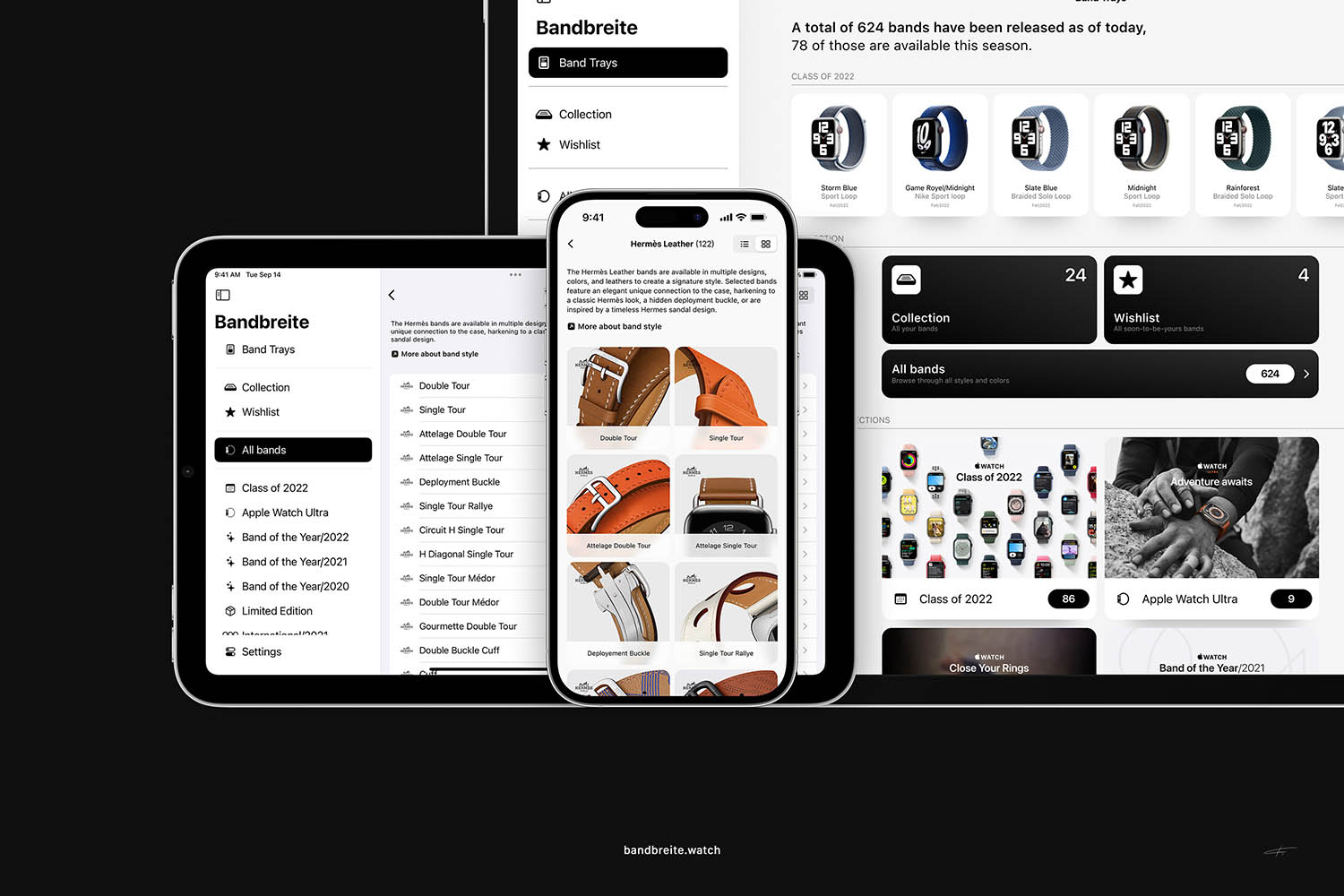 It is also useful that you can request detailed information about each band. If you see someone walking around with a nice strap, you can quickly find out the release date, model number and original price based on color and type. What is new is that there are now also exclusive tapes in the catalog that have never been officially released. This includes, for example, the very first Pride Edition bands and all Close Your Rings bands that were only issued to employees. To keep track of the now extensive Hermès collection, a new structure has been applied, so that the information is more quickly accessible.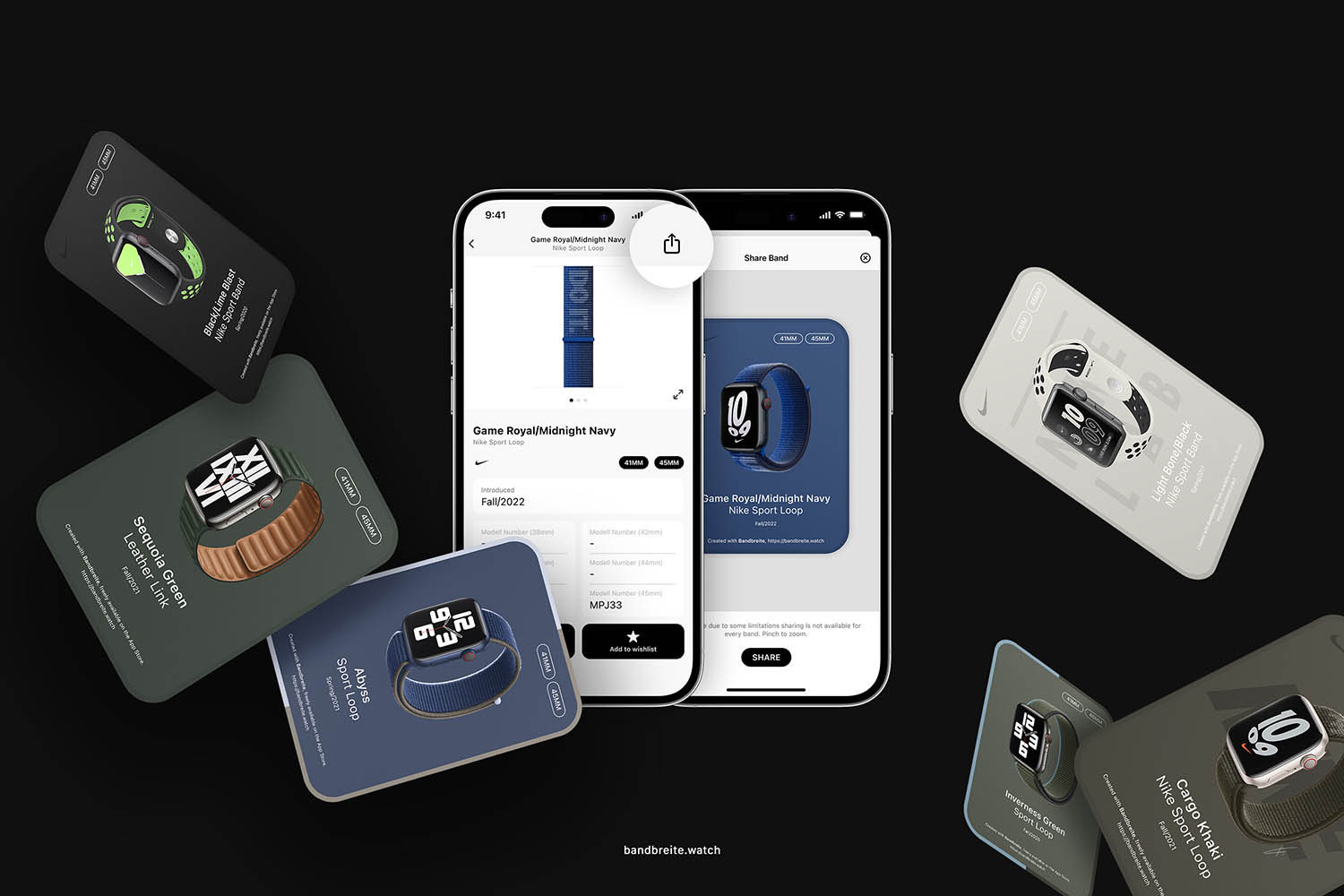 If you want to let others know that you have bought a new Apple Watch band, you can now do so in a stylish way. A beautifully designed card with a photo and all relevant information will then appear. You can further express your enthusiasm for the app by compiling your own app icon with the 'App Icon Studio' or by placing the widget on your home screen.
There is so much more to discover in the app and it is therefore amazing that the app is made by a group of enthusiastic Apple Watch enthusiasts in their spare time and does not cost any money. A tip is of course always allowed via the tip box in the app or via Gumroad.