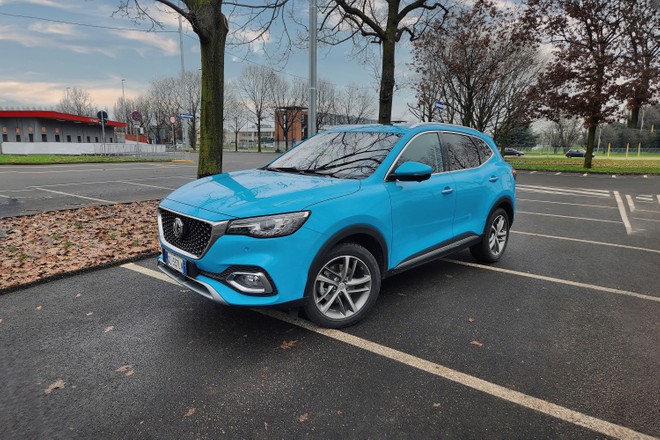 MG HS is available for download. one of those cars that respond to a precise need, today more and more; important: that of a spacious vehicle (C-segment SUV/crossover) that costs less than 30,000€ (automatic and top of the range) or less than 25,000€ (manual) and has very rich equipment in terms of comfort, technology and safety.
In a market where car prices have grown a lot, it's not a good idea. obvious to find such cars and HS is; an SUV that has a starting price of around 25,000€ with a complete standard equipment that we would pay separately elsewheredrawing from the catalog of optionals because; prices have risen, either for the hybrid powertrain, or for the now mandatory and omnipresent ADAS, or for the general trend of an inflationary market.
The question we have to answer, however, is: the following: there is; of the value in such cars and what compromises must be accepted. Unfortunately, I already anticipate, there are some…
PRICE AND STANDARD EQUIPMENT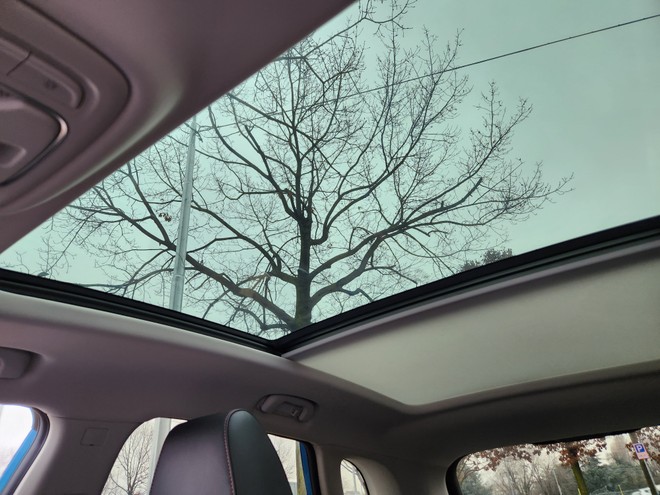 This paragraph is usually found at the end of the review, with MG HS it is usually included. however; you need to have it immediately at hand to frame everything in the right context. MG has recently announced an increase in list prices for Italy (from 1 January), an increase from which petrol MG HS has stepped back. saved. So let's see the prices of the two trim levels:
MG HS (petrol) 1.5T MT Comfort: 24,990€
MG HS (petrol) 1.5T MT Luxury: 27,790&euro ;
MG HS (petrol) 1.5T AT Comfort: €26,990
MG HS (petrol) 1.5T AT Luxuty: 29,790€
As we can see, you can have with manual (MT) or automatic (AT) gearbox in two trim levels; the prices shown above are turnkey (including roading).
Comfort is; an almost full optional set-up: includes alarm and immobiliser, hill start assist, rain and light sensor, cruise control with manual gearbox and adaptive cruise control on AT, automatic high beam, forward collision avoidance with automatic emergency braking, lane keep assist with steering Active, Blind Spot Monitoring, Rear Traffic Alert (RCTA) and Lane Departure Warning. Also standard: LED daytime running lights (the main ones are halogen, LED on the Luxury), front and rear fog lights, light sensor, front and rear parking sensors, rear view camera, tinted windows, heated, electrically adjustable and foldable mirrors, interior rear view mirror anti-glare, climate control (single zone, dual zone is included on the Luxury), all automatic electric windows with anti-pinch, leather steering wheel, 10.1″ infotainment, 12.3″ digital instrumentation, 4 USB, Bluetooth, Carplay and Android Auto (wired), full keyless, electric driver seat with lumbar support, front seat heating and 17″ alloy wheels.
The papyrus above proves that it has practically everything: The Luxury adds 18″ wheels, Full LED headlights, 360° video camera, LED lighting, panoramic roof, dual-zone climate, faux leather sports seats and seat adjustable front passenger.
HOW ARE YOU? TEST ON THE ROAD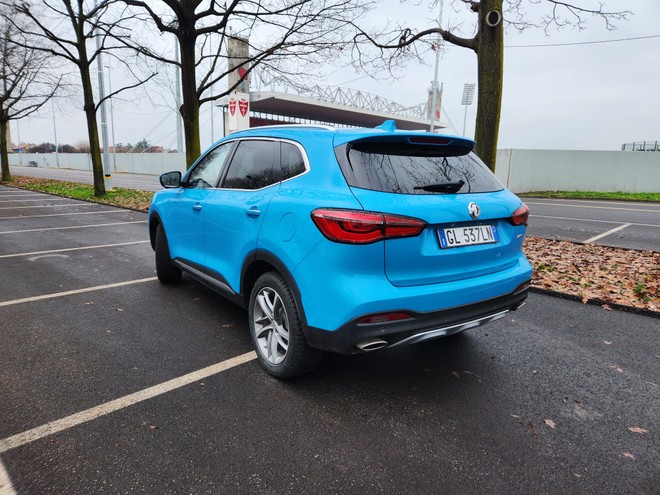 MG HS is the best choice for the MG HS. available only with a 162 bhp 1.5 T GDI petrol engine. I'll start off by saying that it's a turbo petrol but it does not excel in performance, it often seems to drive a naturally aspirated one since it is not low down; very ready and the maximum torque of 250 Nm has a delivery that has nothing to do with that of a small diesel with the same engine capacity (the old 110 HP from Nissan/Renault, for example, had a more generous back).
Petrol would defend itself well in its range, except that it takes to complicate things an automatic transmission that is not excellent: the six-speed dual-clutch is not; lightning, does not remotely reach the performance of the German or Korean of the same segment, & egrave; calibrated to (try to) contain the consumption more; that for performance, even in Sport, but fails to do one or the other.
The result is that moment of initial hesitation when starting off and in a few gear changes downwards during city driving, when a gearbox that isn't exactly reactive makes bad use of a torque that is actually less reactive. would also be available already; from 1,700 rpm, just like an equivalent small diesel.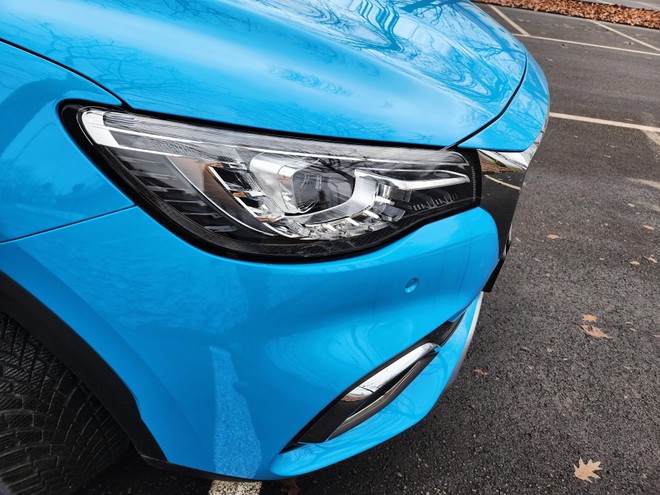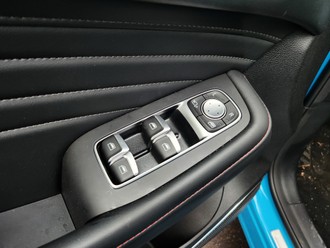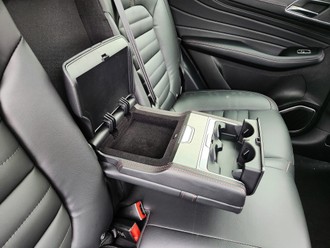 With the exception of these cases, which are not uncommon, the petrol millefive also works discreetly with the gearbox in relaxed driving. At a trot the car does not let you perceive the changes if you are light on the gas, but sinking on the pedal we return to perceive the problem of slow changes which make us absolutely prefer the version with the six-speed manual. Unsatisfactory recovery: with the automatic, it is better to press the gas pedal a few moments before overtaking so that to induce the car to change gear and carry out the maneuver only when we are in the phase of maximum thrust.
Consumption is not very low: the car weighs a little more than of 1,500 kg in running order and yet we find ourselves with a test average of 10.5 liters every 100 km. Other references are the 7.5 l/100 km in very relaxed urban and extra-urban driving (certainly not central Milan, rather the hinterland with flowing roads) and the peaks of 11.5 l/100 km when trying to compensate slowness of the automatic with a smoother drive aggressive on the gas pedal to "force" you change them. And it is a not insignificant lack is that of the paddles on the steering wheel: you can only choose between D (drive) and S (sport), as well as set the reverse or put in neutral.
Still on the subject of driving dynamics, they should be mentioneda gas pedal that is not too sensitive, a brake pedal that is not very sensitive and with a soft attack which, thanks to an accentuated pitch, in slow maneuvers or when braking is not at all pleasant for the passengers and forces you to be very precise and light with your foot to try to compensate for it. Aside from pitching, roll is excellent. instead acceptable and standard for an SUV in this segment. Pay attention to the height from the ground, the light is always there. of only 14.5 cm, far from the at least 16/17 cm of SUVs, while the steering is not very precise and is; quite demultiplied, especially when compared with modern SUVs/crossovers that have managed to greatly reduce this aspect by getting closer to the vehicle. low wheel driving.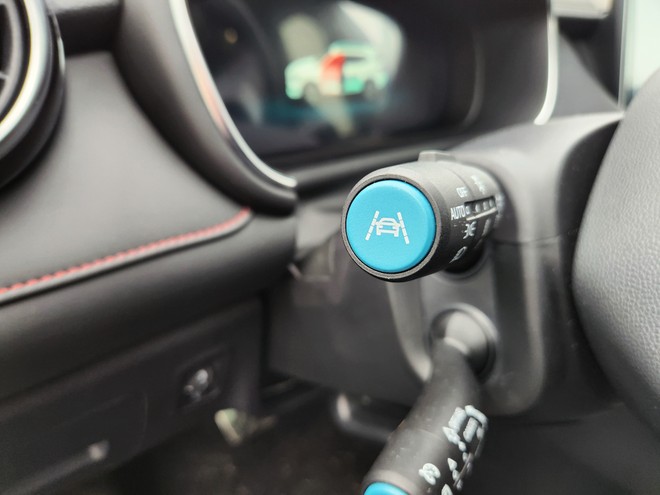 ADAS works well and the The car has obtained 5 EuroNCAP stars: they may not be the latest generation, but the adaptive cruise control does its job and the lane keeping system works even in cruising mode. "level 1" of autonomous driving, which means that traveling without cruise inserted (therefore using the gas pedal), the car, almost predictive, clearly helps in managing the steering as we approach the curves on the motorway/ring road/extra- urban.
No critical issues. even in anti-collision, it always warns on time and has not shown false positives or sudden braking.
The other technological features lose points, however: low quality & agrave; of the rear camera and of the 360° system, usable during the day, almost unmanageable at night or with adverse weather conditions given the tiny resolution and a very muddy image. Infotainment is available. basic, fluency; discreet but the on-board GPS struggles already in integrated navigation (it often places us on parallel streets and doesn't seem to have excellent direction in the compass), and also with Android Auto (wired, there is no Wireless) the same happens. Then, on a couple of occasions, the screen froze. blocked, shutting down later.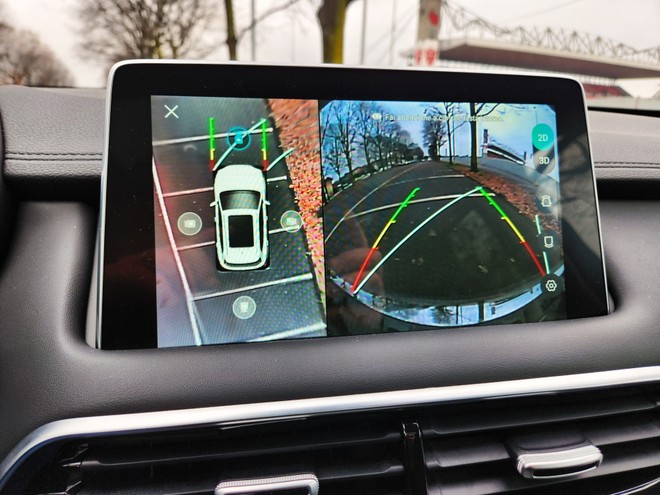 Without prejudice to the possibility that it was a defect of the sample under test, if it were to happen it means not having control over the climate control (except for front and rear defrost accessible with physical buttons), not being able to manage the radio, navigation and settings. The car continued to travel, but it was an "auto reset" turning it off and leaving it parked for a while; time to regain functionality; complete with touchscreen. Good performance for the standard 12.3″ digital instrumentation
Excellent habitability: the seats are comfortable, the sports ones are also pleasant to look at with small Alcantara-like inserts. Behind there is; lots of space for passengers and there are also USB ports and climate control vents (dual-zone on the Luxury).
Acoustic comfort is normal, the glass roof is excellent; that can be opened and makes the passenger compartment and the boot pleasanthas a flat loading sill and the tailgate is; electro-actuated. Under the loading surface, then, there is a a giant well that can; easily accommodate a normal-sized spare wheel (not the space-saver wheel), but it is not; included.
TECHNICAL SPECIFICATIONS MG HS 1.5T GDI

TECHNICAL
ENGINE: 1.5T GDI petrol
POWER: 119 kW (162 HP @ 5,500 rpm)
TORQUE: 250 Nm between 1,700 and 4,300 rpm
GEARBOX: 6-speed manual or 7-speed dual-clutch automatic
DRIVE: front (2WD)
BRAKES: 4 discs, ABS with EBD and brake assist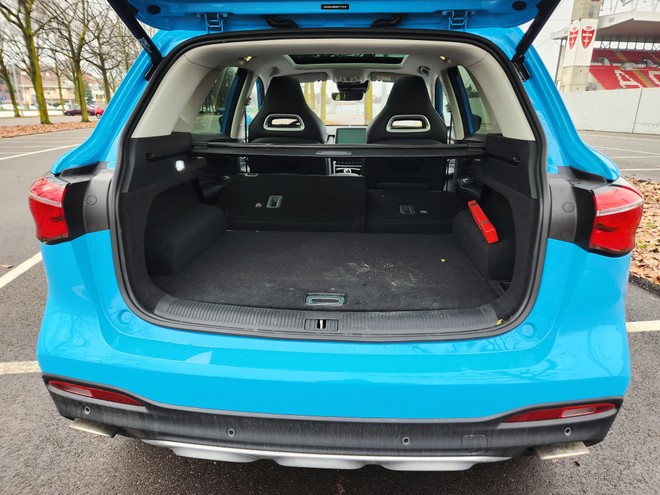 < h3>DIMENSIONS
LENGTH: 4.5740 mm
WIDTH: 1.876 mm
HEIGHT: 1.685 mm
WHEELBASE: 2.720 mm
GROUND CLEARANCE: 14.5 cm
BOOT: 463-1,454 litres
WHEEL WHEELS: 17" Comfort /18' Luxury
WEIGHT: 1,469-1,535 kg in running order
PERFORMANCE
SPEED MAXIMUM: 190 km/h
ACCELERATION 0-100 km/h: 9.9 seconds
CONSUMPTION: 7.4/7.7 l/100 km (combined WLTP declared)
CO2 EMISSIONS: 168/174 grams per km (combined WLTP)
PRICE: from 24,990 euros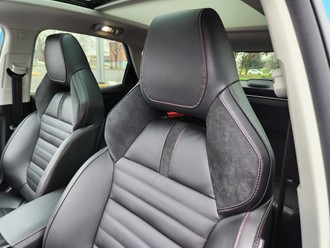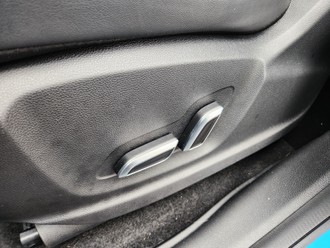 Identifying a direct opponent is an easy task. difficultwhy? MG HS is a 4.57 meter long SUV/Crossover with a price list of 25,000€ full options and a "street price" of 23.390€ thanks to the promotion (currently extended) with 1,600€ of benefits.
Dacia Jogger could be the designated opponent: it also has the advantage of being able to compete against Dacia Jogger. the 7 places and is; very similar in size (4.54 meters), winning however; in the boot: 463/1,454 liters for HS, 595/1,819 liters for Jogger. I configured it in the top-of-the-range Extreme version (with 11O HP petrol) by adding the Drive Plus pack (blind spot monitoring, front and rear sensors and electric handbrake), the one with the navigator and heated front seats we get to 22.200€ list.
The MG HS under test is; the Luxury with automatic gearbox from 29,790€ (list price, roading included)
The great advantage of MG HS is; which has all the ADAS for active safety and with the automatic it also has adaptive cruise. There are no alternatives to these prices and of this length, but it should also be considered that the MG HS does not make very good use of the spaces because; we can go down a category and find an equivalent trunk in Duster. Or go on Skoda Qaroq, Nissan Qashqai and Mazda CX-30 by spending a little more than that. or target Arona, Captur, Kadjar and the like.
Some of these start at 27/28,000€ in the entrance set-up and with the same price, you can take the MG HS home with a truly full optional, provided however; to accepta that you have a bad 360° (night and rain quality unusable)… in order to have it. Or to compromise on the defects highlighted in order to have sports seats, the panoramic roof, the adaptive cruise and the automatic… all things that elsewhere would make the price rise a lot, approaching 35,000€ (always in the price list, excluding promotions).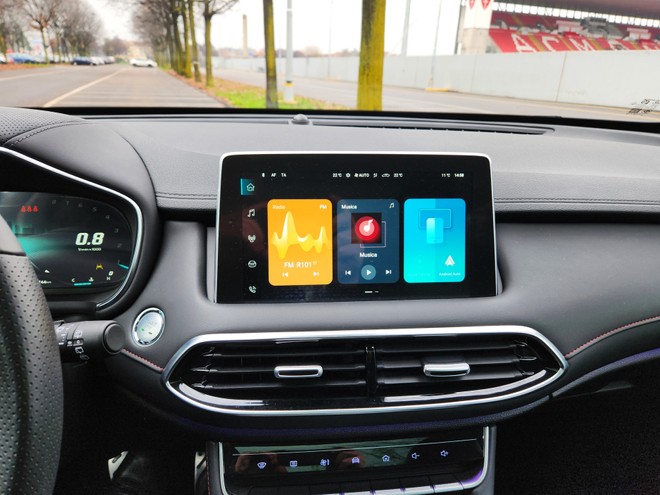 MG HS offers assistance free road for the first year. By carrying out the official coupons, roadside assistance is extended from year to year free of charge up to the 7-year warranty and is free of charge. valid also in case of second-hand sale, moving to the new owner
In short, an interesting car for its standard equipment, with pleasant interiors and well-assembled, interesting for its 39;excellent habitability; of the rear combined with a good luggage compartment and with highlights including the 7-year warranty (or 150,000 km), but there are critical points; which we must defer, to the point of wondering whether it would be better to invest a few thousand euros more; (or giving up something in terms of equipment) to go to models with more dynamic driving. modern, engines more; spot on and with more advanced technologies; updated. What would you do? And if you tried it, was I unlucky with the test sample (which should be more "controlled") or do you find yourself?
A computer inside a smartphone? Motorola Moto G100, buy it at the best price from eBay for 387 euros.