The Mod3 show case, whose design is reminiscent of Japanese mecha figures or combat suits, is now available in a smaller Micro-ATX version. Small is relative: the volume is still around 75 litres.
What distinguishes the Mod3 Mini from ordinary cases is the semi-open design, which allows freedom of design. The front and lid are now reminiscent of a mech's head, and components are also angled. Despite its considerable length, the power supply must therefore be quite short; it must not be longer than 165 millimeters.
Conservative cooling
Despite possible graphics card lengths of 360 millimeters, exhausted high-end systems are less the Mod3 Mini's profession on paper. A maximum of four fans can be installed for cooling, distributed over the front and cover – such a conservative layout can reach its limits with GPUs with a high TDP, which increases to up to 450 watts with the current RTX 4000 generation.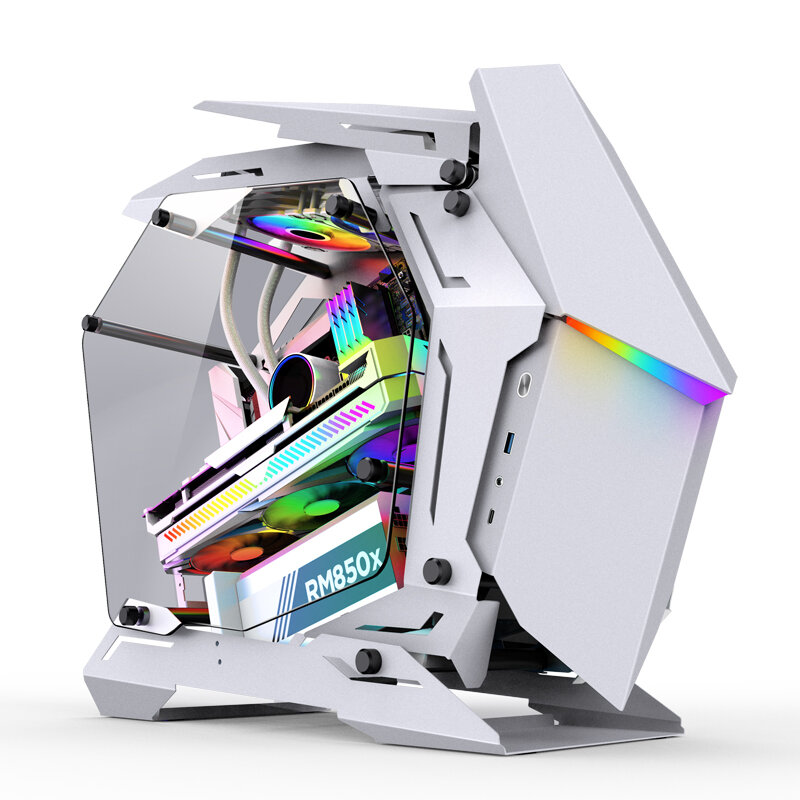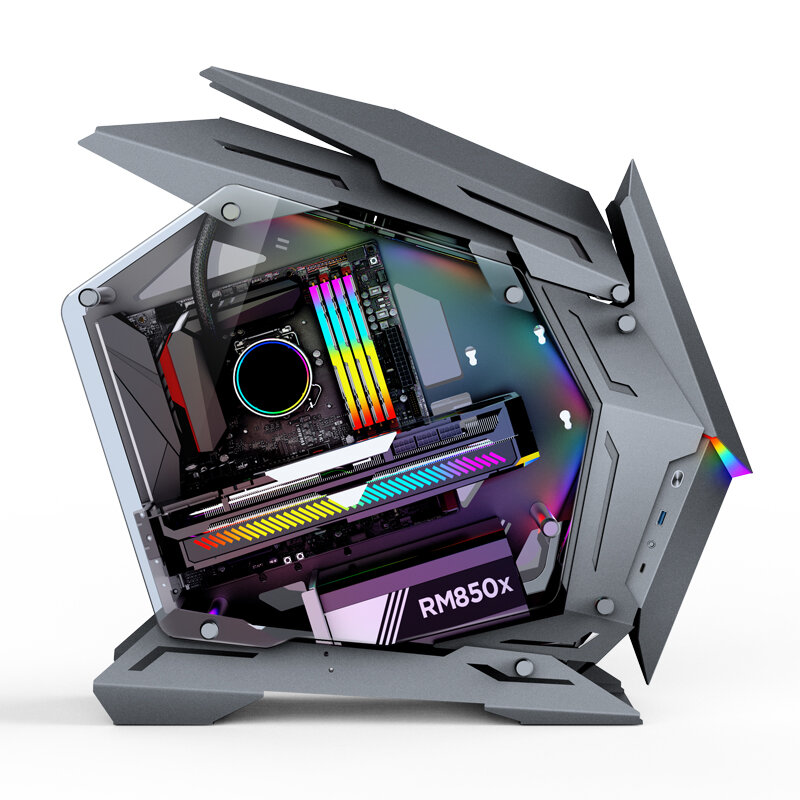 When using water cooling, a maximum of one 280 mm radiator (2 × 140 mm fans) or, although only two fans fit next to each other, even a 360 mm radiator (3 × 120 mm fans) can be placed under the cover will. The information on the product page is confirmed by the housing manual. Water cooling is not mandatory, because the housing leaves 165 millimeters of space for CPU coolers. Two hard drives move behind the mainboard tray.
It is not confirmed whether the Mod3 Mini has RGB lighting, which is suggested on the render images. Since Jonsbo doesn't mention them anywhere, it can be assumed that the case will be delivered without lighting. The I/O area is equipped with a USB-C and a USB-A port of the third generation, as is customary in the class, Jonsbo saves an audio jack.
Usually high price
The Mod3 Mini is commercially available in white and gray can be purchased from stock for around 240 euros plus shipping costs. In terms of price, Jonsbo is on par with similar competitors; fancy design wants to be paid for here too.
Jonsbo Mod3 Mini Mainboard format: Micro-ATX, Mini-ITX Chassis (L × W × H): 569 × 251 × 535 mm (76.41 liters)
Side window material: steel, glass Net weight: 8.20 kg I/O ports/other: 1 × USB 3.0 (USB 3.2 Gen 1), 1 × USB 3.0 (USB 3.2 Gen 1) Type C slots: 1 × 3.5″/2.5″ (internal)
1 × 2.5" (internal) Expansion slots: 4 fans: Front: 2 × 120 mm (optional)
Cover: 2 × 140/120 mm (optional) Dust filter: – Compatibility: CPU cooler: 165 mm
GPU: 360 mm< br>Power supply: 165 mm Price: from €240