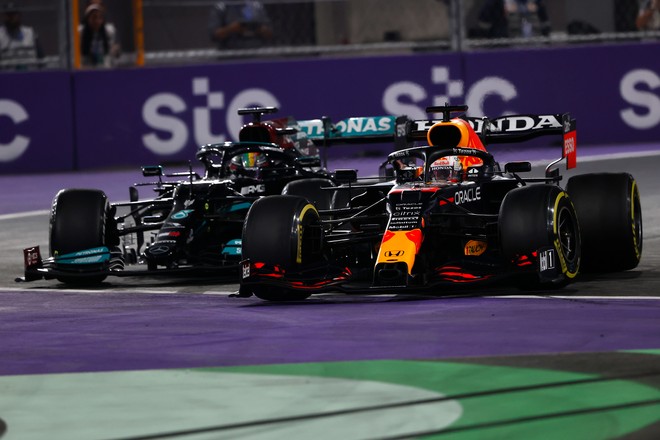 The start of the 2023 Formula 1 season is approaching. The first green light of the World Cup will start; on March 5 in Bahrain. The Championship will end at the end of the season. on November 26 in Abu Dhabi. Overall, 23 GPs will be held in the 2023 season. The original calendar actually envisaged 24 races but as we have seen, the appointment in China is scheduled for 24 races. been cancelled. A race that won't be; replaced with another GP.
In fact, the organizers officially confirmed the 2023 calendar two days ago. No substitutions and no changes to the dates of the other GPs.
Formula 1 can; confirm that the 2023 season will be; consisting of 23 races. All the dates of the existing races on the calendar remain unchanged.
For Italian Formula 1 enthusiasts, the most important dates will certainly be the ones that will take place. important are those of May 21st when the tournament will be held. the Emilia Romagna Grand Prix in Imola and September 3 when the event will take place. the Italian Grand Prix in Monza.
We remind you that February 14th will be the; presented the new single-seater of Ferrari which will be; entrusted once again to Charles Leclerc and Carlos Sainz, under the management of the new Team Principal Frederic Vasseur.
THE NEW CALENDAR 2023
March 5 – GP Bahrain (Sakhir)
March 19 – Saudi Arabian GP (Jeddah)
April 2 – Australian GP (Albert Park)
April 30 – Azerbaijan GP (Baku)
May 7 – Miami GP (Miami)
May 21 – Emilia-Romagna GP (Imola)
May 28 – Monaco GP (Monte Carlo)
June 4 – Spanish GP (Barcelona)
June 18 – Canadian GP (Montreal)
July 2 – Austrian GP (Spielberg )
9 July – British GP (Silverstone)
23 July – Hungarian GP (Hungaroring)
30 July – Belgian GP (Spa-Francorchamps)< /li>
August 27 – Dutch GP (Zandvoort)
September 3 – Italian GP (Monza)
September 17 – Singapore GP (Marina Bay)

< li>September 24 – Japanese GP (Suzuka)

October 8 – Qatar GP (Losail)
October 22 – United States GP (Austin)
October 29 – City GP of Mexico (Mexico City)
5 November – GP São Paulo (Interlagos)
18 November – GP Las Vegas (Las Vegas)
26 November – GP Abu Dhabi (Yas Marina)
The best of OnePlus? OnePlus 9 Pro, buy it at the best price from eBay for 585 euros.