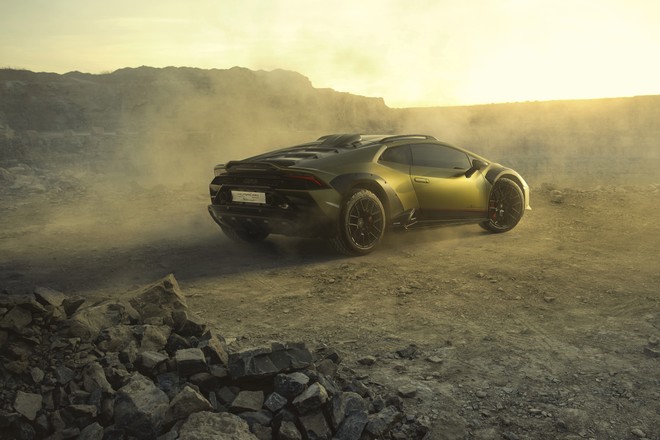 Lamborghini has chosen Bridgestone to supply the special tires for the Huracán Sterrato, the particular version of his supercar characterized by a raised structure and some solutions that allow you to tackle even the most difficult routes without worries. difficult.
For this car, it's a challenge. The new Bridgestone Dueler All-Terrain AT002 tire was therefore designed to offer maximum performance on and off-road. Let's see its main features.
RUN-FLAT TECHNOLOGY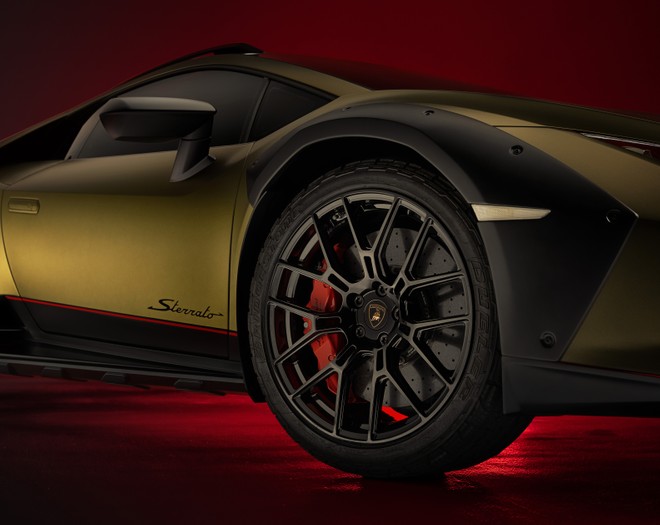 Bridgestone says the tire's polymers, design and technologies were developed to improve the capabilities of the tire. of supercar driving on all surfaces.
Furthermore, the Bridgestone Dueler All-Terrain AT002 is the ultimate driving experience. equipped with Run-Flat Technology (RFT), which allows motorists to continue driving safely even after a puncture, for up to 80 km at the same speed. of 80 km/h with a pressure of 0 bar. The tire is characterized by a new compounddesigned to optimize road holding, a specific shoulder to offer greater grip on gravel and mud. In addition, the tread pattern is designed to be extremely durable. been optimized to ensure better handling and high-speed performance. without compromising off-road grip.
This new product, created exclusively for the Lamborghini supercar, is; It was developed at the Technical Center (TCE) of Castel Romano, near Rome, and produced at the company's European plants. The new Bridgestone Dueler All-Terrain AT002 tires are available in two sizes: 235/40 ZR19 (96Y) XL RFT for the front wheels and 285/40 ZR19 (107Y) XL RFT for the rear. Steven De Bock, Bridgestone EMIA Vice President Consumer Replacement and OE, commented:
Thanks to the Dueler All-Terrain AT002, Bridgestone has created a bespoke tire that integrates perfectly with the Supercar concept of the Lamborghini Huracán Sterrato. We have created a tire that is; able to deal with high speeds; on asphalt and off-road, providing stability; at high speed, combined with the ability to to face the challenges of off-road driving on mud, gravel and rough terrain.
The 5G smartphone for everyone? Motorola Moto G 5G Plus, on offer today from Bpm power for 300 euros or from Amazon for 359 euros.