Under the name Symfonisk, Ikea and Sonos have been offering loudspeakers in the Ikea range for three years. Another WLAN speaker will be added at the beginning of 2023, the Symfonisk floor lamp. The loudspeaker, which was integrated into a floor lamp, is not entirely new.
Light and sound in a new design
For the Symfonisk floor lamp, the Symfonisk table lamp from 2021 has been combined with a new bamboo shade and placed on a base. The result is a floor lamp with a loudspeaker under the lampshade, which is placed at about the waist level of adults. As with the table lamp, other lampshades will be available separately. Since several Symfonisk speakers can be connected to form a system, the new floor lamp speakers can also be integrated into an existing setup as rear speakers, for example.
The aim of the Symfonisk series is also to make loudspeakers part of other functional furnishings, so that there is no longer a need to find space for a monofunctional device. The series therefore started in 2019 with a Symfonisk table lamp (test). With the new model, all those lamps and loudspeakers that do not have a chest of drawers or not enough space for a table lamp should now be able to be combined.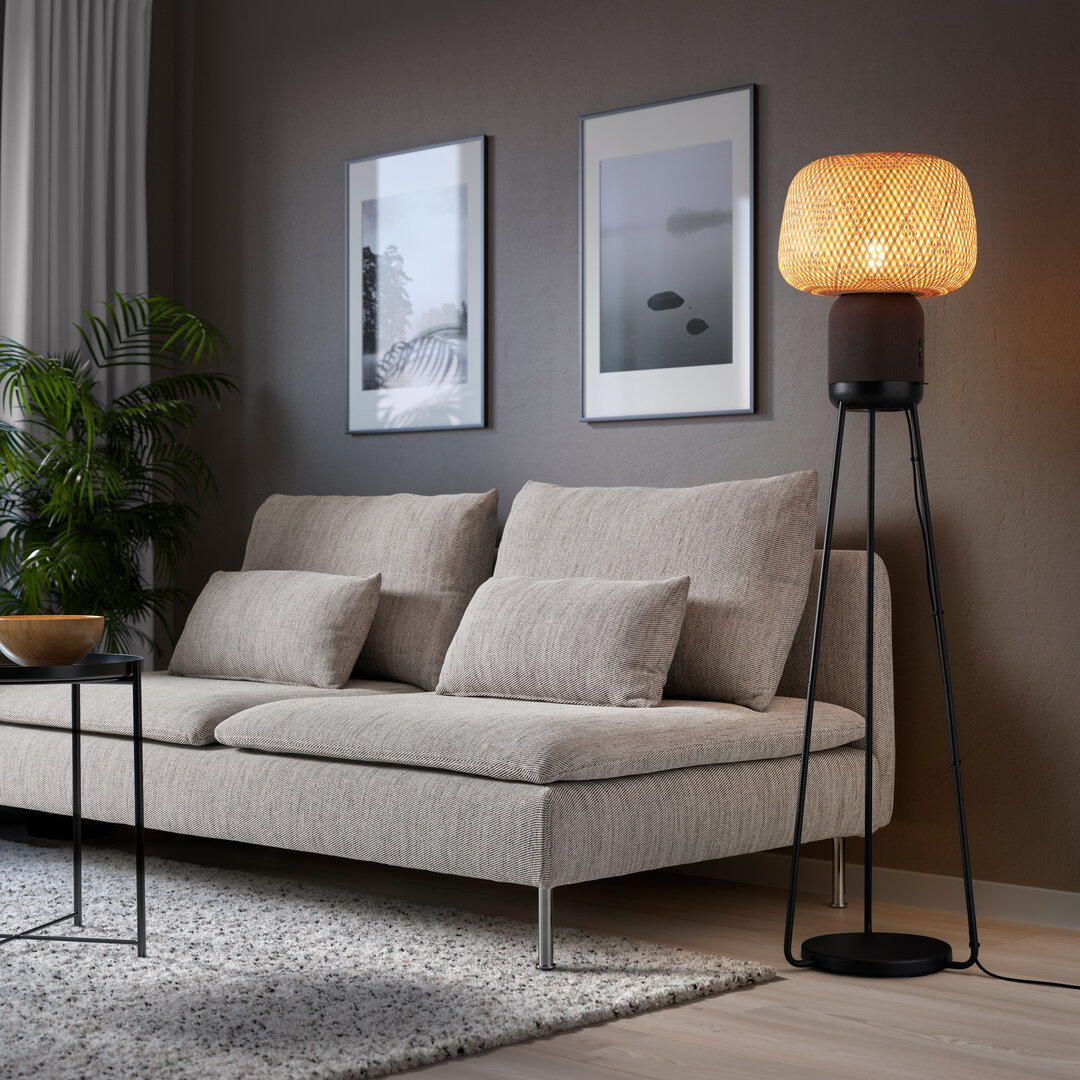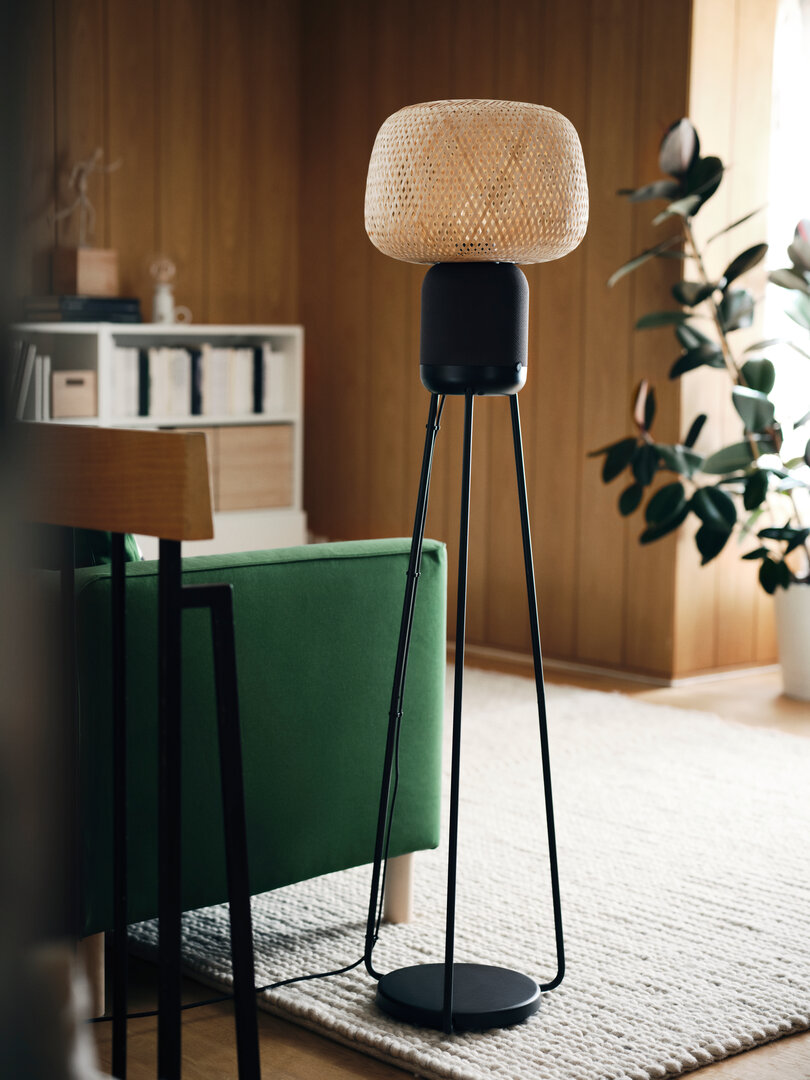 No euro price yet, but 260 US dollars
The Symfonisk floor lamp is said to be "outstanding Combining sound experiences with an elegant design," says Ikea in the announcement, which, however, owes a price for the launch in Germany in January 2023. The international colleagues, on the other hand, deliver this, because in the USA the Symfonisk floor lamp will cost 260 US dollars, so that a similar euro price can be expected. Depending on the variant, the previous Symfonisk table lamps start at 169 euros with a fabric lampshade or 189 euros with a glass lampshade
With the new smart home hub Dirigera, the Symfonisk floor lamp can also be added to the Ikea smart home app and controlled together with other smart devices to create scenes create.