Apple is said to have scaled back plans for its own fully autonomous car and pushed back the launch by a year to 2026, Bloomberg reports, citing people familiar with the project. Instead, like the competitors, driving without hands on the steering wheel should only be possible on the freeway.
Project Titan, as the car project is called internally, has been hit by setbacks for several years and is once again hit by the realignment. Apple originally aimed for a fully autonomous Level 5 car that would not even have had a steering wheel or pedals. The current plans, on the other hand, envisage a car that can only drive autonomously on the freeway and will offer a classic cockpit with a driver's seat, steering wheel and pedals, reports Bloomberg. Apple would thus be launching a vehicle with assistance systems up to level 3, some of which are also offered by the competition.
Autonomous driving on the Autobahn
Apple is thus brought back to earth and confronted with the same technical challenges that long-established car manufacturers have to master. However, the group should continue to allow the driver to do other activities after handing over the driving task to the car, such as films or games. The driver would have to take over the wheel again within a certain period of time, for example when leaving the motorway or in difficult weather conditions. The feature will first be offered in North America, gradually improved and rolled out in other regions. Apple is also said to offer its own car insurance.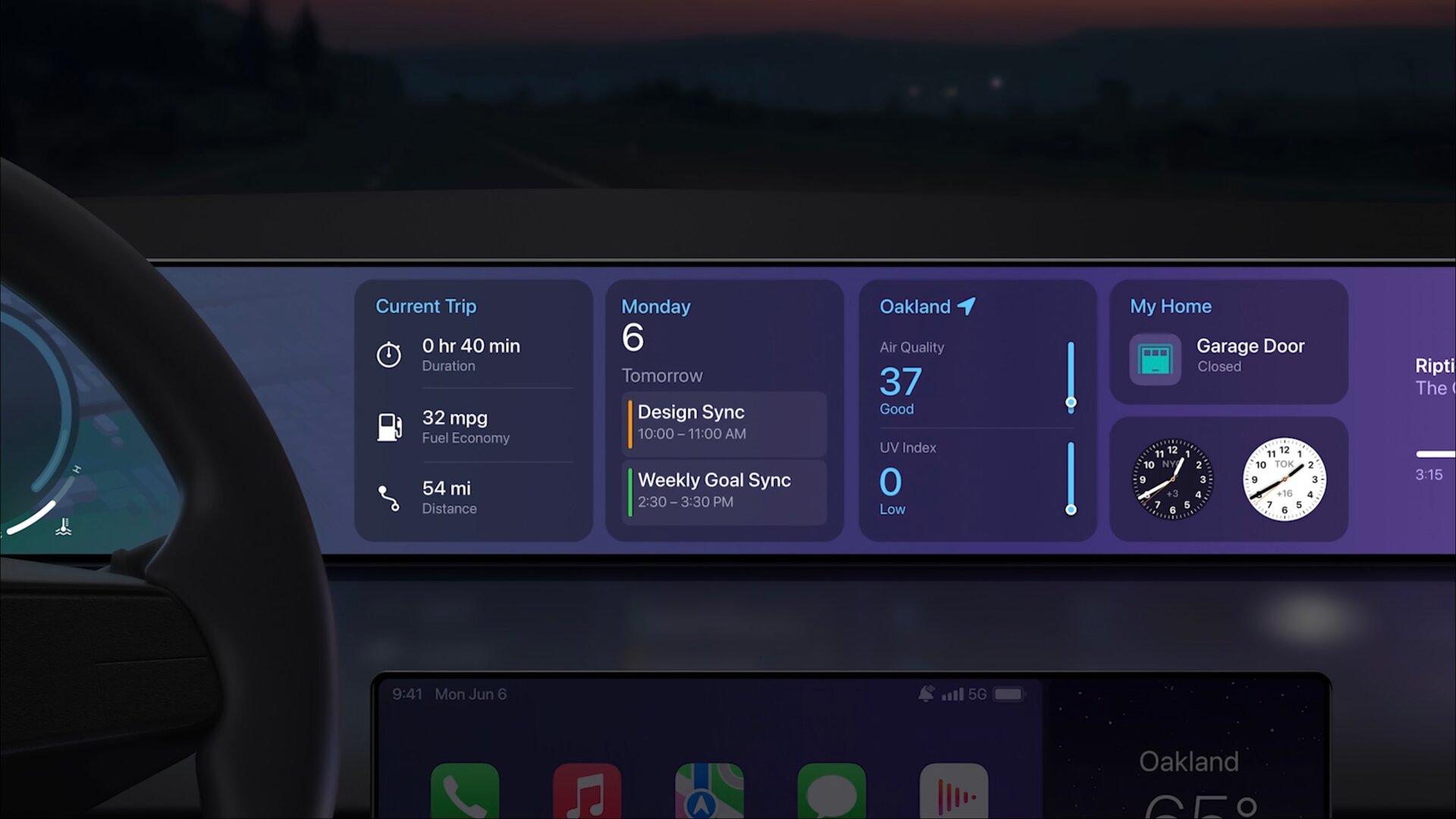 Quadruple M1 Ultra performance chip
A computer developed in-house, codenamed Denali, is said to be responsible for autonomous driving, which processes the data flow from several types of sensors such as cameras, radar and lidar. The computing power should be at the level of four of the currently fastest Mac processors M1 Ultra. The chip is in advanced development and is almost ready for production, reports Bloomberg, but for cost reasons the computing power could be adjusted down before the market launch. Further calculations are to take place in the cloud, for which Apple trusts Amazon Web Services and pays 125 million US dollars a year to Amazon. The entire Project Titan consumes around 1 billion US dollars per year.
Kevin Lynch leads Project Titan
In addition to technical challenges, Apple is repeatedly confronted with personnel changes. Project Titan is currently led by Kevin Lynch, who is also responsible for watchOS. After taking on the project in late 2021, Lynch is said to have tasked the Special Projects Group team with a fully autonomous car by 2025, but those expectations have so far not been met and the project has now been squashed to deliver anything at all. Ulrich Kranz, former CEO of Canoo, is responsible for the design of the car, and Apple has also been able to poach managers from Tesla, Lamborghini and Porsche. A former Ford executive is responsible for safety, testing and regulatory affairs. A total of around 1,000 employees will work on the project across Sunnyvale, Ottawa, Zurich and Arizona. In Arizona, Apple took over a test site from Chrysler for $125 million last year.
Price target below $100,000
There are always different statements circulating about the expected costs for the Apple car. If Apple has so far assumed a sales price of more than 120,000 US dollars, a price below 100,000 US dollars is currently being targeted. This would put Apple at the level of the Tesla Model S or Mercedes-Benz EQS base models, but remain below a BMW i7 or Lucid Air.