Meanwhile, the comeback of the canceled GeForce RTX 4080 with a smaller chip and 12 GB of graphics memory as a technically identical GeForce RTX 4070 Ti can be considered set. Colorful has now confirmed the specifications of the third Ada Lovelace graphics card. A lot of information had already been leaked beforehand.
The RTX 4070 Ti is an open secret
The first rumors about the final renaming of the graphics card came up a month ago, later the first names of corresponding custom designs from Gigabyte in the EEC database were noticed. The AD104 as a graphics chip was finally photographed for the first time a week ago, before an Italian dealer substantiated the rumors of a market launch on January 5, 2023 just a few days ago. If there were still doubts about the GeForce RTX 4070 Ti, entries on the website of the Chinese graphics card manufacturer Colorful have now been removed. Specifically, images and the data sheet of the Colorful GeForce RTX 4070 Ti BattleAx Deluxe could be seen, as documented by VideoCardz. Externally, the graphics card appears identical to the RTX 4080 BattleAx Deluxe, mind you the variant with 16 GB of graphics memory and AD103 graphics chip.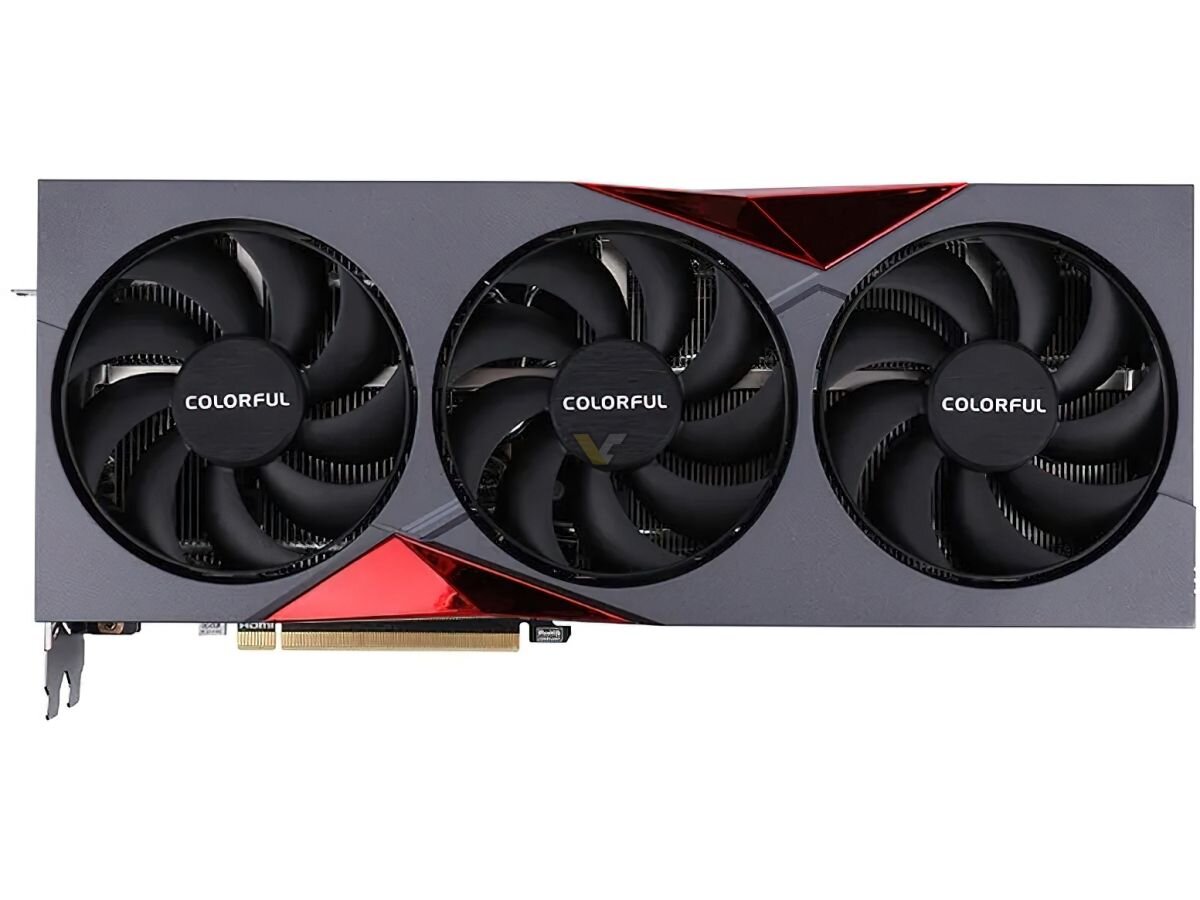 The listed specifications in turn confirm that technically, as expected, it is exactly the graphics card that was once supposed to appear as the GeForce RTX 4080 12 GB. The only thing missing is a concrete indication of the number of activated FP32 ALUs of the AD104 GPU used; here, however, a surprise can be regarded as extraordinarily improbable. 7,680 execution units were planned for the RTX 4080 12 GB, which results in an almost 20 percent lower raw performance compared to the RTX 4080 16 GB (test). The memory bandwidth drops from 717 GB/s to 504 GB/s, primarily due to the comparatively narrow 192-bit memory interface. In games, the expected GeForce RTX 4070 Ti will probably be at the level of a GeForce RTX 3090 (test) or even RTX 3090 Ti (test).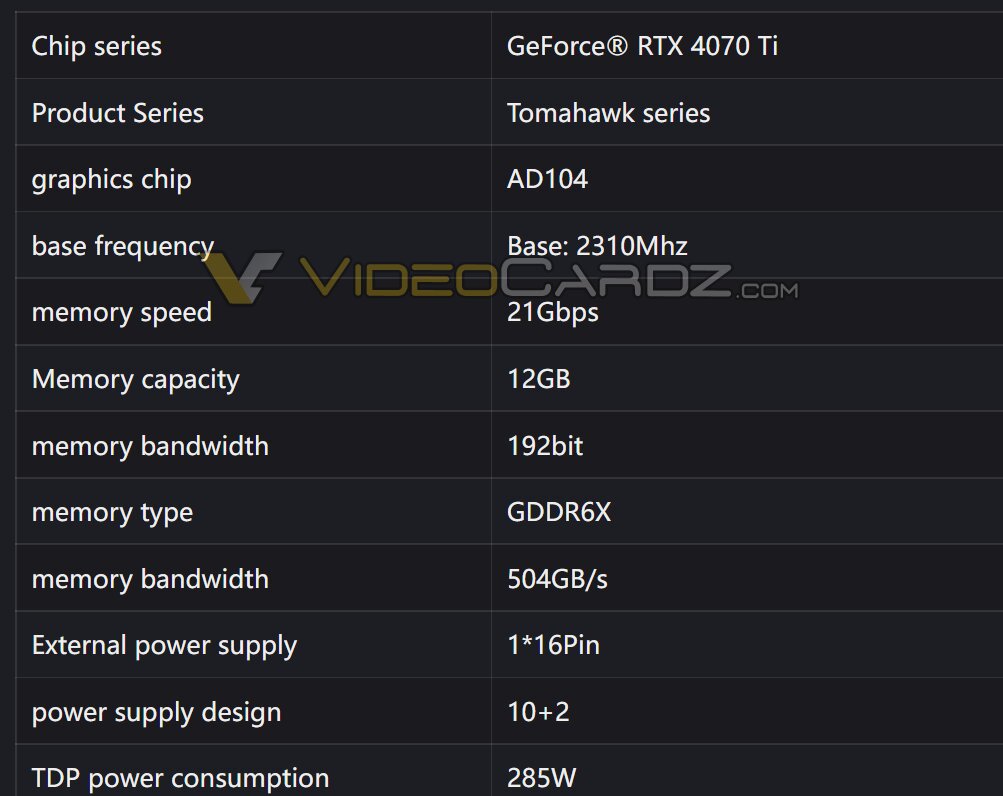 Only the price is still unknown
If the GeForce RTX 4070 Ti takes over the price of the former smaller RTX 4080 variant in addition to the key data, then this would be 899 US dollars (MSRP before taxes) or 1,099 euros (RRP with taxes). It remains to be seen whether Nvidia will make an adjustment to the euro price here, as with the larger models. The question is also open as to where the AMD Radeon RX 7900 XTX and Radeon RX 7900 XT, which will be released early next week, will classify in terms of performance. In the US, the two graphics cards cost $999 and $899 respectively. If both compete with the RTX 4080, as AMD intends, and thus beat the RTX 4070 Ti, a price correction by Nvidia seems likely.