In the quest for the most powerful platform available with the venerable Accelerated Graphics Port (AGP) introduced in 1997, the Athlon XP, the Athlon 64 and the Phenom II had to go head-to-head prove the Pentium 4 and the Core 2 Duo and accelerate the strongest AGP graphics cards from ATi and Nvidia.
The search was for the strongest AGP platform
In his detailed reader article "In search of the strongest AGP platform", community member "_chiller_" had a total of five platforms compete against each other, which had to be measured with the following five AGP graphics cards in games and benchmarks.
ATi Radeon 9800 Pro 128 MB DDR
Nvidia GeForce 6800 GT 256 MB GDDR3
ATi Radeon X1950 Pro 256 MB GDDR3
Nvidia GeForce 7950 GT 512 MB GDDR3
ATi Radeon HD3850 512 MB GDDR3
The five AGP platforms that were compared were as follows:
Socket A, AMD Athlon XP 2800+
Socket 478, Intel Pentium 4 HT 3.0 GHz
Socket 939, AMD Athlon 64 3800+
Socket 775, Intel Core 2 Duo E6600
Socket AM2, AMD Phenom II X4 965BE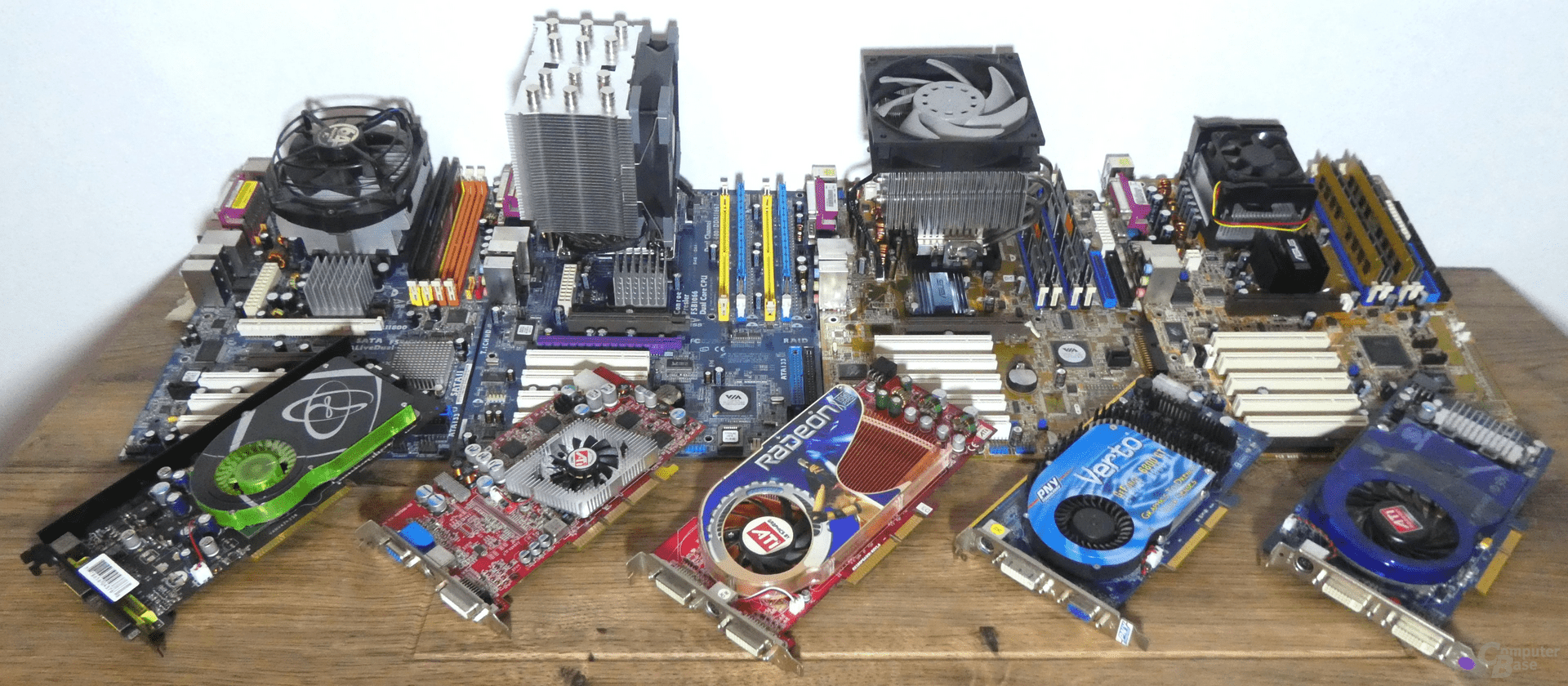 The corresponding screenshots from HWiNFO and CPU-Z provide more detailed information.


All platforms had to prove themselves in 3DMark2000, 3DMark 2001 SE, 3DMark 03 and 3DMark 05, Aquamark 3 and the games Spellforce and Doom 3 and ran through the benchmarks in different resolutions.
All platforms in this comparison test were running a Windows XP x86 with Service Pack 3 on a 128 GB Samsung SD memory card.
A screen with a resolution of 1,920 × 1,200 pixels also enabled benchmarks in the resolutions of 1,600 × 1,200 pixels, 1,280 × 1,024 pixels and 1,024 × 768 pixels, which were common at the time.