As a robust outdoor smartphone at a lower price of 349 euros, the new Gigaset GX4 is the direct successor to the popular GX290 (test), after Gigaset launched the outdoor smartphone Gigaset GX6 in September presented a significantly more expensive model at 580 euros.
Smartphone "Made in Germany"
However, the GX4 also offers the exchangeable battery now known from the manufacturer, which the GX6 also has, but which the GX290 was not able to show at the time, but only the Gigaset GS4 (test) and GS5 (test), which are however not outdoor smartphones. The GX4 is also produced in the main factory in Bocholt, North Rhine-Westphalia, and is therefore "Made in Germany".
Replaceable battery with 5,000 mAh< /h2>
The Gigaset GX4 relies on an interchangeable battery with a quick charge function and a capacity of 5,000 mAh. Gigaset states a battery life of up to 16 hours with continuous video playback. The battery can be charged wirelessly according to the Qi standard with up to 15 watts. In addition, Power Delivery 3.0 is supported, so that it can also be charged with up to 30 watts via cable. The battery should be charged to 90 percent within an hour.
The exchangeable battery is available directly from Gigaset and costs EUR 34.99. It is the same model as the GX6.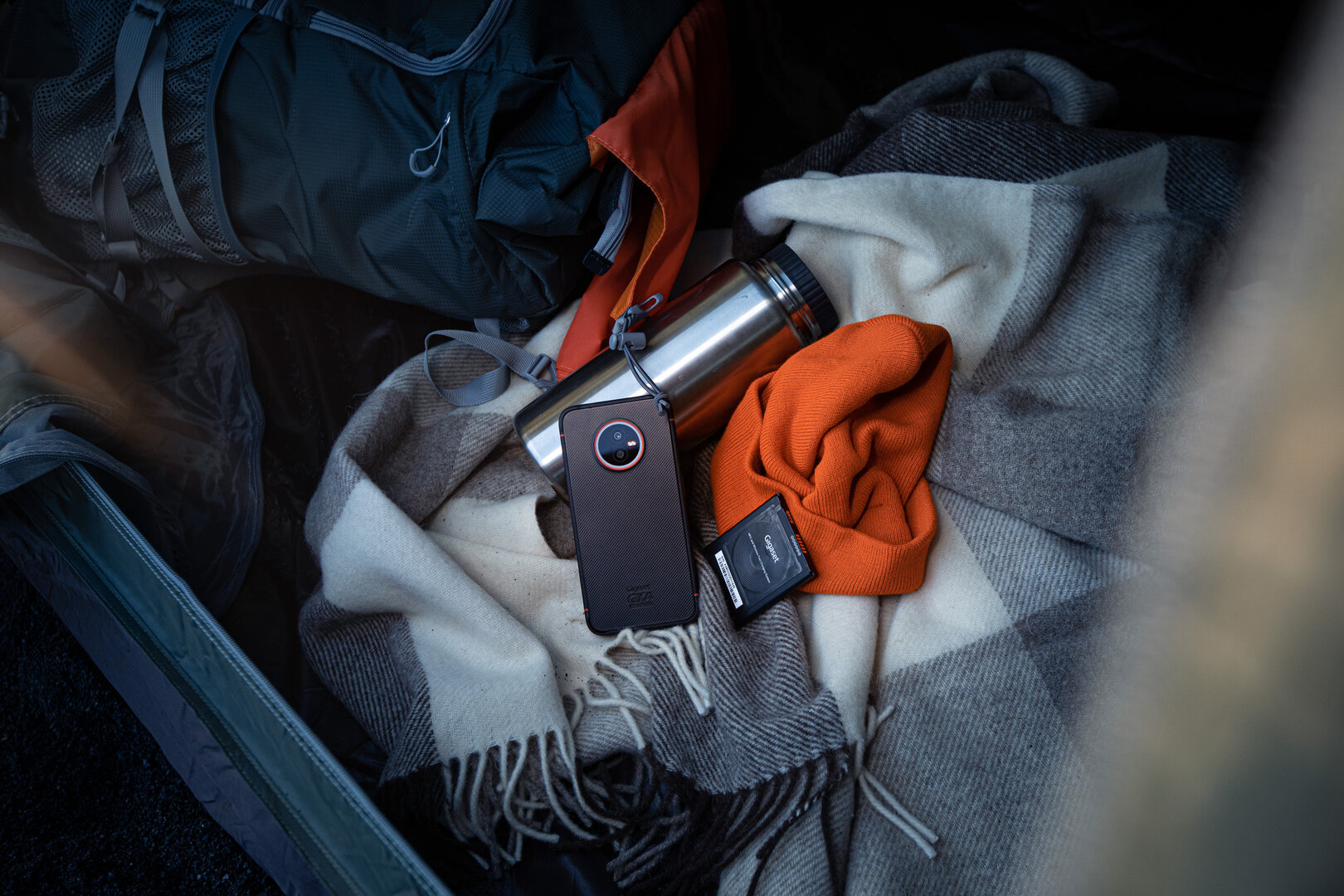 LED ring on the back as a status LED
As special features, the GX4 offers a programmable function key, a fingerprint sensor on the power button, an integrated FM radio and an LED spotlight ring for notifications on the back. This serves as a status LED when the smartphone is on the display.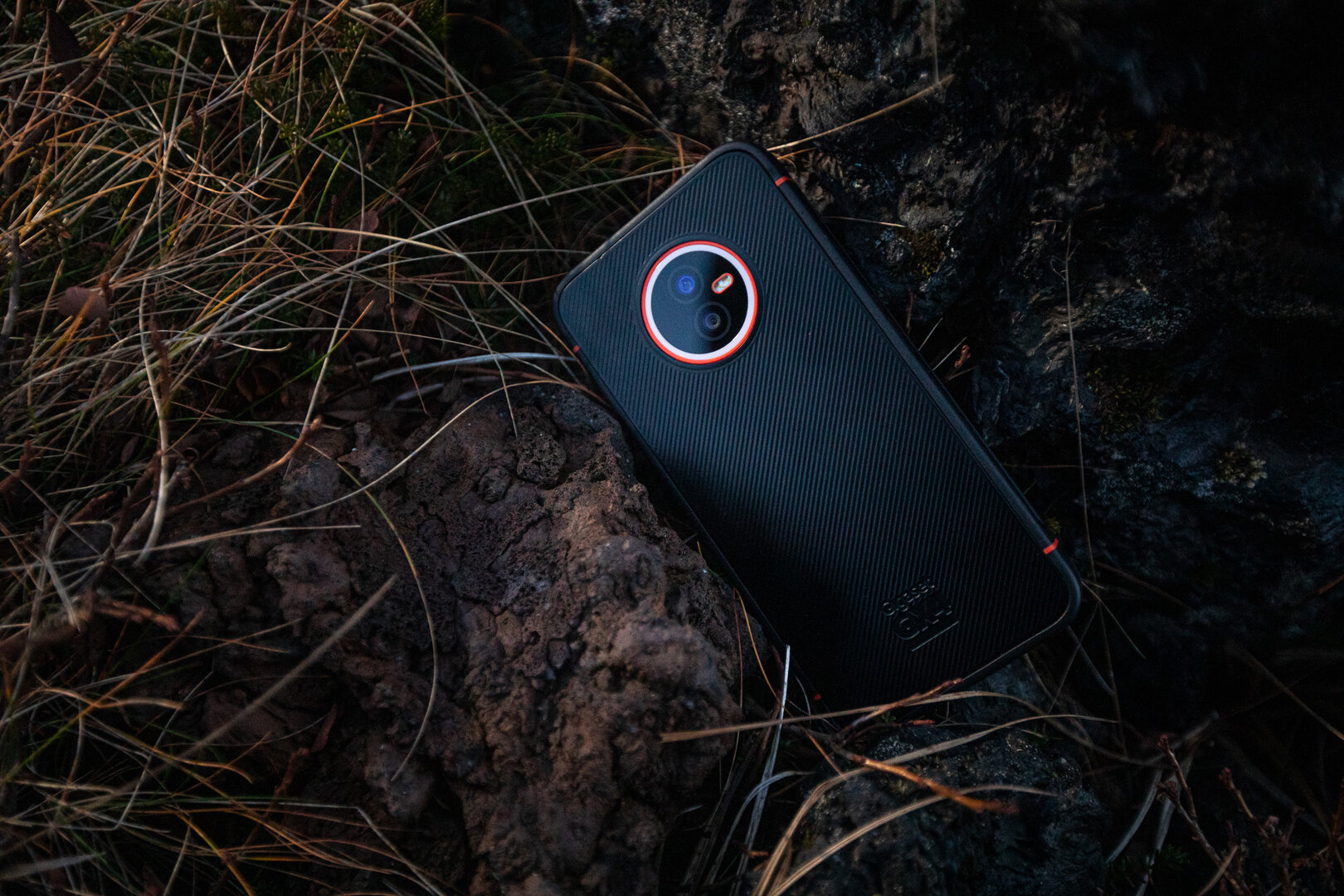 HD+ display with notch and Gorilla Glass 5
The GX4 uses a 6.1-inch IPS display with a resolution of 1,560 × 720 pixels, which ensures a pixel density of 282 ppi. The refresh rate is fixed at 60 Hz. Gigaset specifies the contrast as 1,500:1 and the maximum brightness as typically 550 cd/m² and at least 500 cd/m². The display is protected by Corning Gorilla Glass 5. The display can also be operated with gloves (up to 2 mm thick) and wet hands.
Gigaset GX4 Gigaset GX290 Samsung Galaxy XCover6 Pro Gigaset GS5 software:
(on release) Android 12.0 Android 9.0 variant Android 10.0 Android 12.0 Android 11.0 Display: 6.10 inch, 720 × 1560
282 ppi, 60 Hz
IPS, Gorilla Glass 5 6.10 inch, 720 × 1560
283 ppi
IPS, Gorilla Glass 3 6, 60-inch, 1,080 × 2,408
400ppi, 120Hz
PLS, Gorilla Glass Victus+ 6.30 inches, 1,080 × 2,340
409 ppi, 60 Hz
IPS Operation: Touch, fingerprint sensor, face scanner, status LED Touch, fingerprint sensor, face scanner Touch, fingerprint sensor, face scanner, status LED SoC: MediaTek Helio G99
2 × Cortex-A76, 2.20 GHz
6 × Cortex-A55, 2.00 GHz
64-bit MediaTek Helio P23
8 × Cortex-A53, 2 .00GHz
16nm, 64-bit Qualcomm Snapdragon 778G
1 × Kryo 670 Prime, 2.40GHz
3 × Kryo 670 Gold, 2.20GHz
4 × Kryo 670 Silver, 1.80GHz
6nm, 64-bit MediaTek Helio G85
2 × Cortex-A75, 2.00GHz
6 × Cortex-A55, 1.80GHz
12nm, 64-bit GPU: Mali-G57 MC2 Mali-G71 MP2
770MHz Adreno 642L Mali-G52 MC2
1000MHz RAM: 4096MB 3072MB Variant4096MB 6144MB
LPDDR5 4096MB
LPDDR4X Storage: 64GB (expandable) 32/64GB (expandable) 128GB (expandable) 1. Camera: 48.0MP, 1440p
Dual LED, f/1.8, AF 13.0 MP, 1080p
LED, f/2.0, AF 50.0 MP, 2160p
Dual LED, f/1.8, AF 48.0 MP, 1440p
LED, f/1.8, AF 2. Camera: 8.0 MP, f/2.2 2.0 MP 8.0 MP, f/2.2 8.0 MP, f/2.2, AF 3 .Camera: No 4th Camera: No 5th Camera: No 1st Front Camera: 16.0MP 1080p
f/2.0 AF 8.0MP 13.0MP 1080p
Display Flash , f/2.2 16.0 MP, 1080p
f/2.0 2. Front camera: No GSM: GPRS + EDGE UMTS: Yes HSPA+
↓42.2 ↑5.76 Mbit/s LTE: Yes Advanced
↓300 ↑50 Mbit/s Advanced Pro Advanced 5G: No NSA/SA No WLAN: 802.11 a/b/g/n/ac
Wi-Fi Direct 802.11 a/b/g/n 802.11 a/b/g/n/ac/ax
Wi-Fi Direct 802.11 a/b/g/n/ac
Wi-Fi Direct Bluetooth: 5.2 5.0 5.2 5.0 Location: A-GPS, GLONASS, BeiDou, Galileo, QZSS A-GPS, GLONASS A-GPS, GLONASS, BeiDou, Galileo, QZSS A-GPS, GLONASS, BeiDou, Galileo Other standards : USB 2.0 Type-C, NFC, 3.5 mm jack USB 2.0 Type-C, NFC USB 3.1 Type-C, NFC, 3.5 mm jack USB 2.0 Type-C, NFC, 3.5 mm jack SIM -Card: nano-SIM, dual-SIM battery: 5,000 mAh, 30.0 W
replaceable, wireless charging 6,200 mAh (23.87 Wh)
permanently installed, wireless charging 4,050 mAh (15.59 Wh) , 15.0W
replaceable 4,500 mAh (17.33 Wh), 18.0 W
replaceable, wireless charging Size (W×H×D): 80.0 × 160.9 × 12.20 mm 79.0 × 162.4 × 15.30 mm 79.9 × 168.8 × 9.90 mm 75.0 × 157.5 × 10.40 mm Ingress protection: IP68 + MIL-STD-810H IP68 IP68 + MIL-STD-810H – Weight: 270 g 279 g 235 g 210 g Price: 349 € from 299 €/329 € from 459 € from 260 € /h2>
A MediaTek Helio G99 with eight cores is used as the processor. These are divided into two faster A76 cores with up to 2.2 GHz and four A55 cores with up to 2.0 GHz. A Mali-G57 serves as the GPU. The internal memory (UFS 2.1) is 64 GB, the working memory is 4 GB. The internal memory can be expanded by up to 1 terabyte with a microSD card. The dual SIM slot accepts two Nano SIM cards.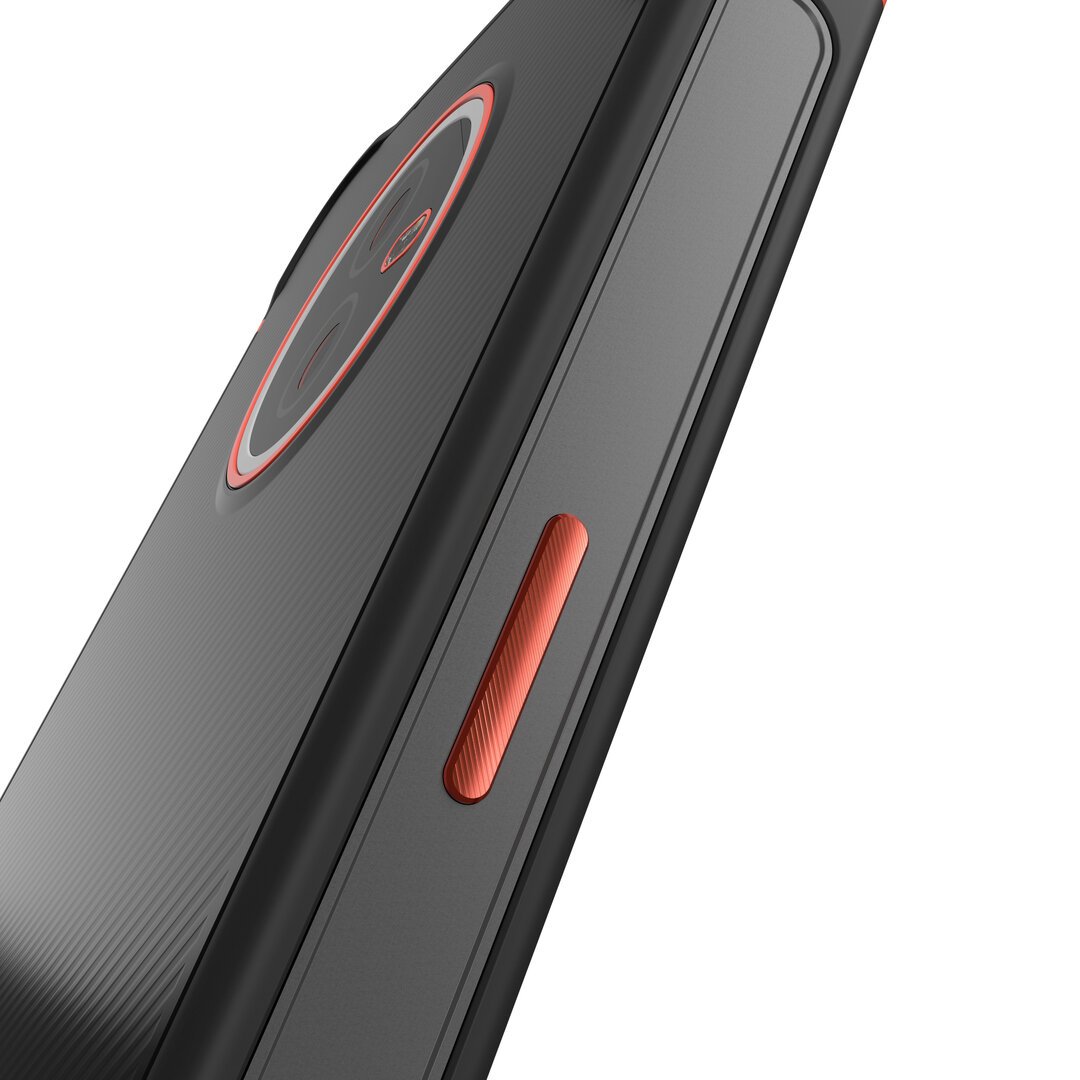 Robust outdoor case withstands falls
The housing of the Gigaset GX4 is robust and dustproof and waterproof according to military standard MIL-STD-810H and IP68. It features a dual-injection TPU case with an aluminum, magnesium, and titanium frame. The smartphone should survive falls from a height of up to 1.20 meters without showing any defects, and it can be submerged in 1.50 meters of water for up to half an hour. The GX4 works in ambient temperatures between -15 and 45°C and can be cleaned with water, soap, alcohol or disinfectant. With dimensions of 160.9 × 80 × 12.2 mm, the GX4 weighs 270 grams.
48 megapixel camera of the GS5< /h2>
The Gigaset GX4 uses an optimized version of the Gigaset GS5's dual camera system. A 48 MP PDAF wide-angle and an 8 MP ultra wide-angle lens, which also allows macro shots, are used. The aperture is f/1.8 (wide angle) or f/2.2 (ultra wide angle). A dual LED flash is installed for poor lighting conditions. The Gigaset GX4 records videos with a maximum of 2,160 × 1,440 pixels. The front camera for selfies or video calls has a resolution of 16 MP.
Start with Android 12
The Gigaset GX4 comes with Android 12, with upgrades to Android 13 and Android 14 to come. Security patches are provided up to 5 years after the smartphone's market launch.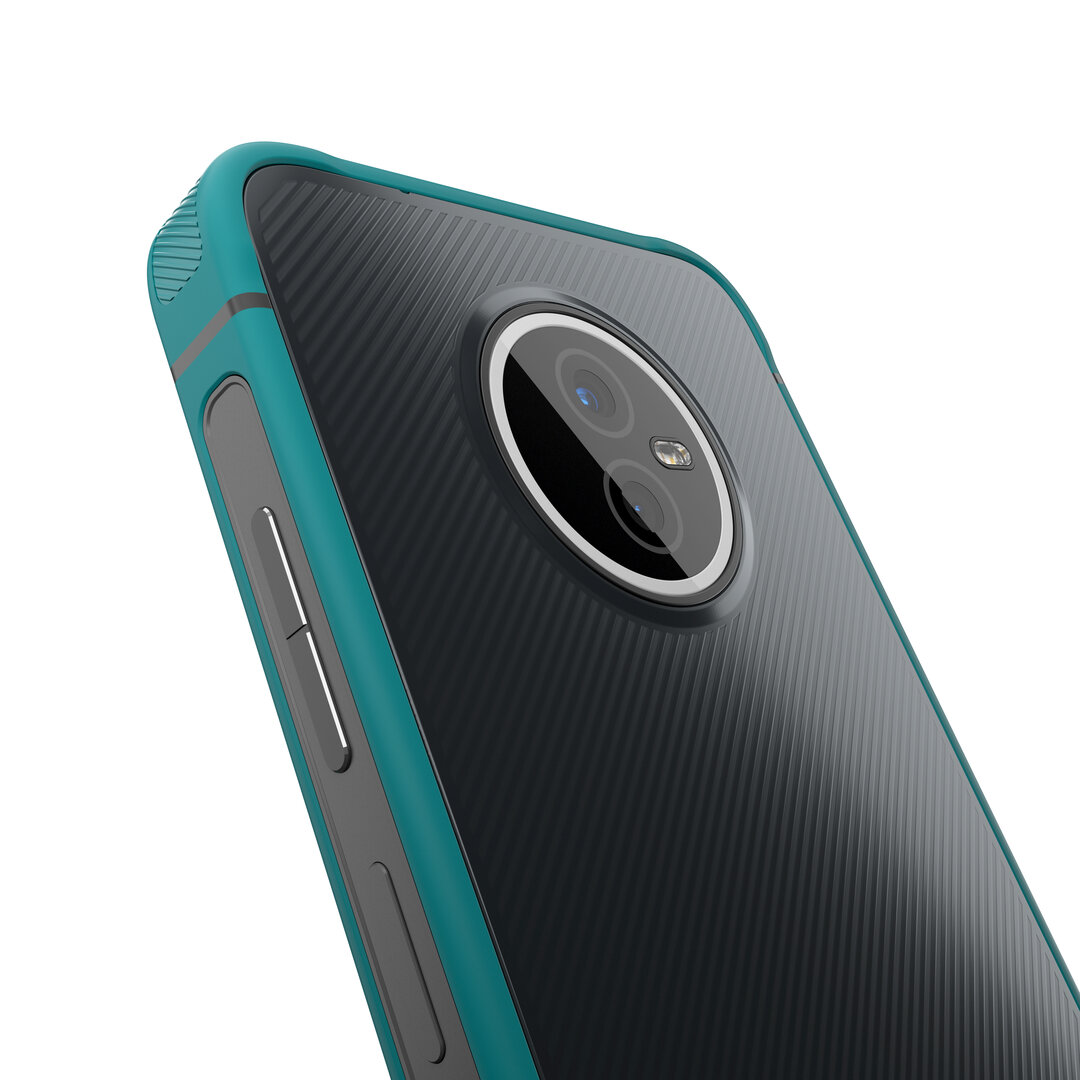 GPS, WLAN, Bluetooth and jack
The GX4 offers WLAN with 2.4 and 5 GHz according to 802.11 a/b/g/n/ac, Bluetooth 5.2, NFC, A-GPS, Galileo, Beidou, GLONASS and QZSS as well as a 3.5 -mm jack connection.
Start for 349 euros
The Gigaset GX4 is Available from December 8th in the colors black and petrol in stores as well as in Gigaset's own online shop. The suggested retail price is 349 euros. In addition to the operating instructions, the scope of delivery includes a USB-C charging cable and a wrist strap that can be threaded into an eyelet on the GX4.