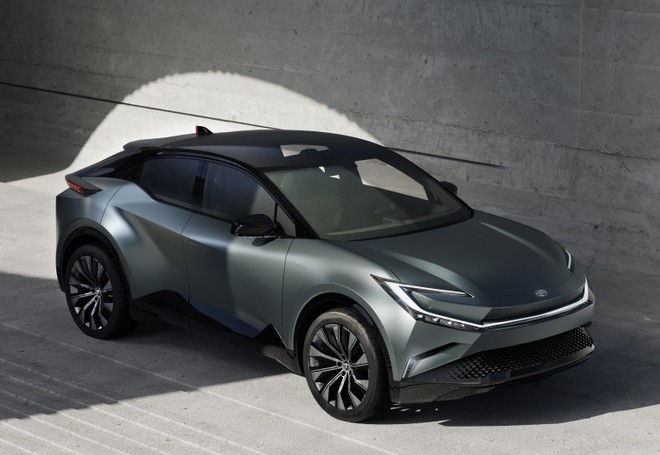 Toyota did not register. limited to unveiling the CH-R Prologue, a concept that anticipates the shapes of the new CH-R, probably already expected; during 2023. In fact, the Japanese automaker has decided to provide more information on the bZ Compact SUV Concept. It is a concept car of an electric C-SUV. Is not serious; the first time we see this car as it had already been shown; halfway through November during the Los Angeles Auto Show even though very little information was provided at the time.
6 BZ MODELS IN EUROPE BY 2026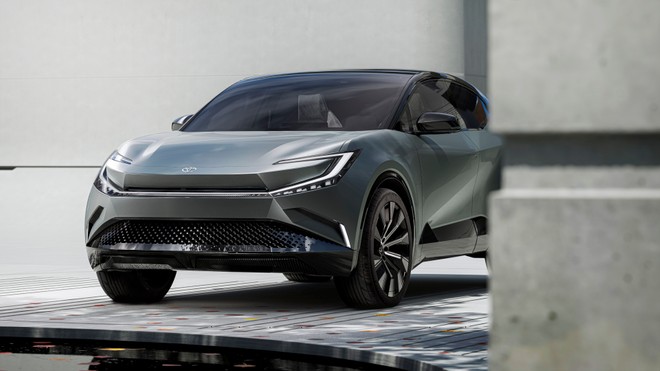 Talking about this concept car, Toyota highlights showing the future of its range bZ. In Europe, the Japanese automaker intends to introduce 6 models of this electric range by 2026. The design of this concept car recalls that of the Toyota CH-R. However, its dimensions are larger. Indeed, the bZ Compact SUV Concept it measures 4,538 mm long x 1,888 mm wide (excluding mirrors) x 1,560 mm high. The current CH-R is " long, however, 4,390 mm. Furthermore, with the CH-R Prologue concept, we know that Toyota does not intend to put this model aside, on the contrary, next to the Full Hybrid version will arrive a new model. also the Plug-in variant.
Although slightly more large and massive, the references to the style of the CH-R and that of the Prologue concept are however evident (the design is always the result of Toyota's European design centre). However, the front has different optical groups. In fact, in the electric concept, the headlights are connected to each other by a light bar.
Therefore, the bZ Compact SUV Concept could anticipate the arrival of a future electric model that will go on the road. to place under the bZ4X. According to some rumors from the past, it could be called bZ3X. Unfortunately, we know nothing about the mechanics. We can only imagine that it is still based on the new e-TNGA platform.
As for the interior, Toyota has chosen a minimalist design. Recycled materials have been used for the upholstery. There are two screens in the cabin, one for the instrumentation and one for the actual infotainment.
Toyota adds that the concept is designed to be used in the cockpit. equipped with an on-board personal assistant that "allows the driver and passengers to interact with the car via audio signals or visual inputs generated by ambient lights, which float around the passenger compartment, responding to requests or commands from front or rear passengers" ;.
No dates have been communicated for the possible arrival of the production model. Therefore, all that remains is to wait for more information from Toyota on the arrival of its new electric models.
The Samsung more? balanced? Samsung Galaxy A52 5G, buy it at the best price from eBay for 359 euros.