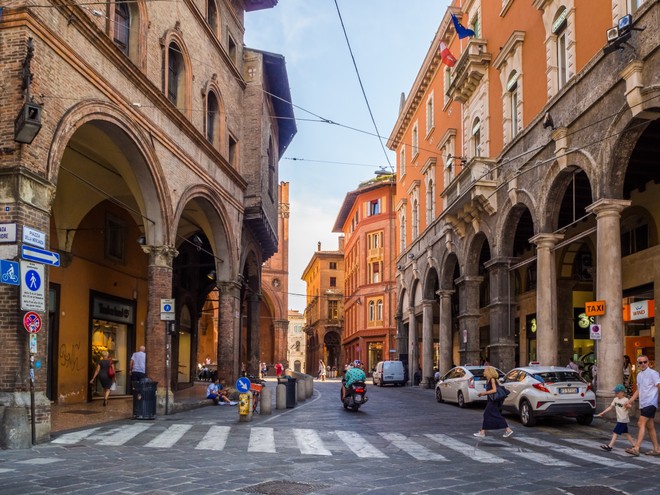 Bologna is taking another very important step forward to achieve its goal of being carbon neutral for 2030. In fact, the Municipality has announced that it has signed an agreement with Tper and Srm to renew the vehicle fleet of the local public transport service with zero-emission vehicles.
Overall, 127 hydrogen buses (Fuel Cell) will be purchased by June 30, 2026. The goal is that you already have some 34 by 2024. Furthermore, the signed agreement also provides for the creation of an infrastructure to support these vehicles (for example for refueling). The investment will be over 90 million euros of PNRR funds obtained from the Municipality of Bologna.
NOT ONLY HYDROGEN
The Municipality of Bologna will not aim for the only on hydrogen buses to decarbonise local public transport. In fact, these vehicles will be added to the other zero-emission vehicles already available. existing or coming in the future. Let's think, for example, of trolleybuses and electric buses.
The new vehicles will gradually replace the Euro II and III diesel buses and, subsequently, the Euro IV, V and Euro V EEV diesel and methane buses. Going back to the signed agreement, Tper (Emilia-Romagna Passenger Transport) will take care of the transport. procedures for the purchase of hydrogen buses and the works to create refueling points at its depots in the city.
Instead, Srm, owner of the essential networks for public transport, will take care of ; to monitor compliance with deadlines, in particular on the creation of infrastructure. Therefore, I will carry out the periodically checks on the progress of the interventions.
LIMIT OF 30 KM/H IN THE CITY?
Bologna is working on a profound modification of mobility. In addition to decarbonising local public transport, the Municipality intends to improve road safety through a series of measures with the overall aim of making mobility easier. town more sustainable.
As we saw at the beginning of the month of November, the Municipality has decided to extend almost the entire city the speed limit; of 30 km/h. This is a measure that has caused much discussion. As of June 2023, most roads within the Borough will have this new limit. On some high-traffic roads the limit will be however still 50 km/h. In addition, specific residential zones with speed limits will be created. of 10 km/h and precedence to pedestrians on the whole road in the absence of sidewalks and pedestrian paths.
Image copyright: wirestock
The best of OnePlus? OnePlus 9 Pro, buy it at the best price from Amazon at 534 euros.