The euro has strengthened against the US dollar since the launch of the RTX 4000 family. Exactly at the time of the announcement on September 20th and the first euro price, the price was about six percent worse than today, now Nvidia is giving up five percent in the form of a price reduction and is still winning in the end.
Nvidia has probably never been faster in the market with a price reduction, but that is probably primarily due to the circumstances. While in recent years any positive development of the euro against the US dollar was generally simply smiled at, as is the case with many other companies, including Nvidia, a weakness in the dollar was quickly used to increase prices.
But in view of the market in free fall, Nvidia now has to act quickly and at least gives back part of the current euro value increase. In the end, the Nvidia doesn't really cost that much, there's probably even positive PR, you still make a little more profit and you might still find one or the other customer who wants to get a "bargain" before Christmas. The RTX 4080 in particular would have needed this, but even after a five percent lower price it shouldn't find any rapid sales. Because the price should still be seen as much too high, which was what almost three quarters of the 6,000 ComputerBase readers who took part in a survey thought at the time.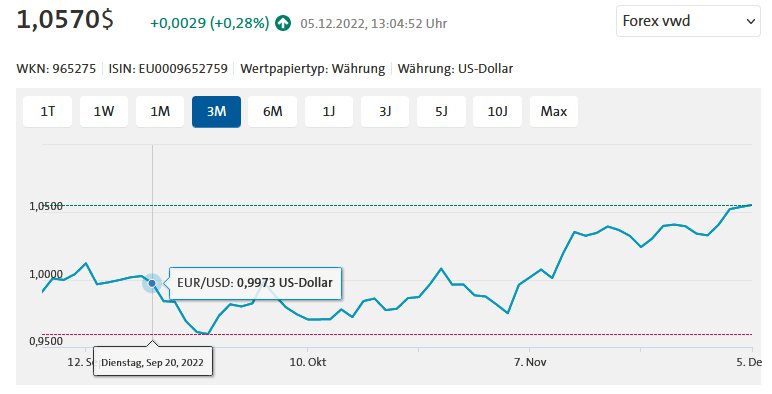 But five percent is five percent and better than nothing. With a card price of 1,949 euros, which the Nvidia GeForce RTX 4090 FE (test) cost at the start, the new price of 1,859 euros is a price reduction of 90 euros. The Nvidia GeForce RTX 4080 FE (test) falls from 1,469 euros to 1,399 euros – a minus of 70 euros. In the US, the suggested retail prices are $1,599 and $1,199 respectively, excluding tax, which is still the same as Nvidia set for the September launch.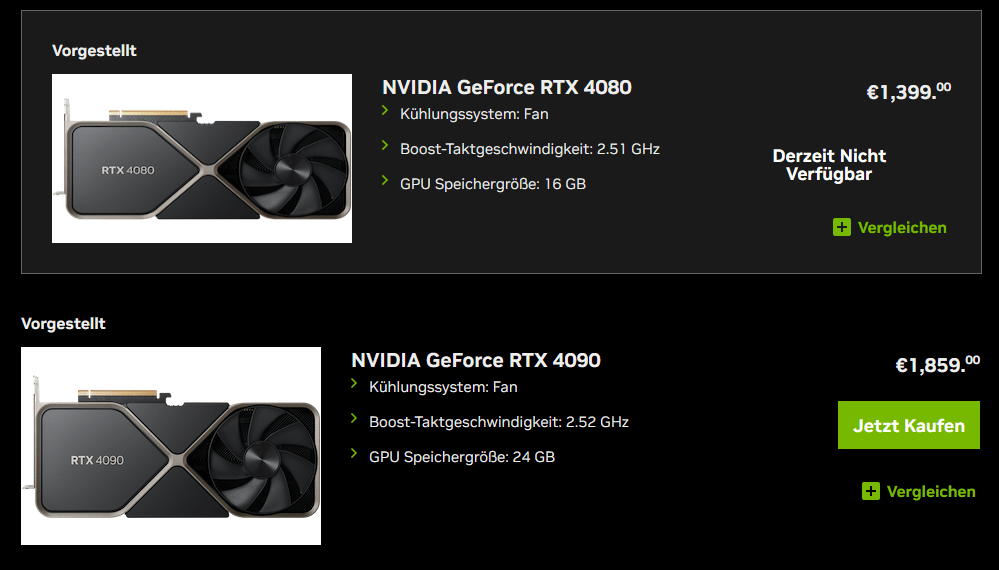 In the end, only AMD can probably ensure more movement in the market. The Radeon RX 7900 XTX is scheduled to battle the RTX 4080 on December 13th. The MSRP of the Radeon card is $999, and AMD claims it will work faster. Launch testing will make this clear.