The manufacturer PowerColor, for years the second major exclusive partner for graphics cards from AMD alongside Sapphire, has its custom designs of the Radeon RX 7900 XTX and 7900 XT from the Red Devil positioned graphics card series Hellhound and gives the first key data.
PowerColor makes the new Hellhound series official
After PowerColor had already made the first product images of the Radeon RX 7900 XTX and 7900 XT from the Hellhound and Red Devil series public at the end of November, the series, which is positioned slightly below the in-house spearhead, including the first specifications, is now officially introduced.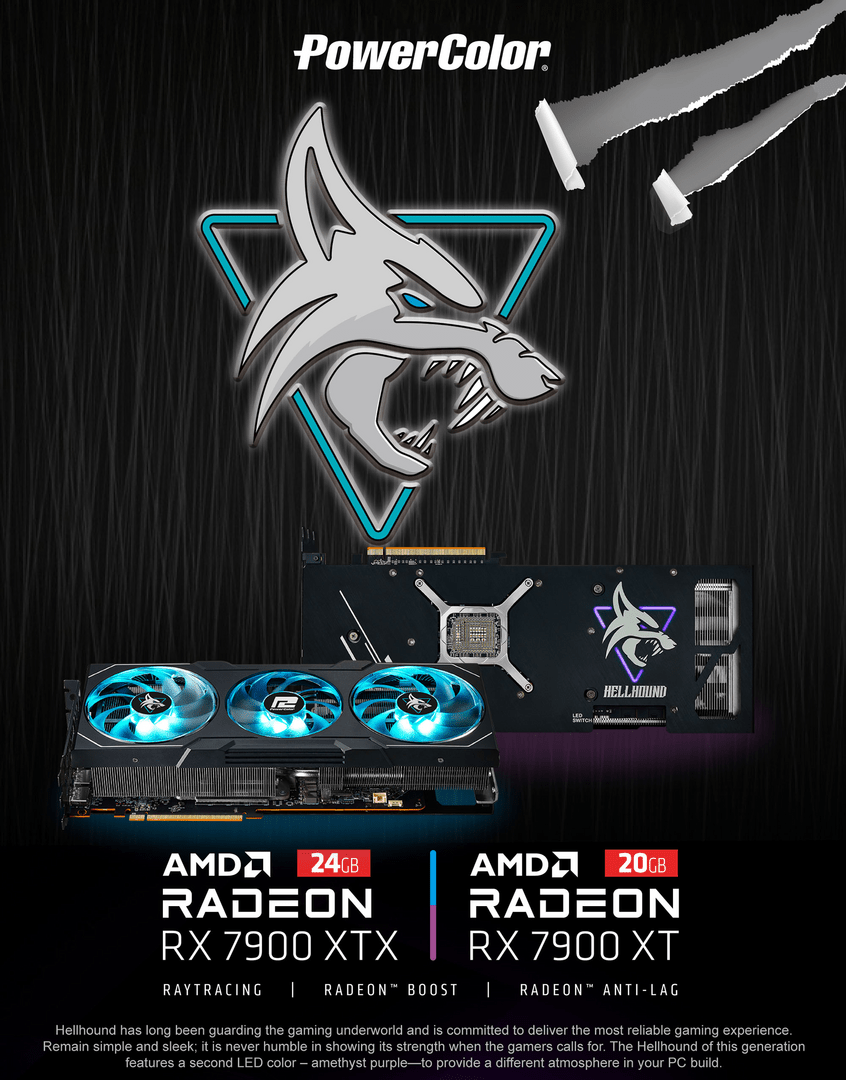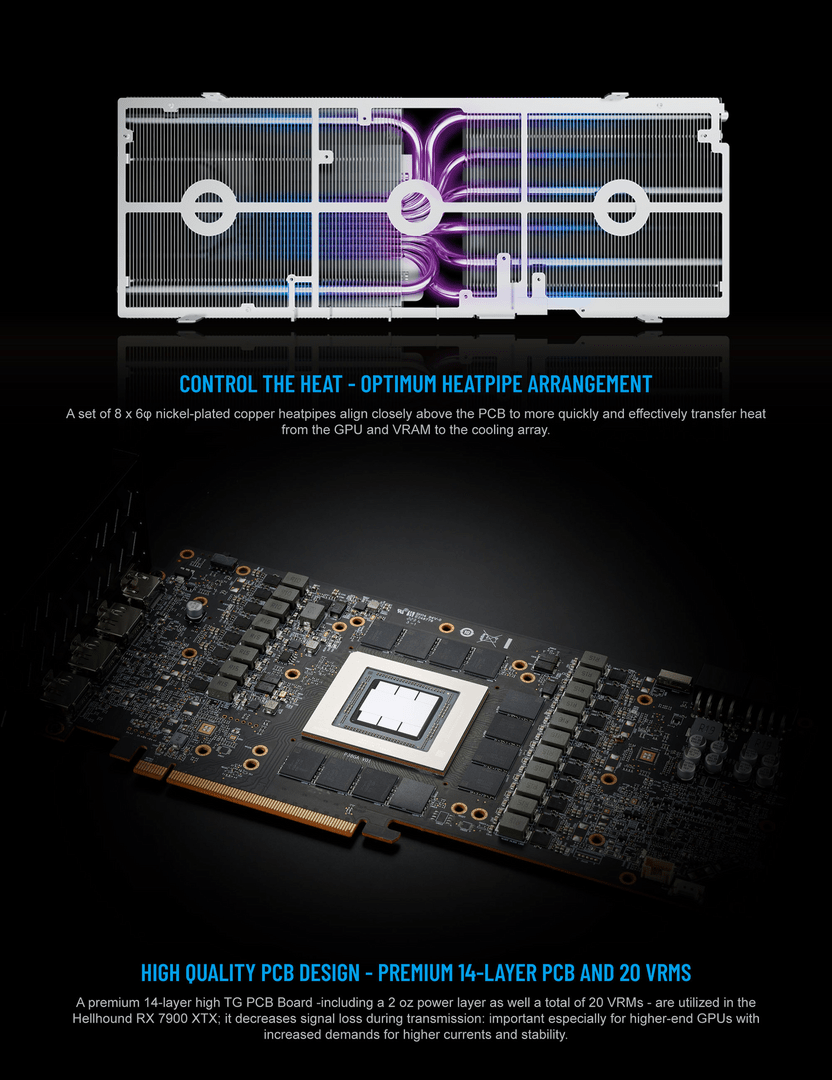 Even if the clock frequencies such as base and boost clock as well as possible higher manufacturer-specific TDP values ​​or power limits until the release of the graphics cards on December 13 will remain under wraps for the time being by AMD, the exclusive partner is already revealing the first key data.
According to PowerColor, the information initially relates to the large custom design based on the Radeon RX 7900 XTX with 48 workgroup processors, 96 compute units and 6,144 or 12,288 shader units.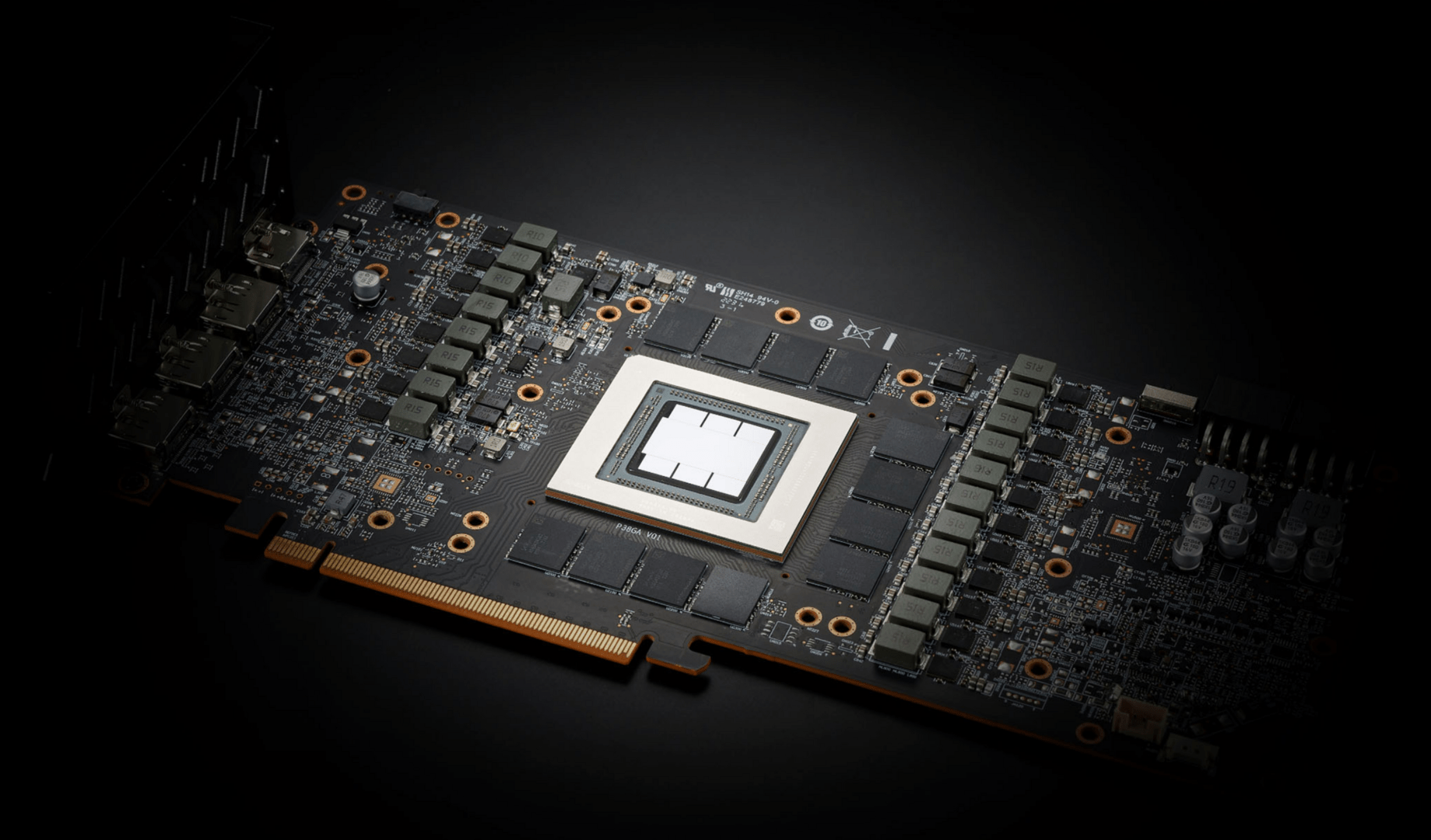 The three new fans on the 2.5 to 3-slot cooling solution have a new "9-Blade" Design" and are designed to keep the graphics card 3 degrees Celsius cooler than the previous generation with RDNA 2 architecture.
Red Devil is to crown the RDNA 3 portfolio
Above the new Hellhound series will PowerColor position its graphics cards from the Red Devil series, which rely on an even more complex PCB with more voltage converters, an even more powerful cooling concept and three 8-pin PCIe connectors for up to 525 watts and 516 watts respectively.