Published 1 December 2022 at 15.56
Domestic. According to the latest survey from Statistics Sweden, the red-green parties now have the support of 52.0 percent of voters, compared to 46.1 percent for the government and the Sweden Democrats. The latter party has lost 2.3 percentage points since the election.
Like the article på Facebook
Voter support increases for the Social Democrats and the Left Party in SCB's first party sympathy survey (PSU) after the election. It decreases for the Center Party, the Green Party and the Sweden Democrats.
S gets 34.6 percent and V gets 7.6 when voters answer which party they would vote for if there were a parliamentary election one of the next few days.
p>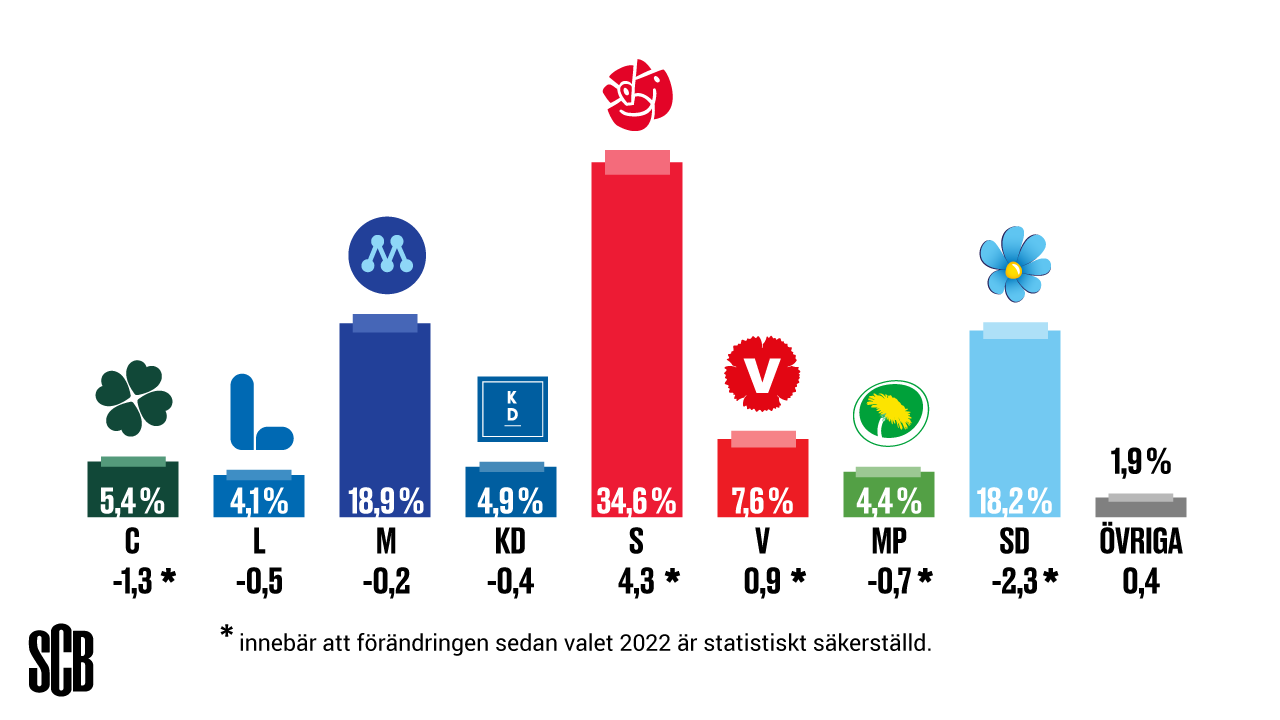 – This is an increase of 4.3 percentage points for the Social Democrats and 0.9 percentage points for the Left Party compared to the result in the parliamentary election. These are the only guaranteed increases in our November survey, says Leonora Uddhammar, statistician at Statistics Sweden.
Compared to the election results, the party sympathy survey for November shows a guaranteed decrease in support for three parties.
– Support is decreasing with 1.3 percentage points for C, with 0.7 percentage points for MP and with 2.3 percentage points for SD.
For the three government parties the Moderates, the Christian Democrats and the Liberals, the changes are not guaranteed.
< /p>