Apple has released the update to iOS 16.1.2 and thus optimizes accident detection on the iPhone 14 (test) and iPhone 14 Plus as well as iPhone 14 Pro and iPhone 14 Pro Max (test ). In addition, the general security of the iPhones and the compatibility with the mobile network operators has been improved.
A small product update for iOS 16
As usual for iOS, the official release notes for the latest version are extremely easy to read:
More information about the security updates for the Apple operating systems: support.apple.com/HT201222/
iOS 16.1.2 for iPhone 8 and newer
The update au f iOS 16.1.2 is now available for download as build 20B110 for all iPhone models from iPhone 8 and is between 250 and 300 megabytes in size, depending on the model. iPadOS and tvOS, which in turn are based on iOS, will remain on version 16.1.1 for the time being and will not receive an update.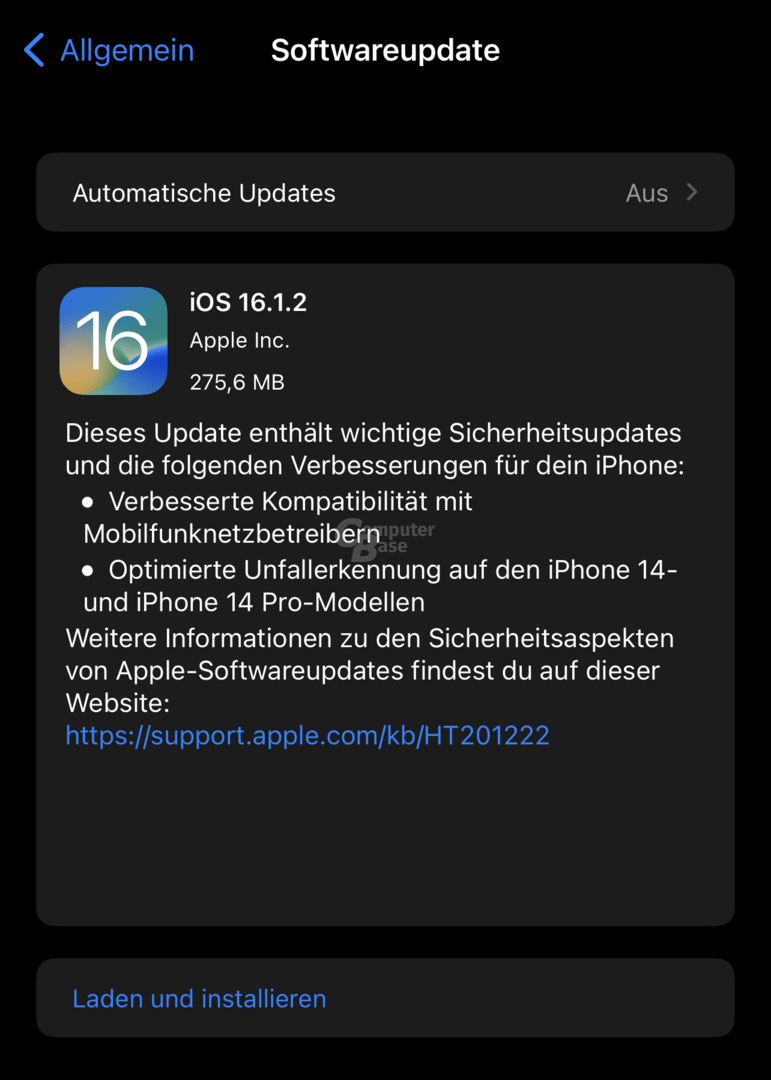 Due to the security updates included, the update should can be downloaded and installed promptly on all compatible smartphones. Visit the official support site for more information on iOS 16 updates.