Microsoft has released the latest cumulative update KB5020044 as an option for all computer systems running Windows 11 2022 ("22H2"), raising the operating system to build 22621.900. The update, which was previously tested in the Release Preview Channel, focuses on OneDrive and Spotlight and fixes bugs.
OneDrive, Spotlight and error corrections
The optional cumulative update KB5020044 is currently being offered to all users with Windows 11 2022 via Windows Update, after previously only Windows 11 insiders were able to import the update in the Release Preview Channel. The detailed official release notes from Microsoft show the following "highlights":
[New] There are storage warnings for Microsoft OneDrive subscribers on the Systems page in the Settings app. The alerts appear when you are approaching your storage limit. You can also manage your storage and purchase additional storage if needed.
[New] It offers the total storage capacity of all OneDrive subscriptions. In addition, the total storage is shown on the Accounts page in the "Settings" app. displayed.
[New] It combines Windows spotlight with themes on the personalization page. This makes it easier for you to identify and enable the Windows Spotlight feature.
[Fixed] An issue affecting some modern applications is fixed. It prevents them from being opened.
[Fixed] It fixes an issue that causes Explorer to stop working. This occurs when you close context menus and menu items.
[fix] Addresses an issue that could cause certain apps to become unresponsive. This occurs when you use the Open File dialog box.
As usual, there are numerous other optimizations and error corrections. After successfully installing the update, the system will be upgraded from build 22621.819 to build 22621.900 after a reboot.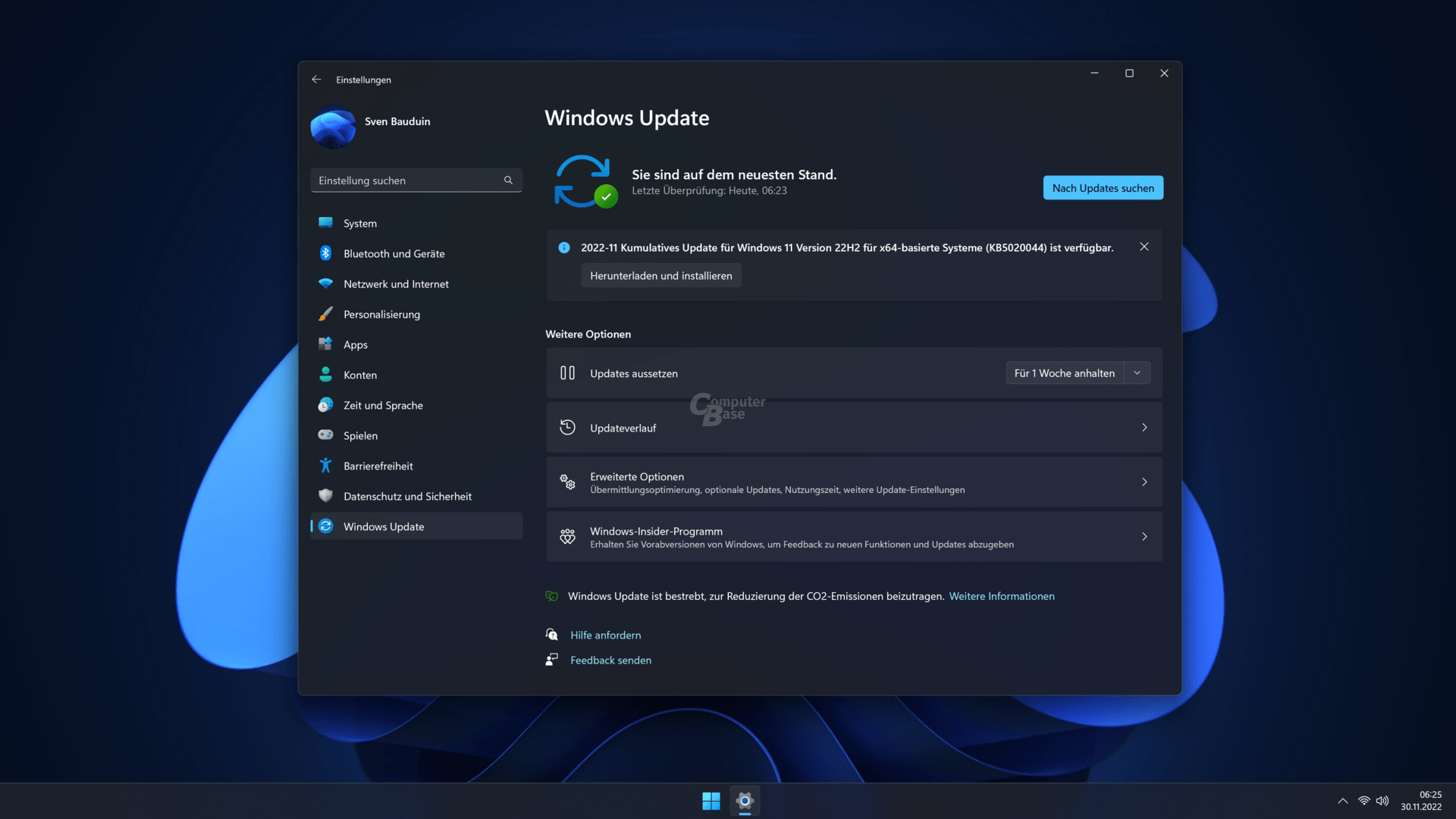 As can also be seen from the official release notes, there are currently no known problems or update locks ("safeguard hold") for the optional cumulative update KB5020044. Only administrators configuring business or school networks are notified of corrupted provisioning packages ("PPKG files"). Microsoft is currently working on a solution to this problem.
Problems when copying large files
Also, a long-term problem with the Copying files larger than several gigabytes still cannot be corrected and still occurs on some systems running Windows 11 2022.
Copying large multi-gigabyte files may take longer than expected on Windows 11, version 22H2.

You are more likely to encounter this issue when copying files to Windows 11, version 22H2 from a network share via Server Message Block (SMB) occurs, but copying files locally can also be affected.

Microsoft
Update already available via all channels
The optional cumulative update KB5020044 is 250 to 360 megabytes in size depending on the system and is available immediately via Windows Update, the Microsoft Update Catalog and Windows Server Update Services (WSUS) is available for download.
Further information on the current development status of Windows 11 2022 ("22H2"), Windows 11 ("21H2") and the Insider Previews on the Inside's Dev, Beta and Release Preview Channel The Microsoft Flight Hub provides the program.