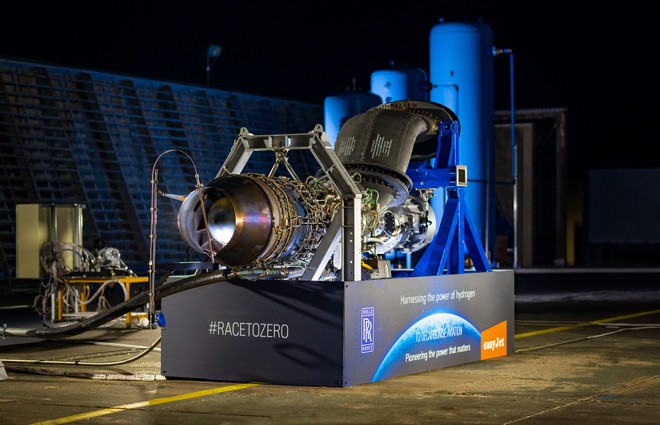 The aviation sector is working more? directions? in order to reduce polluting emissions from aircraft. For example, over time we have seen several prototype aircraft equipped with electric motors. But alongside electric, companies are also evaluating the use of alternative fuels such as hydrogen. In this regard,?Rolls-Royce and easyJet have announced that they have successfully (statically) tested an aircraft engine powered by green hydrogen.
For the two companies, this is an important step towards demonstrating that hydrogen can become the fuel of the future for aircraft, in order to reduce polluting emissions in the aviation sector. Rolls-Royce and easyJet intend to make more? further tests of this type ahead. If the results are positive, we aim for a real flight test.
THE TEST

The test yes? carried out at a test facility at MoD Boscombe Down Military Airfield, UK. Specifically, the two companies did they know that ? A Rolls-Royce AE 2100-A engine was usedadapted to the use of hydrogen as a fuel.
Instead, what is green hydrogen? been used for this test, ? was supplied by EMEC (European Marine Energy Centre). This company has?produced hydrogen using renewable energy at its manufacturing facility?on the Orkney Islands. As mentioned at the outset, "ground" testing will go on. Reportedly, later you testers? the new fuel also on the engines?Rolls-Royce Pearl 15.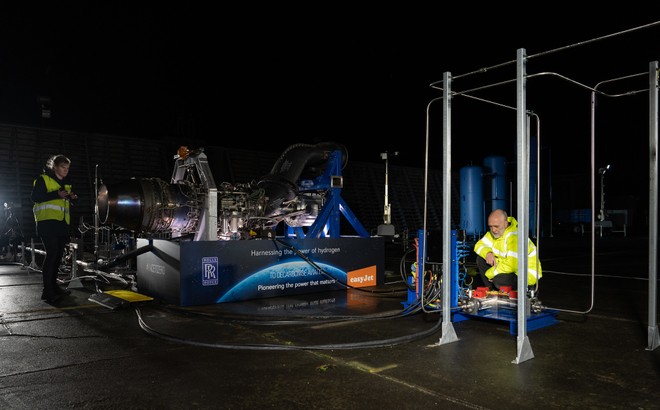 Hydrogen ? really the fuel of the future for aviation? We will understand this better in the future. Obviously there are a number of difficulties? techniques to overcome including the production/availability? of green hydrogen and all the modifications that will be necessary to be able to operate aircraft with this fuel, without forgetting the problems to be solved to store hydrogen inside the aircraft themselves.
Furthermore, a passage to the 'hydrogen would involve the need? to review airport infrastructure. However, the work continues, together with the experimentation of other technologies with the aim of decarbonising the aviation sector. For example, we recently saw how Wizz Air intends to focus on biofuel to reduce polluting emissions.
The best Apple Smartphone? Apple iPhone 12, buy it at the best price from eBay for 682 euros.