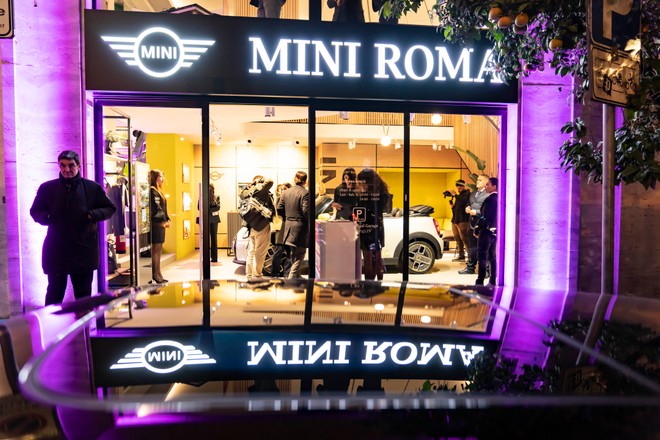 MINI has profoundly renovated its Urban Store in Rome, a place created to develop the relationship with the customer. Yesterday evening, in via Barberini 94, the car manufacturer inaugurated its new Urban Store which takes on a new look, with the aim of further improving customer relations strong>, offering an immersive, inclusive and interactive experience.
It all started in 2014 when MINI had inaugurated its Pop Up Store in Rome which took place in Rome. then evolved over the years to become the MINI Roma Urban Store in 2016.
A NEW CUSTOMER EXPERIENCE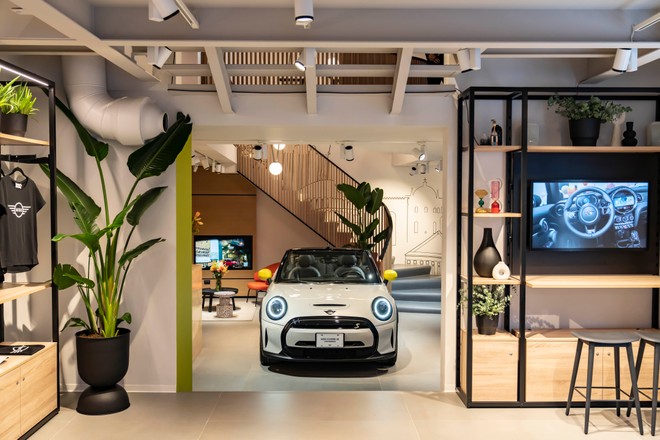 The BMW Group is placing a lot of attention on electrification, on sustainability and on the circular economy. Among the various initiatives we think, for example, of the decision to use clean energy for the plants and the recycling of car components. The market is evolving rapidly and electrification and sustainability are becoming increasingly important. they go hand in hand with the evolution of sales processes, which include a new relationship with the customer.
For this reason, the BMW Group intends to offer an omnichannel experience that integrates the digital to human relationship. The new MINI Urban Store in Rome was born from these assumptions. A key role of the new Store, as Salvatore Nanni, CEO of BMW Rome explains, is covered by the Product Geniuswhich "guides the customer on a journey through discovery, interest, appreciation, evaluation to finally arrive at the purchase decision, finalized with the seller, and the delivery experience".
All those who go to visit the Store will have large screens available through which they will be able to discover the models and values ​​of a brand that from 2030 aims to be all-electric. In addition, MINI will put the coworking spaces are also available, equipped with a WiFi connection, where it will be possible to possible to work or hang out. Massimiliano Di Silvestre, President and Chief Executive Officer of BMW Italia, commented:
We want to cultivate moments to share with customers where we can convey the brand's values, passion and the link with MINI. We want to make the world of mobility dream; of tomorrow and accompany customers into the future, exciting them, fueling their passion, making them feel part of the warm MINI community. To achieve this strategic goal we have brought design, technology, digitization and customization into the next generation MINI; a renewed human relationship, brilliant and competent such as to accompany our customers in the brand experience and a new home with new architectural and digital standards.
The best Apple Smartphone? Apple iPhone 12, buy it at the best price from eBay for 682 euros.