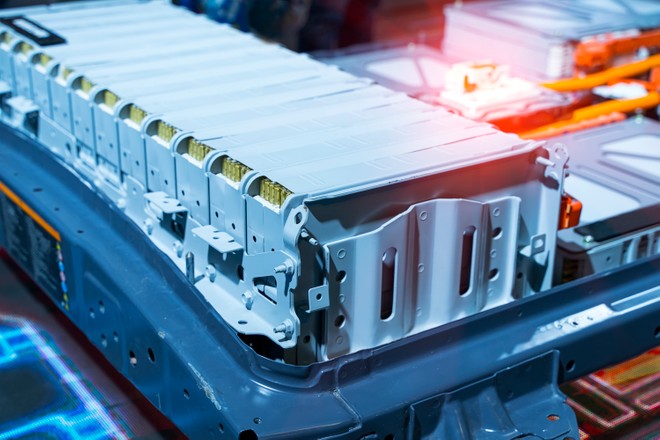 The Hyundai Group's expansion plan in the United States is well established. very ambitious. As we know, the Korean group has started building a plant in Georgia where it will go; to produce, starting from 2025, electric cars under the Hyundai, Genesis and Kia brands. Project that will require a a total investment of 5.54 billion dollars. A part of this figure will be paid. paid for by some partners of the Korean Group.
To support the production of electric vehicles, the Korean Group will need a contract. have an adequate supply of battery cells. For this, Hyundai has announced a strategic partnership with SK Onfor a supply of batteries that will start at generically after 2025. Details of the agreement were not disclosed. However, there is talk of setting up a joint venture to go and build a battery factory in the United States with an annual production of about 20 GWh which should make it possible to power about 300,000 electric cars.
More details of the memorandum of understanding signed by the Hyundai Group and SK On will be communicated later. forward.
THE IMPORTANCE OF THE PRESENCE IN THE UNITED STATES
All these investments in the United States are also the result of the push given by the Inflaction Reduction Act. As we know, the US government is pushing for the creation of a complete supply chain for electric cars in America. Furthermore, even more so; importantly, the Biden government linked the provision of incentives for electric cars($7,500 tax credit) required to assemble vehicles within the United States. In addition, it is These cars need to be built with critical materials that come from the United States or from a country with a free trade agreement with Washington.
In short, for automakers and major suppliers such as companies that make batteries, it is ; it is essential to invest in production in the United States in order to continue to be able to compete on this market. Heung-soo Kim, Executive Vice President of the Hyundai Group, commented:
Through the MoU, we will be able to further accelerate our efforts to secure EV leadership in the North American market. We expect the stable supply of electric vehicle batteries from SK On will enable us to continue to grow. also to contribute to the reduction of emissions and achieve climate goals.
Finally, again with regard to the production of batteries, a report states that the Hyundai Group would be discussing the creation of a joint venture also with LG Energy Solution for the construction of two battery factories in the United States. Therefore, all that remains is to understand whether the Korean group will invest in further in the production of accumulators on American territory.
HYUNDAI ONLINE CONFIGURATORThe best Xiaomi for photos without 5G? Redmi Note 10 Pro, buy it at the best price from eBay for 215 euros.