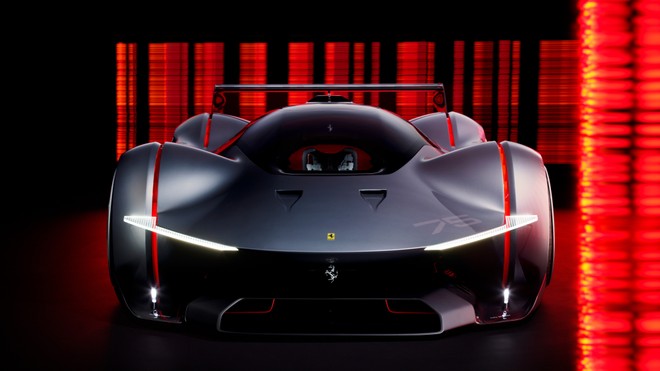 Ferrari enters the world of the Gran Turismo video game by presenting its Vision Gran Turismo. It is a car expressly developed for Gran Turismo 7. It will be; made available to all players of this simulator from December 23rd. Maranello describes his virtual car as an extreme and "gifted" of a mechanics with some points of contact with that of the new 499P, which will be; deployed at Le Mans next year.
V6 ENGINE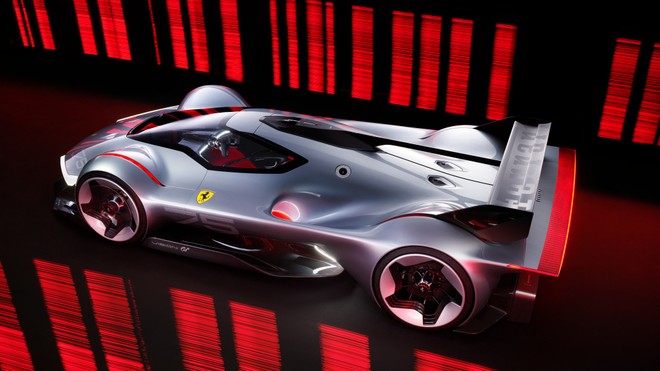 Project development is ongoing. been entrusted to the team of Flavio Manzoni, Ferrari Design Director, who commented:
The collaboration with Gran Turismo represented the possibility; to give life to a unique project, developed within the Advanced Design department of our Centro Stile. We wanted to create a vision of the future designed without constraints, but born from Ferrari's unrivaled knowledge of engineering, aerodynamics and future technologies, and bring it into the digital world for an entirely new audience to experience.

< /blockquote>

The Ferrari Vision Gran Turismo is the only one to be built. a single-seater and Maranello says that much attention was paid to the development of aerodynamics. Rear wing, extractor and air intakes on the wheel arches, all these elements have been carefully studied to ensure the greatest possible aerodynamic load.

Inside the car, attention is drawn to the design. dedicated to the pilot, with hi-tech and transparent materials that recall the external cover of the engine, which is also transparent, through a more streamlined layout; visible components of the steering wheel.

As far as the engine is concerned, Ferrari has chosen a 3-litre V6 hybrid engine. Specifically, the biturbo internal combustion engine is; capable of delivering 1,030 HP at 9,000 rpm with 900 Nm of torque at 5,500 rpm. We then have three units; electric that allow you to have a further 326 HP. Overall, this car can do well. count on 1,356 HP. For the gearbox we have an 8-speed dual clutch. The car weighs 1,250 kg.

The (virtual) performance is decidedly high. The speed maximum exceeds 350 km/h. Acceleration from 0 to 100 km/h takes less than 2 seconds. Instead, it takes less than 5 seconds to reach 200 km/h. Maranello has also carried out a performance estimate in case this supercar takes to the track at Fiorano. There is talk of a time of less than a minute and 10 seconds.

For those wishing to see the physical version of this supercar for the game Gran Turismo 7, they can do so in the Gran Turismo 7 game. to do at the Ferrari museum from December 15th.

The TOP of the range more? small? Samsung Galaxy S21, buy it at the best price from eBay for 500 euros.