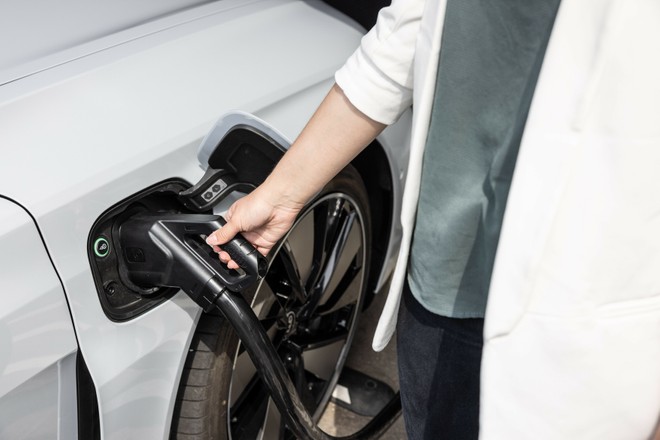 For Audi it is available. very important to simplify access for its electricity customers to a widespread recharging network. For this reason, the German car manufacturer has decided to evolve the e-tron Charging Service program which from January 1st 2023 will become a new service. Audi charging. Users will be able to choose between 3 specific top-up plans, of which the basic one has no monthly fee. Let's see the details.
OVER 400 THOUSAND TOP-UP POINTS IN EUROPE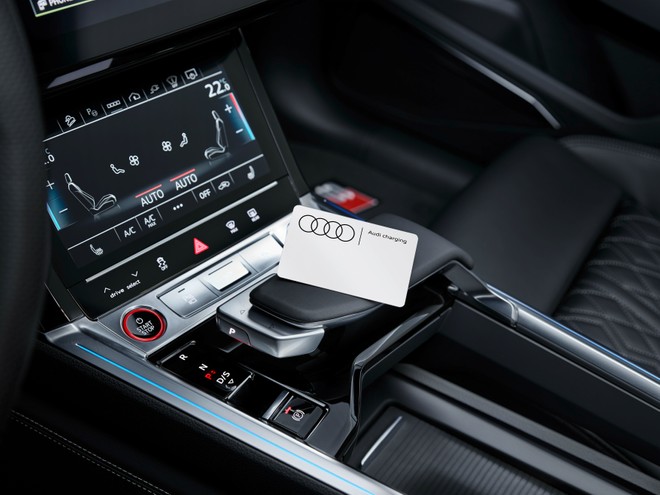 The new Audi charging service will make it possible to to the customers of the German manufacturer to be able access a network of 400,000 charging points throughout Europe, of which over 31,000 in Italy, including IONITY's. All using a single app/card. Therefore, it will not be more necessary to have multiple apps and cards. Both new customers and current users of electrified Audi models will be able to access the new service by choosing from 3 tariff plans.
The Audi charging network is integrated into the e-tron trip planner navigation system which allows you to instantly check, both using the myAudi app and the MMI multimedia system, how many top-ups are needed to reach a specific destination, constantly updating the situation based on the status of the terminal , traffic and driving style.
Audi charing also supports the Plug & Charge, at least on cars and compatible columns (IONITY and Aral Pulse). Users simply activate the PnC option via the myAudi app or MMI. Therefore, it will suffice; connect the car to the column to start the energy supply. Billing is automated, without physical payment instruments.
HOW MUCH DOES IT COST TO TOP UP?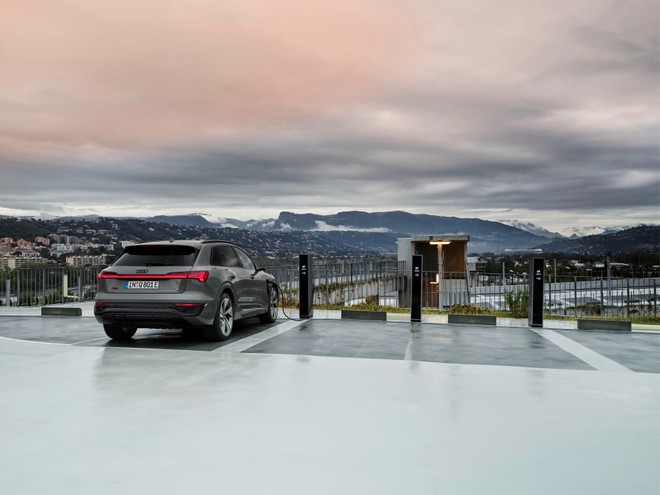 Let's talk prices. As mentioned, the new service offers 3 specific top-up tariff plans: Basic, Plus and Pro. in detail, the Basic entrance plan does not include any fees and allows access to the Audi charing network at no fixed cost. This is a plan designed for those who recharge mainly from home. From the AC columns you will pay 0.60 euros per kWh, from the DC/HPC columns 0.81 euros per kWh, while from the IONITY columns 0.79 euros per kWh.
The Plus plan , on the other hand, created for those who make limited use of the public charging network. Against a monthly fee of 7.99 euros, you will pay 0.50 euros per kWh from the AC columns, 0.64 euros per kWh from the DC/HPC ones and 0.79 euros per kWh from the IONITY recharge points.
Finally, the Pro plan provides for a monthly fee of 14.99 euros and is free of charge. It has been designed for those who often use public columns, especially the Fast ones when travelling. This fee guarantees access to alternating current (AC) columns at a price of 0.45 euros per kWh, while the use of the ultra-fast IONITY network takes place at particularly advantageous conditions: 0.35 euros per kWh instead of the standard cost of 0.79 euro per kWh. From normal DC/HPC columns you will pay 0.58 euros per kWh.


Best Hardware at a small price? Poco X3 Pro, buy it at the best price from eBay for 299 euros.