With the update to version 3.3 "All sense clear, all being empty" not only are game adjustments and bug fixes made to Genshin Impact, but the open-world role-playing game also gets its own trading card game. The concept is reminiscent of the popular Gwent mini-game from The Witcher 3.
Version 3.3 offers trading card game and much more
A few weeks ago, leaked information pointed to a potential Genshin Impact card game. Publisher and developer HoYoverse has now confirmed the rumors with the presentation of the game version 3.3 "All sense clear, all being empty". via live stream and trailer. On December 7, 2022, the anime game will receive the card game "Ingenious Summoning", which will then become an integral part of the game. Unlike Genshin Event minigames, the card game will remain in Genshin Impact permanently. Brilliant Summoning isn't the first card game in the form of a mini-game within an open-world RPG. The most popular example of this is The Witcher 3, which will soon be expanded to include a next-gen version, with the popular in-game trading card game "Gwint" or "Gwent", which due to its popularity was later adapted into an independent online trading card game, even with Thronebreaker a story spin-off was provided.
Genshin's new mini-game isn't quite there yet, but Brilliant Summoning is also one-on-one; NPCs, friends or foreign online opponents can be dueled. All character cards of the opponent must be defeated with your own deck of cards. Through skillful switching of characters, the strategic use of standard attacks, elemental abilities or special abilities and various action cards, elemental reactions – similar to fighting monsters in the game itself – can bring the opponent to their knees, explains HoYoverse. But the fun has a catch: Before each round, dice decide on the number of actions that can be carried out.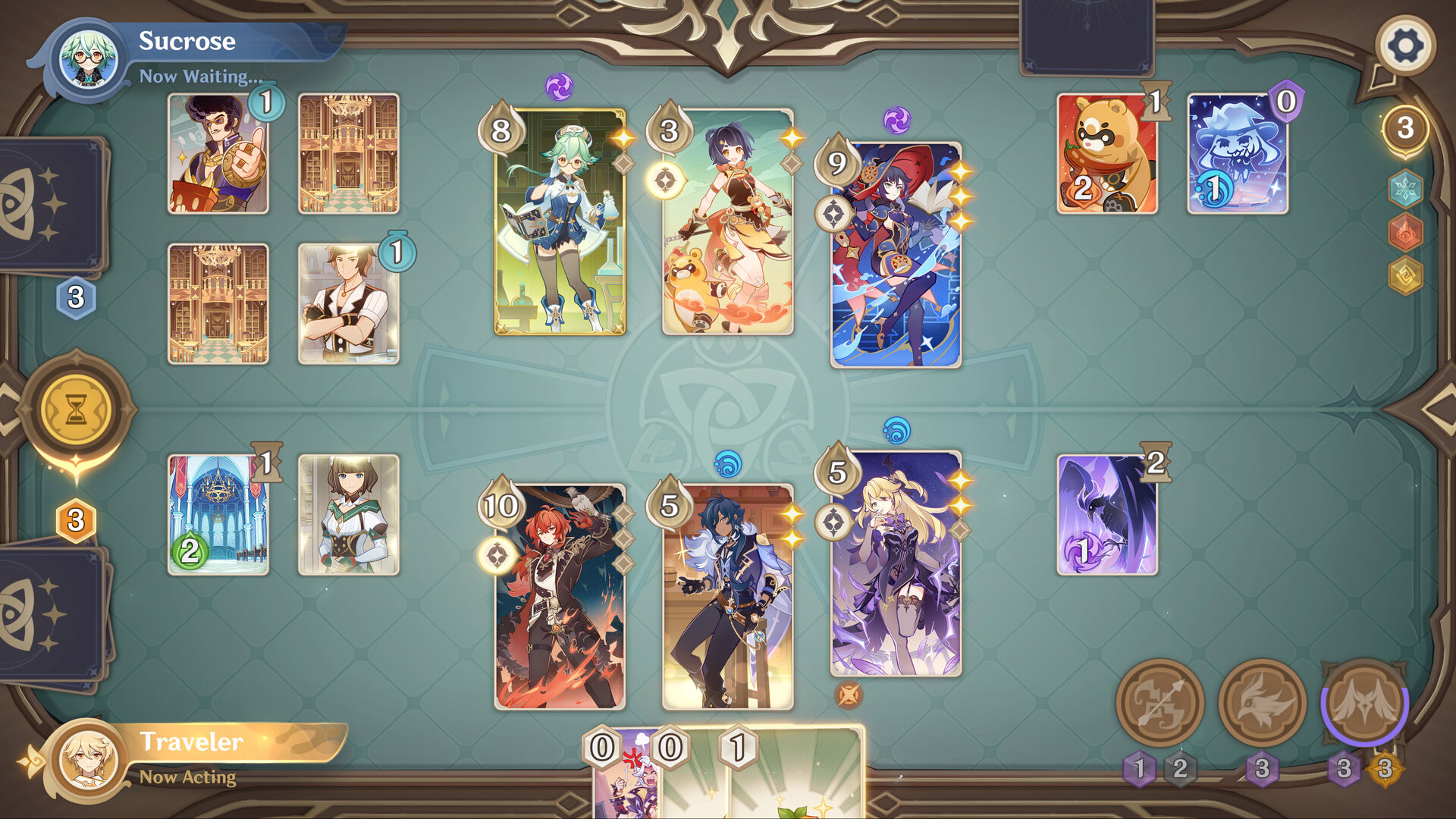 The cards are available for collection in the Card Store. When defeating NPCs, the player wins new maps and some cosmetic content.
More minigames and two new characters
Other new mini-games are set to follow, but unlike the card game, these will only be available for a limited time. In "Akitsu Kimodameshi", players enter the "Stone Destroyer" mini-game, which is very reminiscent of Atari's arcade game Breakout. Wilderness Trackering, on the other hand, is a new platformer mini-game in which the player must collect "tracker balloons" under time pressure. There will also be two new Anemo figures, the Catalyst-wielding Wanderer and the archer Furazan, as well as a new Archon Quest sub-chapter.