In view of the increasing power loss of PC components, cooling remains the focus of the product presentation at Endorfy (SilentiumPC). Mesh and four fans should ensure low temperatures. However, RGB light is not a must.
Endorfy is SilentiumPC
In terms of structure, the Regnum 400 hardly differs from older models such as the Astrum AT6V, which were still offered under the SilentiumPC name. The renaming has practical reasons: In addition to housings and cooling components, the brand also sells mice and is trying to become a lifestyle brand like other manufacturers. However, using the brand name to advertise the low volume of mice makes little sense.
The design of the air-permeable part of the front and the position of the I/O panel has been changed compared to the older cases, which makes the tower more of a facelift. The ports now follow the depth of the case, allowing the mesh grille on the top to be extended forward. However, USB Type-C is not required.
Cooling is provided by four 120 mm fans (Stratus 120) with PWM connection. They can be operated between 200 and 1,400 rpm. The "Air" version of the Regnum 400 includes black fans, while the RGB version of the tower has illuminated fans that can be configured together via a "signal distributor". Two fans can be retrofitted on the top of the case. Despite the increased mesh area, it remains with two copies or a 280 mm radiator. A 360 mm heat exchanger can only be attached to the front.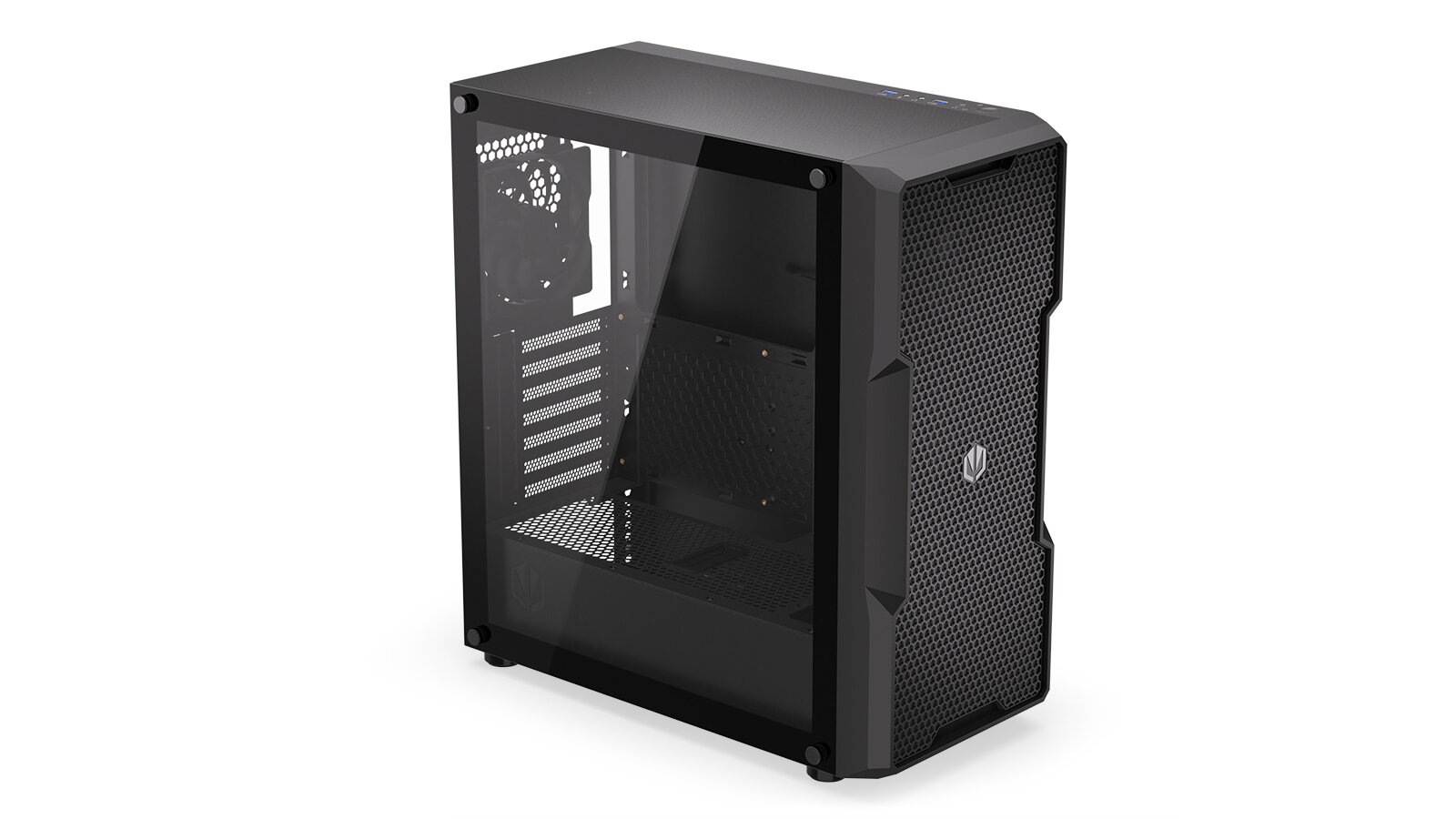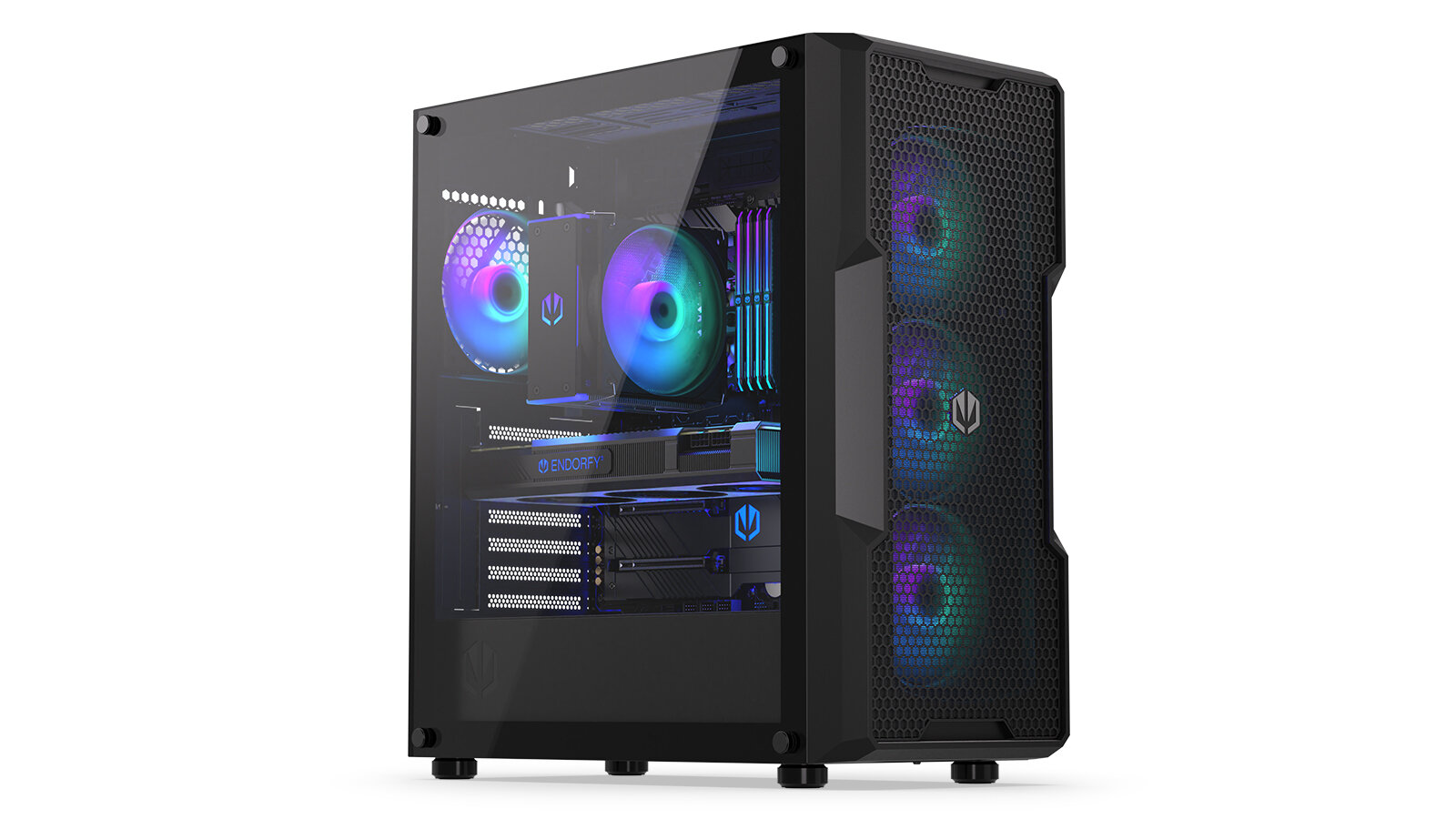 Air coolers can be used on the processor up to a height of 162 millimeters. Only a few specimens on the market are larger. Graphics cards can be used up to a maximum length of 370 millimeters. Despite the jump in size in the high-end range due to the expansive custom designs of the GeForce RTX 4090, every available model fits. Four hard drives can also be accommodated behind the mainboard tray and an HDD cage.
Currently expensive
For the Regnum 400 Air, Endorgy charges 85 euros, the RGB model costs 11 euros extra. They are thus on the level of better-equipped competitors such as the Lancool 215, which means that market prices can be expected to fall.
SilentiumPC Regnum 400 Air SilentiumPC Regnum 400 RGB Mainboard format: E-ATX, ATX, Micro-ATX Chassis (L × W × H): 442 × 220 × 472 mm (45.90 liters)
Side window Material: plastic, steel, glass Net weight: 6.30 kg I/O ports/other: 2 × USB 3.0 (USB 3.2 Gen 1), HD audio 2 × USB 3.0 (USB 3.2 Gen 1), HD audio, RGB control, lighting slots: 2 × 3.5″/2.5″ (internal)
2 × 2.5" (internal) expansion slots: 7 fans: front: 2 × 140 mm or 3 × 120 mm (3 × 120 mm included)
rear: 1 × 120 mm (1 × 120 mm included)
top: 2 × 140 /120 mm (optional) Dust filter: cover, front, power supply unit, bottom Compatibility: CPU cooler: 162 mm
GPU: 370 mm
Power supply unit: 275 mm Price: from €93 from €106