New gaming monitors with OLED panels and 240 Hz are planned. LG and MSI are already providing a preview of the upcoming products. LG is planning a 45″ model with extremely strong curvature (800R) and 3,440 × 1,440 pixels (21:9). MSI, on the other hand, relies on QD-OLED with 49 inches in an even narrower 32:9 format.
LG's 45" OLED monitor with 240Hz
The LG model is much closer to the market launch, because the "world's first 45″ curved, 240Hz OLED gaming monitor" with the name UltraGear 45GR95QE-B will be available for pre-order from December 12th and will be delivered from December 28th
For $1,699 (before taxes), buyers will get an OLED panel (most likely from LG Display) with 3,440 × 1,440 pixels in 21:9 format and, strictly speaking, 44.75-inch screen diagonal. The OLED technology ensures a very fast response time, which LG specifies at 0.03 ms (GtG), as well as an extremely high contrast ratio of 1.5 million to one – LCD monitors cannot keep up in both disciplines for a long time.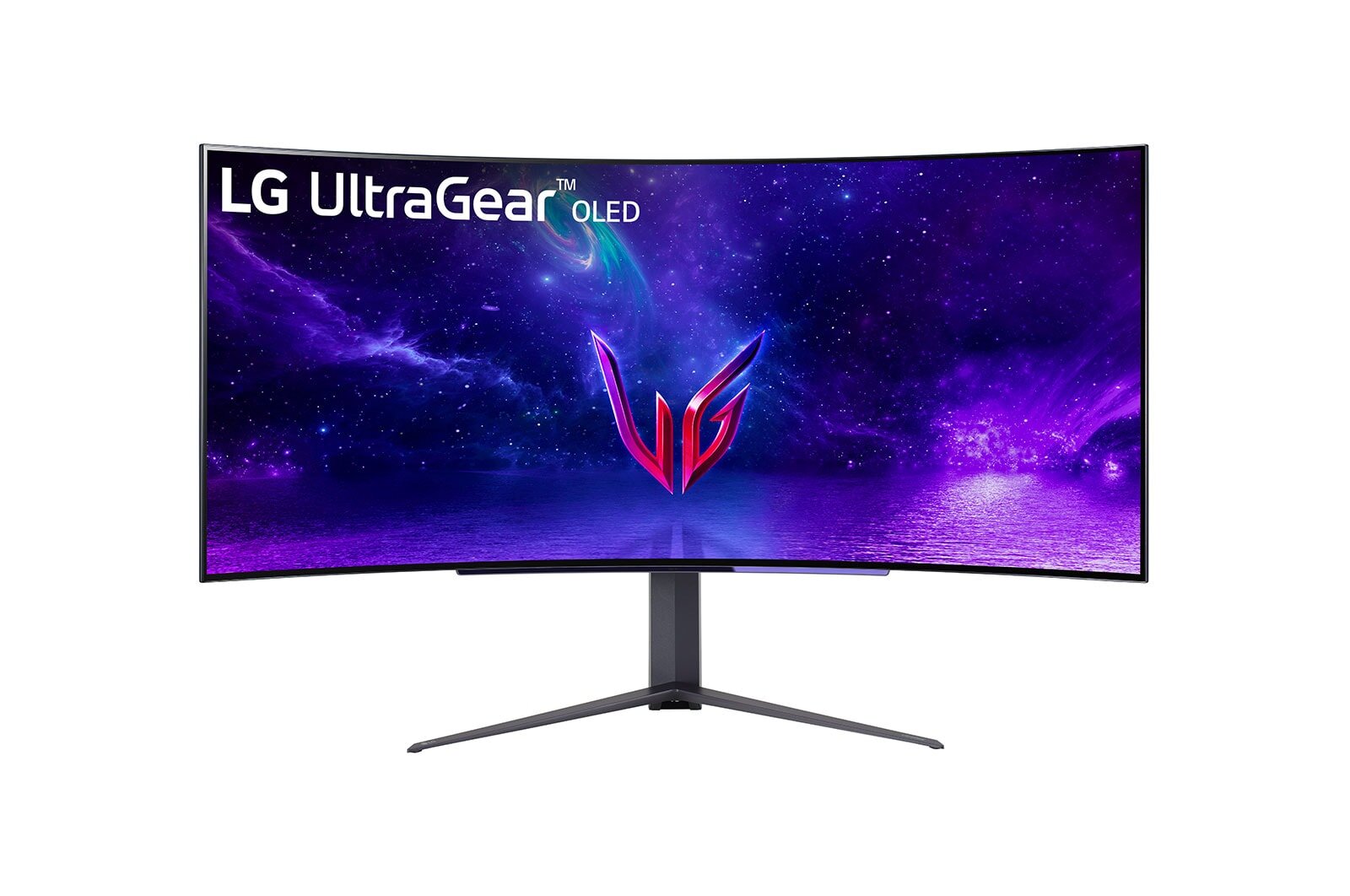 Another special feature is the narrow bending radius of the curved display, which is only 0.8 meters (800R). This means that the display is even more curved than the now numerous models with 1000R. The high refresh rate of 240 Hz should ensure smooth image display. As befits a gaming monitor, AMD FreeSync and Nvidia G-Sync (compatible) are supported.