Valve's in-house runtime environment Proton has received numerous far-reaching adjustments, optimizations and error corrections with version 7.0-5, so that more games can now be played on the Steam Deck. Titles like Marvel's Spider-Man Remastered and Red Dead Redemption 2 and GTA V have been improved.
Based on Wine Mono 7.3.0, the "DirectX-to-Vulcan translator" DXVK 1.10.3, VKD3D-Proton 2.60-1 and DXVK-NVAPI 0.5.4, Proton 7.0-5 aims to enhance the gaming experience on SteamOS 3.3 and all further improve other Linux distributions with appropriate package sources. According to the SteamDB games database, around 2,500 games have now been classified as "Steam Deck Verified" by Valve. ProtonDB, on the other hand, lists more than 6,600 games that are verified or playable.
How exactly the criteria for the "Steam Deck Verified" certificate are composed and how they are weighted was examined in more detail by the editors in October last year.
Games tested: 8,789

Games that are Steam Deck Verified: 2,531
Games playable on Steam Deck: 4,077

li>

Games that are currently unplayable: 2,181
Among the games that are Steam Deck Verified, i.e. that meet all the criteria for smooth operation on the game console, are several AAA games, such as the dystopian Death Stranding (test) or the dark horror survival game The Evil Within (Test).
While Wine follows the current 7.x development path and is just as essential for gaming under Linux as the free graphics stack Mesa 3D v22, Proton 7.0-5 is coming with the following components therefore.
New games are supported
As the detailed release notes on the GitHub developer platform reveal, the following 14 games are supported for the first time.
Rift
Re- Volts
Darkstar One
Aspire: Ina's Tale
Pico Park Classic Edition
Primal Carnage: Extinction
Nancy Drew: Legend of the Crystal Skull
Indiana Jones and the Emperor Tomb
Bulletstorm: Full Clip Edition
Six Ages: Ride Like the Wind
Battle Realms: Zen Edition
Airborne Kingdom
Deathsmiles II
Unravel 2
Error corrections are included for Marvel's Spider-Man Remastered (test), Batman: Arkham City, Call of Duty Black Ops II, Final Fantasy XIV Online, Tekken 7 and Red Dead Redemption 2 (test).
Activate Valve Proton 7.0-5
To use Proton 7.0-5 ("Next") To be able to do this, the runtime environment must be selected in Steam's compatibility menu, where an experimental version is also available.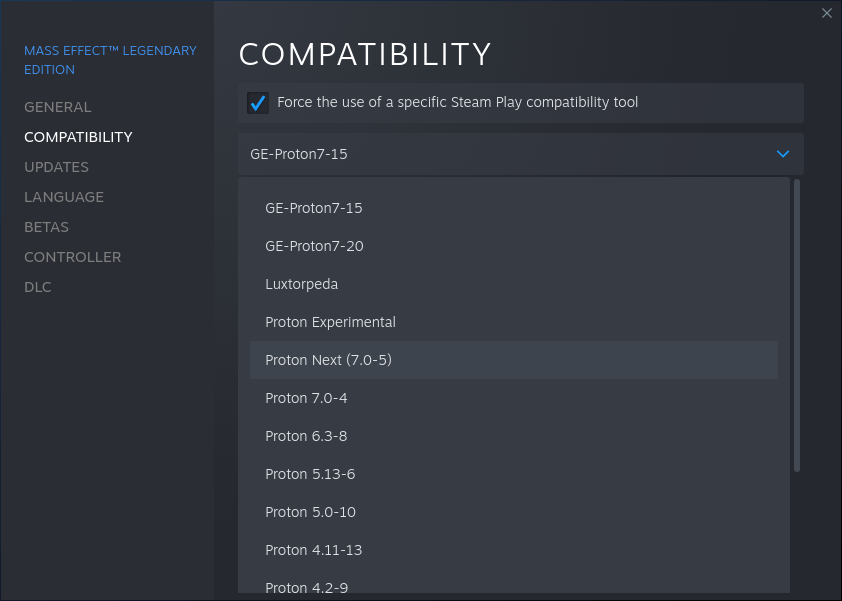 SteamOS 3.x for everyone is a long time coming
SteamOS 3.x, the release of which Valve unspecifically announced as "sometime after the presentation of the Steam Decks" announced is still a long time coming.
More than one system image for restoring the handheld PC has not yet appeared. The SteamOS official website is still shipping version 2.195 from July 18, 2019. The distribution's website has also not been updated for years.
Lutris for Epic and GOG on the Steam Deck
While SteamOS 3.x isn't available to everyone just yet, a BIOS update allows Windows 11 to be installed on the Steam Deck, and the alternative game distribution platforms have also made their way onto the handheld PC:
The open source game manager Lutris brings Epic and GOG to the Steam deck.
For more information, visit the GamingOnLinux blog and the project page on the GitHub developer platform.