Fans of SSD technology who are looking for detailed information beyond the manufacturers' brief data sheets have a new place to go: the SSD database published today by the Techpowerup website goes right to the bottom the smallest detail.
SSD manufacturers often only provide the form factor, the interface, the maximum possible transfer rates and the write limit (TBW). Sometimes it also states what type of controller and what type of NAND flash memory is used.
Techpowerup's SSD database goes well beyond that. There you will find detailed information up to the controller architecture, its clock rates, memory channels and manufacturing process. In addition, the NAND flash used is described in detail: In addition to information on the architecture, the levels (layers) or the chip size, there are values ​​for the performance on the die level or an estimate of the possible write cycles.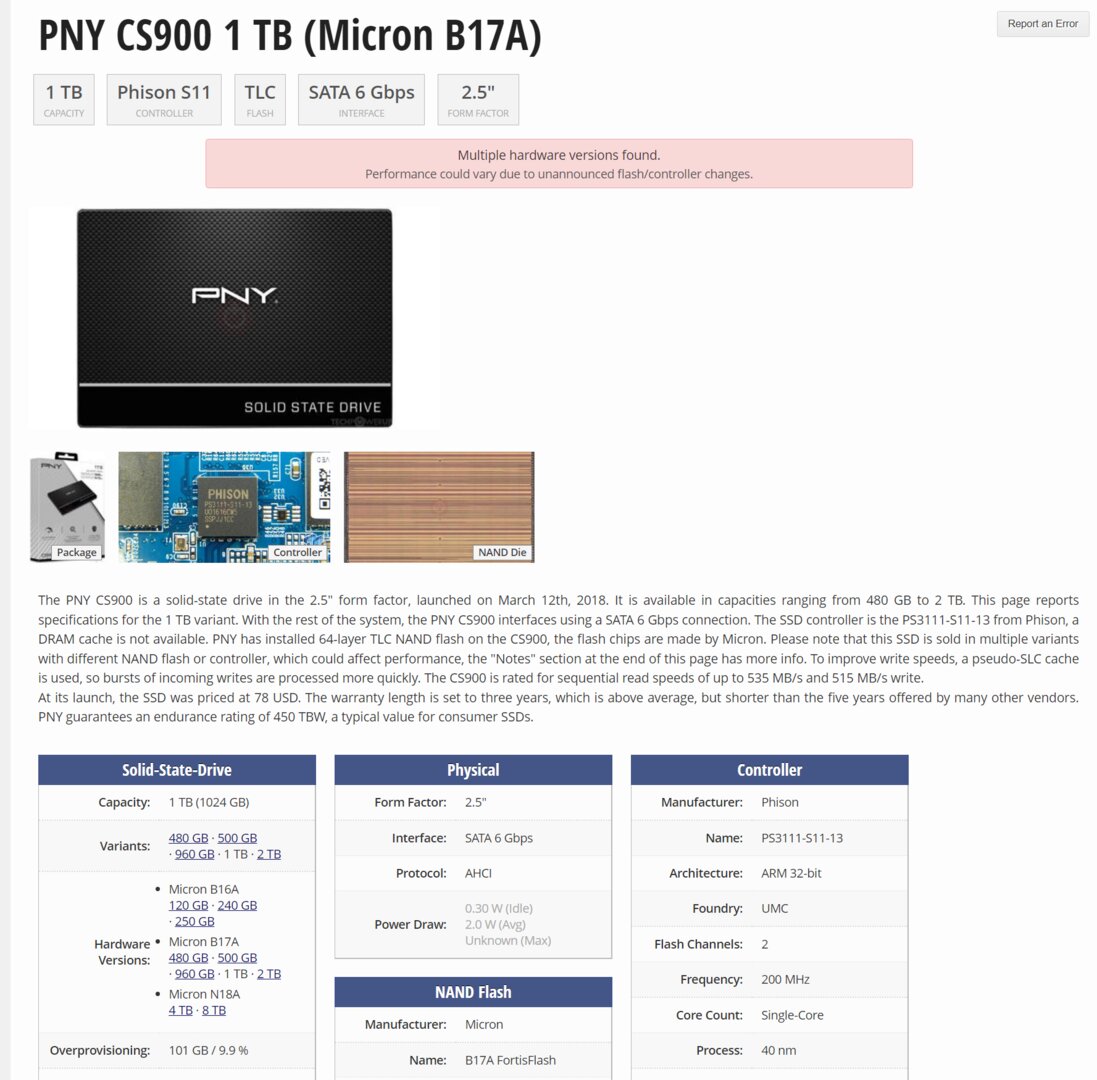 All the information that the Brazilian computer engineer Gabriel Ferraz and a friend have compiled and entered is not always available. From now on, the database will also be supplemented with the help of feedback from the community.
Unfortunately, sources for the data are not given, so that not everything can be verified. In a short e-mail exchange with the operators, ComputerBase learned that, in addition to the data sheets from the SSD manufacturers, presentations from trade fairs, the analyzes of Techinsights or even our own experiences based on tests are also included.