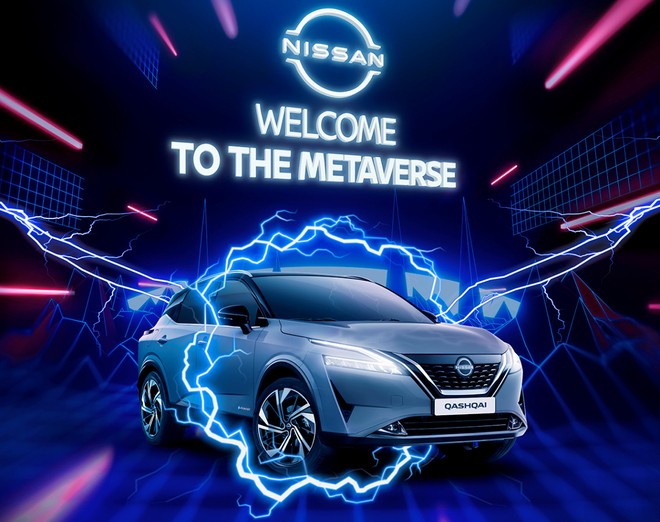 The Metaverse is the perfect place to go. a virtual world that is being talked about more and more, within which people, through their avatars, will be able to do practically anything, potentially even buying a car. car. Nissan looks with great attention and interest at this world and has therefore decided to choose Decentraland to land in the Metaverse.
And since the announcement concerned the Mataverse, Nissan has decided to propose a virtual event, in the presence of the avatar of Marco Toro (CEO of Nissan Italy). To participate, he asked me to access my Metamask wallet to connect to a presentation where, on a ritual stage, Marco recounted that within this metaspace called e-POWER EXPERIENCE, users can discover the most important ones. recent Nissan technologies of the new electrified range and, in particular, the uniqueness of the of the e-Power engine that we already have; Tried on Nissan Qashqai and Nissan X-Trail.
HOW DO I ACCESS THE NISSAN MULTIVERSE?
Open to all users, the Nissan salon in the metaverse also connects to the real world. The chatbots offer information and the Shop@Home platform also allows you to calculate the value of your vehicle to be traded in and to find out all the ways to trade in your vehicle. of buying online. In addition it is A contest is available for a 24-hour (real) test drive with the Qashqai e-Power, all of which also allows those with a wallet (you can also enter as a "guest" on Decentraland) to obtain a personalized virtual gadget from nissan.
The activity is linked to the metaverse, it foresees a cross-channel campaign with characters such as Ciro Immobile, striker of the Italian national football team, who will aim at the metaverse. to generate traffic in this virtual showroom to allow users to interact even in further contests. The last step will be offer a complete experience linked to the purchase through the Shop@Home which will allow to delve into technical topics.
CONFIGURATOR ONLINE NISSAN
VIDEO
The novelty? Xiaomi small and light? Xiaomi Mi 11 Lite, buy it at the best price from Amazon at 304 euros.