After years of abstinence, Ubisoft is venturing back onto Steam with a number of games, including the development strategy game Anno 1800 (test), which has now reached the end of its fourth season, and Assassin's Creed Valhalla (test) . The return to Valve's Store top dog is currently in vogue.
Ubisoft as a pawn between Valve and Epic Games
It's been almost four years since Epic Games started its own store trying to break Valve's near-monopoly on the digital distribution of PC games. From the beginning, a higher commission for game developers was a lure on the part of the providers, while customers were to be lured to the new platform with free and exclusive games. To that end, Epic Games was willing to cross-fund the new store with up to $181 million annually in revenue generated largely from Fortnite: Battle Royale, according to the lawsuit with Apple. And the growth strategy worked; Earlier this year, the Epic Games Store hit 500 million accounts.
One publisher who has been helping the up-and-coming platform with at least partially exclusive games since 2019 was Ubisoft. The company entered into a partnership with Epic Games, after which its own games would no longer appear on Steam, but only on the Epic Games Store and Ubisoft's own launcher Uplay – now renamed to Ubisoft Connect. At that time, for example, The Division 2 (test) and Anno 1800 were initially affected, which in an unusual step was only removed from Steam when it was released: the game could be pre-ordered on Valve's platform and all subsequent content was also made available to the corresponding buyers; however, new acquisitions were no longer possible from April 16, 2019.
Return to Steam is led by Assassin's Creed
Now, however, Ubisoft is planning to return to Steam, as the publisher has confirmed in letters to some English-language publications. Corresponding references appeared in some Steam databases and Ubisoft Connect files two weeks ago, but now the step is official: Ubisoft "constantly evaluates how its own games could be brought to different target groups," it says. Assassin's Creed Valhalla, which was released two years ago, will be available on Steam for the first time on December 6, 2022, as the shop page already set up shows. The offer should include the four different versions "Standard Edition", "Deluxe Edition", "Ragnarök Edition" and "Complete Edition".
We're constantly evaluating how to bring our games to different audiences wherever they are, while providing a consistent player ecosystem through Ubisoft Connect. Assassin's Creed Valhalla, Anno 1800 and Roller Champions are among the Ubisoft titles that will be releasing on Steam."

Ubisoft to PCGamer
Anno 1800 and the arcade sports game Roller Champions, which was launched in summer 2022, are to follow at a later date that has not yet been announced. The Steam release of other or future Ubisoft games is also conceivable. In all probability, however, it will still be the case that buyers of the Steam version of a Ubisoft game will still need Ubisoft Connect as well – Steam essentially acts as a launcher for the launcher, albeit with the usual conveniences such as Valve's return policy or Steam Achievements
There is no official explanation as to why the publisher is now returning to Steam after years of Epic Games and Ubisoft Connect exclusivity. It is of course conceivable that Epic Games will no longer be willing to lucratively remunerate said exclusivity in the future, but that is mere speculation. At the time, Ubisoft justified the withdrawal with Valve's "30 percent tax" – which, however, was relaxed at the end of 2018 – whereas Epic Games only charges 12 percent commission. Meanwhile, it can be considered likely that Ubisoft urgently needs sales, after almost all new releases failed this year or had to be postponed to subsequent years. Starting sales of older games on a new platform to a previously at least partially untapped target group can help, especially since Steam is still by far the largest store with the most users.
Where do you buy Ubisoft games ?
I have previously purchased at least one Ubisoft game on Steam.
I have purchased at least one Ubisoft game from the Epic Games Store.
I purchased one or more Ubisoft games directly in Ubisoft Connect (formerly UPlay).
I haven't bought anything from Ubisoft lately, but that could change soon with the return to Steam.
Buy from Ubisoft' I won't do anything in the future!
Abstain (Show result)
Please log in to vote!
Ubisoft is under pressure after numerous failures
The Settlers, which was brought back to the drawing board indefinitely after devastating feedback on a closed beta test phase, may serve as a prime example of Ubisoft's aforementioned series of breakdowns, and the publisher is still sticking to its unpopular reorientation among fans and critics alike; but it also looked poor in other ways. Since the arcade pirate game Skull and Bones, which was already delayed by years, was postponed again – this time until March 2023 – and was not released on November 8th as planned, the Mario + Rabbids: Sparks of Hope, which was released exclusively for the Switch on October 20, is Ubisoft's only major new release in the second half of the year. Only Roller Champions started in the summer, although Ubisoft denied rumors of an imminent discontinuation at the end of July, but had to admit further delays in new content .
However, a few months ago it was announced that the open-world action-adventure Avatar: Frontiers of Pandora would be delayed by up to a year and a half, while four developments were canceled before their release. In the fall, the online services of 15 older Ubisoft games will also be discontinued. The remake version of Prince of Persia: The Sands of Time also has no release date after some delays. As early as the end of 2021, it became known that Ubisoft was struggling with a serious loss of employees, which is rooted in a chain of internal harassment scandals, a lack of processing and crude crisis management.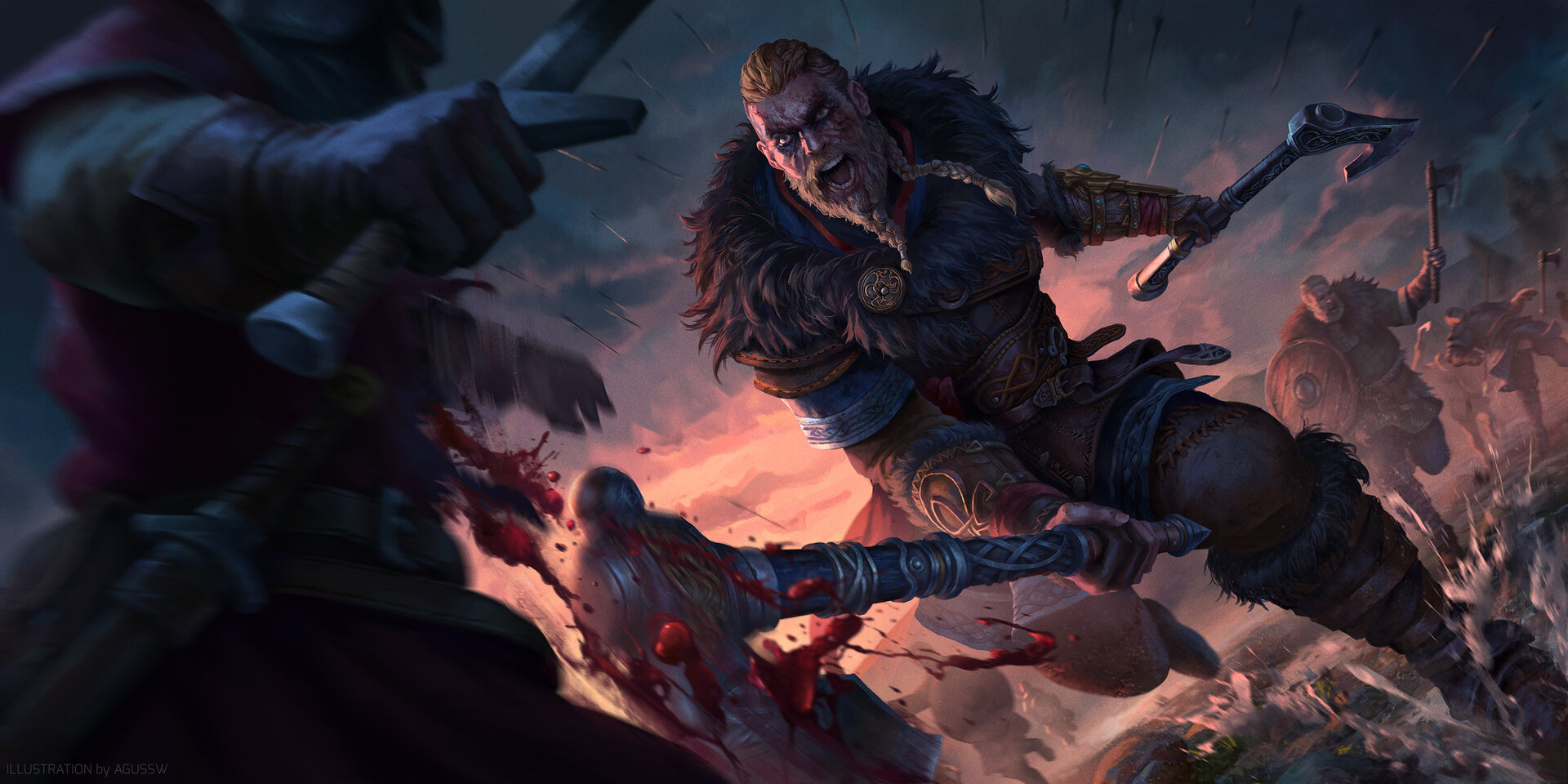 All of this left its mark: in the summer of 2018, the Ubisoft share peaked at around 100 euros, since then it has been going down. The security is currently available at a unit price of around EUR 27. Even the 300 million euro financial injection from the Chinese investor Tencent could not change that. Tencent now owns more than 11 percent of Ubisoft SA.
Valve has sat out the store wars successfully
With the return to Steam, Ubisoft is following a trend that EA started at the end of 2019: More and more major publishers, who once switched to their own clients, launchers or stores, are now selling again or only on Steam . Earlier this year, Microsoft buried the acquired publisher's Bethesda.net launcher and switched to Valve's platform; Activision Blizzard only recently followed with Call of Duty: Modern Warfare II. Valve apparently didn't have to do anything for this – the purchasing power of Steam users alone will ultimately have been the most important argument for the relevant publishers. Steam is therefore poised to emerge victorious in the Store Wars at the end of 2022.