In MARS (Multi-Application Recovery Service), QNAP now offers a function to back up photos directly from Google Photos to a QNAP NAS. For this purpose, the company has joined the Google Photos Partner Program. There are no subscription fees for the user.
Counteract storage space limit in Google Photos
With the new backup function, users can not only back up and, if necessary, migrate photos, but also counteract storage space problems on the smartphone and in the Google Cloud, because the free and unlimited storage space of Google Photos ended in June 2021. Belongs to every Google account since then only 15 GB of free storage space by default, shared by Gmail, Google Drive and Google Photos.
Backup directly over and on the QNAP NAS
With MARS, the photos do not have to be transferred from the user's smartphone to the QNAP NAS, but the NAS retrieves them directly from the Google Photos cloud. This requires the NAS to have the MARS utility installed and Google Photos selected in the MARS overview. By entering the Google user data, the service gets access to the photos in the cloud. If albums are used in Google Photos, it can be set in the backup job in MARS whether all or which albums should be backed up on the NAS.
The user basically has the choice between a one-time migration or a scheduled, ongoing backup that can be performed every day, once a week, or monthly, and can check the interface at any time to see if the backup is complete.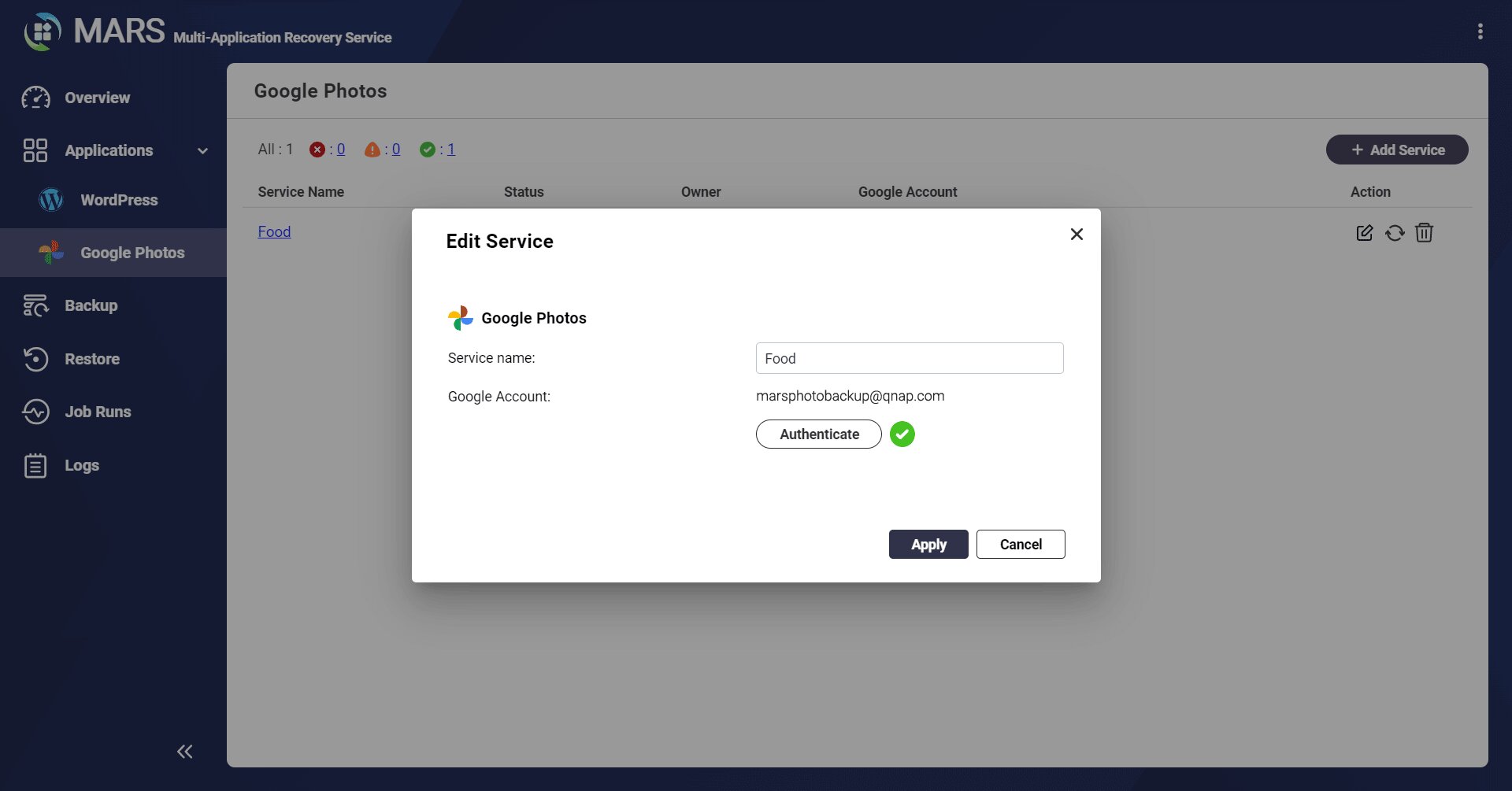 Videos will be converted< /h2>
Videos are limited to 1080p/30fps due to Google Photos API limitations. If these specifications are exceeded, the videos are automatically converted. The photos saved in this way can also be integrated into the QuMagie photo app on the QNAP-NAS, so that they are accessible as a photo album via the web interface. In addition to this automatic backup option, users can continue to use Qfile to transfer photos from their smartphone to the NAS immediately after they have been taken. You can also bulk share photos with family and friends through Qfile.