Seagate launches another special edition of their FireCuda external hard drives "inspired by the heroes and villains of the Star Wars universe". The hard drives bear motifs of Luke Skywalker, Darth Vader and Han Solo and their unusual design should not only appeal to Star Wars collectors.
Three new Star Wars themes
Like the normal models of the FireCuda Gaming Hard Drive, the new models of the Star Wars Special Edition also offer individually configurable RGB LED lighting, with a setting that suits the character being preconfigured: lighting in the Luke Skywalker Edition in blue, red for Darth Vader and a white glow for Han Solo – according to Seagate as a reference to its Millennium Falcon. A PC and the free Seagate Toolkit software are required to customize the color and pattern of the RGB lighting on the hard drives.
The external FireCuda hard drives offer 2 TB of storage capacity and are compatible with PC, Mac, PlayStation and Xbox. One and five terabyte variants like the regular version are not available for the Special Edition.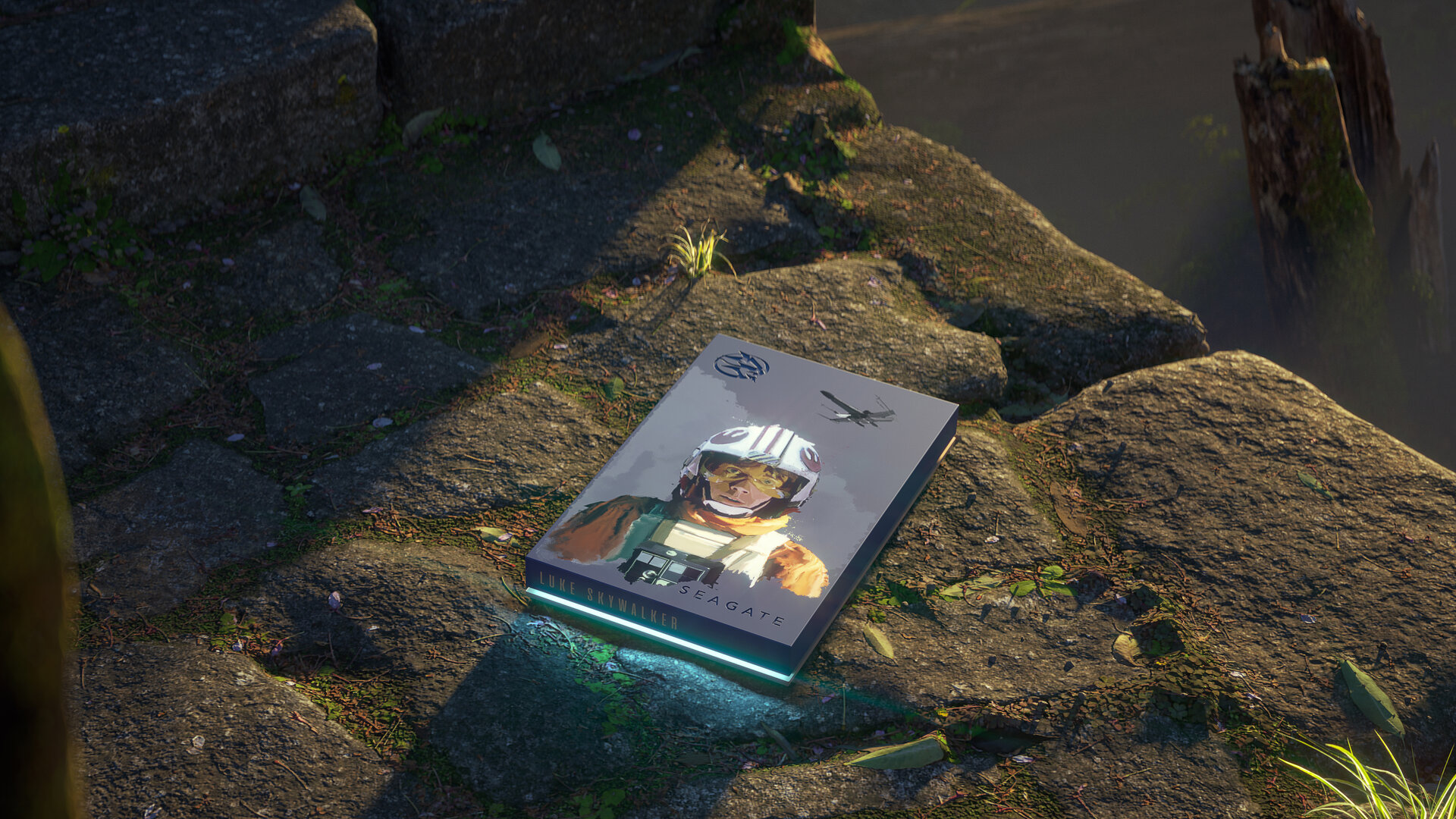 Data transmission and power supply is via a USB 3.0 cable according to USB 3.2 Gen 1, i.e. with up to 5 Gbit/s. With an internal 2.5-inch drive, the external drives weigh 167 grams and have dimensions of 122.5 × 80 × 14.5 mm (L × W × H).
First listings are already below RRP
The new FireCuda hard drives with 2 TB storage capacity are now available at a suggested retail price of EUR 149.99. However, Mindfactory already lists the Darth Vader Drive for around 123 euros*. Seagate offers a two-year warranty, and two years of Rescue Data Recovery Services are included with your purchase.
The prices are high, because there are already simpler external HDDs with 2 TB for less than 60 euros. There are also some external SSDs that are significantly faster for less than 150 euros.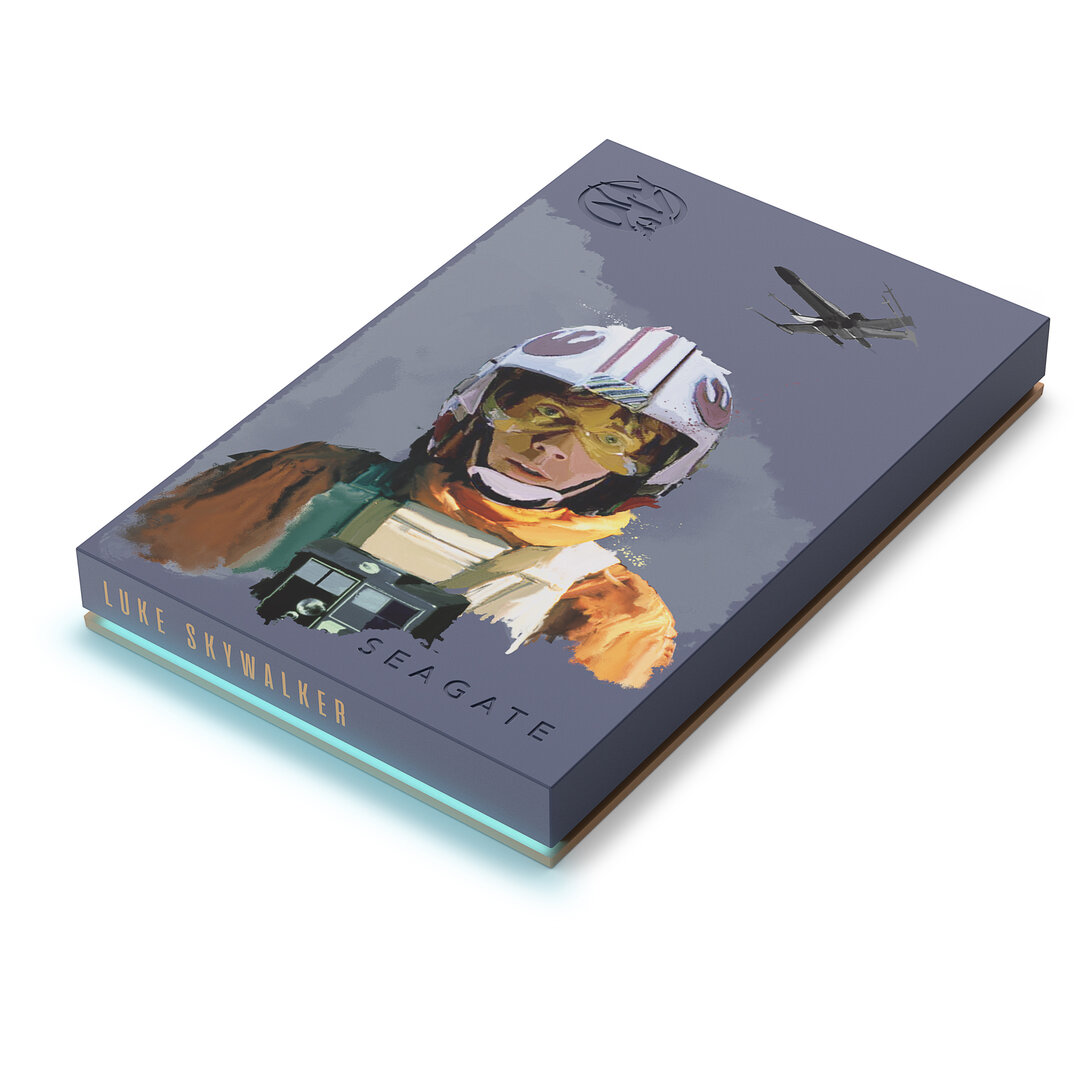 Image 1 of 9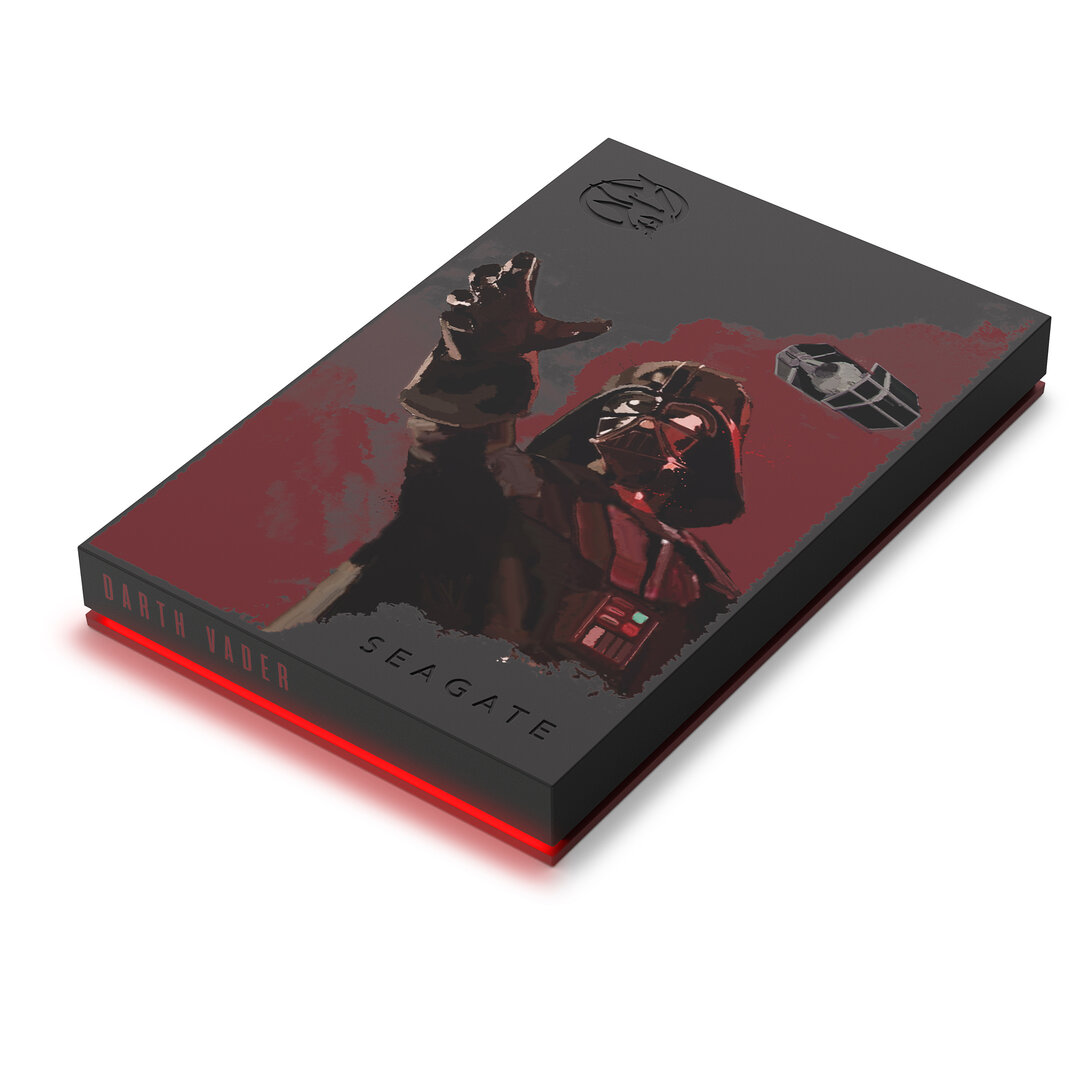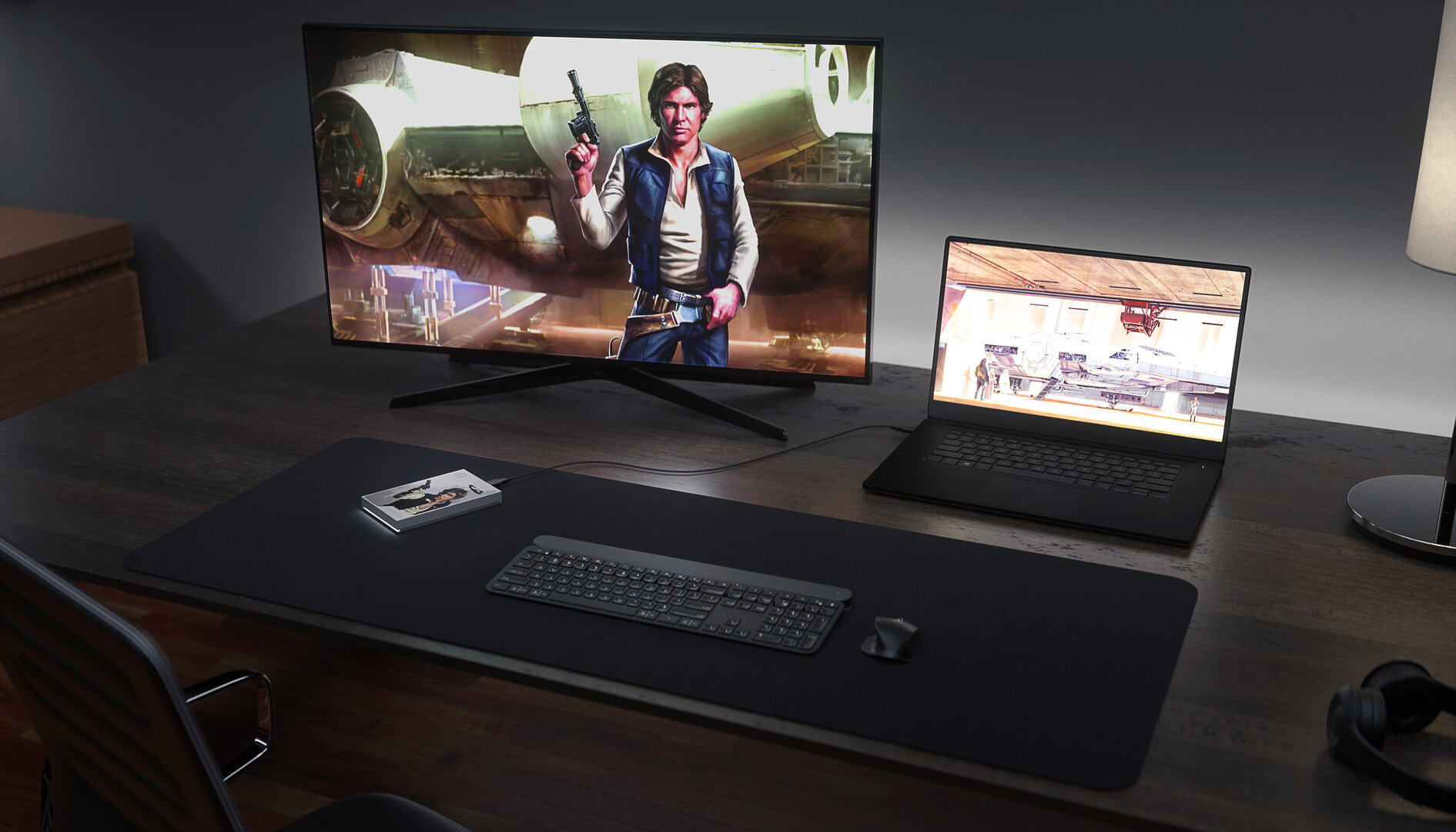 Special Editions also for Spider-Man, Black Panther, Xbox and PlayStation
The new models are by no means the first of their kind, because Seagate has previously published Star Wars Special Editions, which were introduced in May 2022 for an RRP of 130 euros. The three new motifs thus complement the Boba Fett Drive, Grogu Drive and The Mandalorian Drive. Seagate also offers Black Panther, Spider-Man, Xbox, and PlayStation Special Editions.
(*) Links marked with asterisks are acting about affiliate links. In the case of an order via such a link, ComputerBase participates in the sales proceeds without increasing the price for the customer.