PowerColor, AMD's second major exclusive partner alongside Sapphire, now has a first official picture of one of the new Red Devils based on one of the two upcoming RDNA 3 graphics cards Radeon RX 7900 XTX and Radeon RX 7900 XT released, showing a powerful 4-slot design. Three 8-pins are mandatory.
PowerColor brings Red Devil and Hellhound
For the first time, the graphics card manufacturer has given a preview of one of the upcoming models in its own top-of-the-line "Red Devil" series, which currently ranges from the Radeon RX 6650 XT Red Devil to the Radeon RX 6950 XT Red Devil, via its official US account on Facebook. PowerColor had previously shared a "teaser" on Twitter for the Radeon RX 7900 XT(X) Hellhound graphics cards positioned below.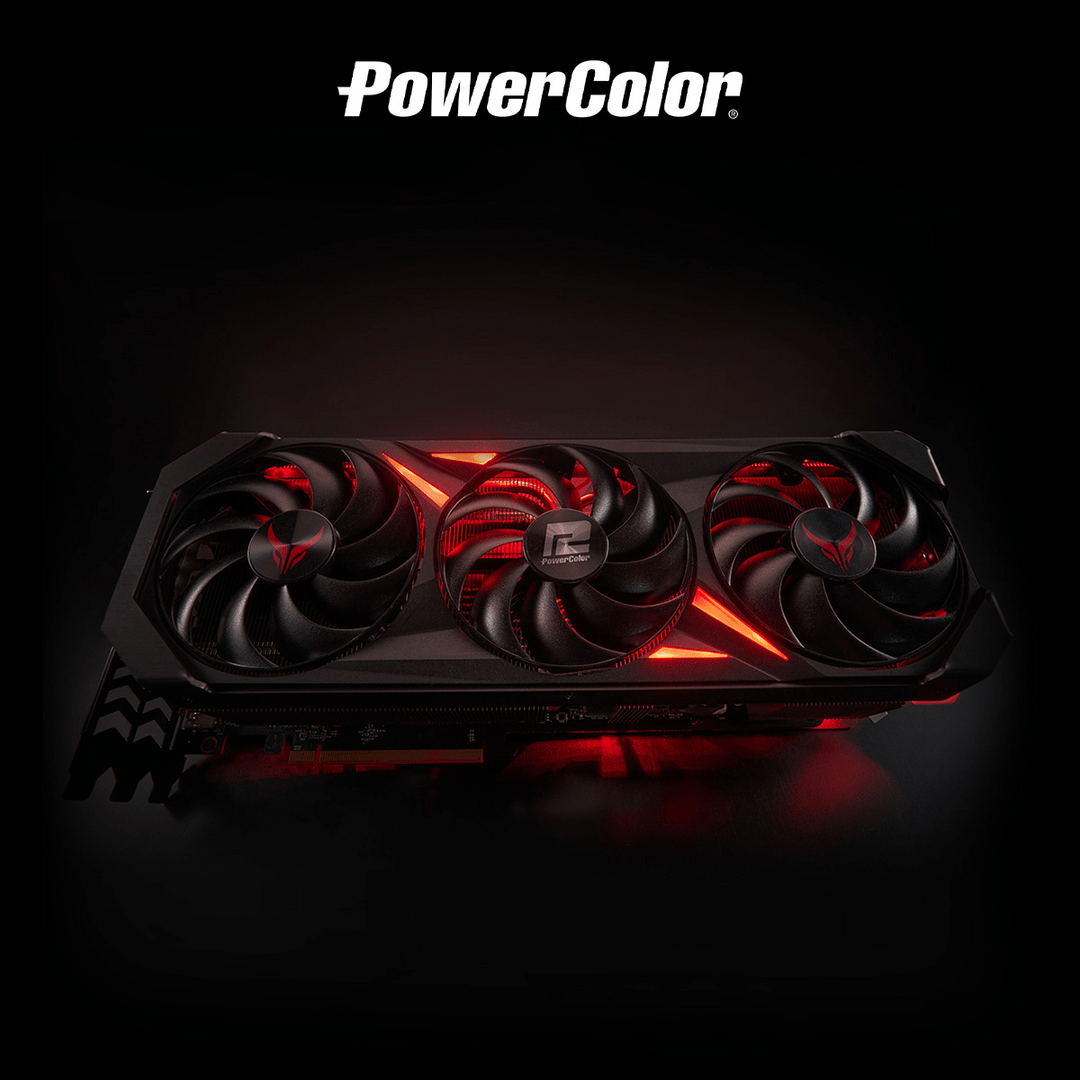 Already at the beginning of November, PowerColor published a picture that probably shows the backplate of one of the new Red Devils. As Wccftech wants to know, the massive cooling solution of the series should be 3.5 to 3.8 slots high and thus occupy a total of four slots in the case. While the Hellhound manages with two power connections, the Red Devil uses 3 × 8-pin PowerColor.
The Devil will morph into many shapes.. Beware! 😈

❗️Giveaway❗️
Make a reel and make it real, retweet and use #PowerColor_pimp_my_rig and tag @PowerColor and you might just get pimped with a very special PowerColor Devil. pic.twitter.com/cP9y3RPzPk

— PowerColor (@PowerColor) November 2, 2022
So far, apart from PowerColor, only Asus has put its custom designs in the shop window, which, like the Red Devil, also have a power supply with up to 525 516 watts respectively via three 8-pin connectors.
The custom designs from Asus, ASRock, Gigabyte, PowerColor , Sapphire and XFX based on the two RDNA 3 graphics cards should accompany the sales launch of the two reference designs on December 13.
The editors would like to thank the community for the information on this one message.