After the first independent tests, it is clear that the Chinese gaming graphics card MTT S80 from Moore Threads, the first consumer GPU that is connected via PCIe 5.0, still has a lot of catching up to do. The power consumption in particular bears no relation to the performance and is even extremely high on the desktop.
Gaming GPU from China faces its first tests
After the presentation of the Moore Threads MTT S80 and its derivative for server, cloud and metaverse, the Moore Threads S3000, the first Chinese websites were able to put the gaming graphics card through its paces and published EXPreview, ITHome and ZOL, among others, the first reviews of the hardware .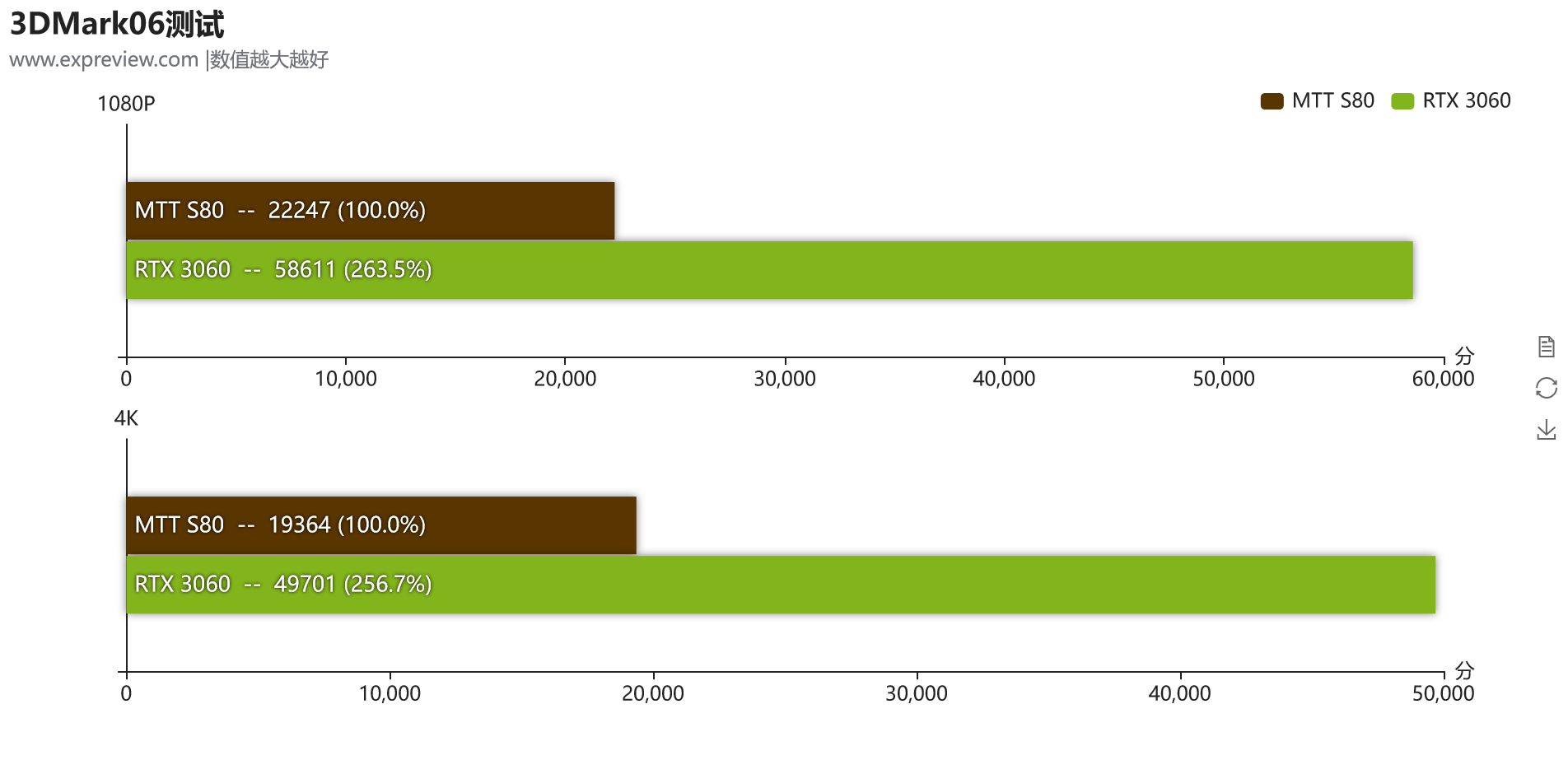 Despite the sometimes large gap The testers positively emphasized the GeForce RTX 3060 that the Moore Threads MTT S80 worked without problems in about 60 games and did not produce any image errors or crashes.
With a low graphics Preset, the China GPU was able to achieve the following values ​​in Full HD and 4K:
However, the results can only serve as a guide, it is often not entirely clear how the Chinese websites ultimately tested.
Performance level of the middle class from 2016 until 2018
In many of the games, the MTT S80 ranks in the regions of a GeForce RTX 1060, GeForce GTX 970 or Radeon RX 480, according to the testers. The big problem of the MTT S80 is not the performance anyway, which is quite remarkable for the first gaming graphics card from China. Rather, Moore Threads still has to contend with the exorbitantly high power consumption, which is absolutely not appropriate for the performance.
Up to 115 watts of power consumption on the Desktop
While modern graphics cards on the desktop consume between 5 and 15 watts and the Intel Arc A770 and A750 (test) have already failed in this discipline with 40 to 50 watts, the MTT S80 sets new "best values" with around 115 watts on the desktop , reminiscent of GPUs from 15 years ago.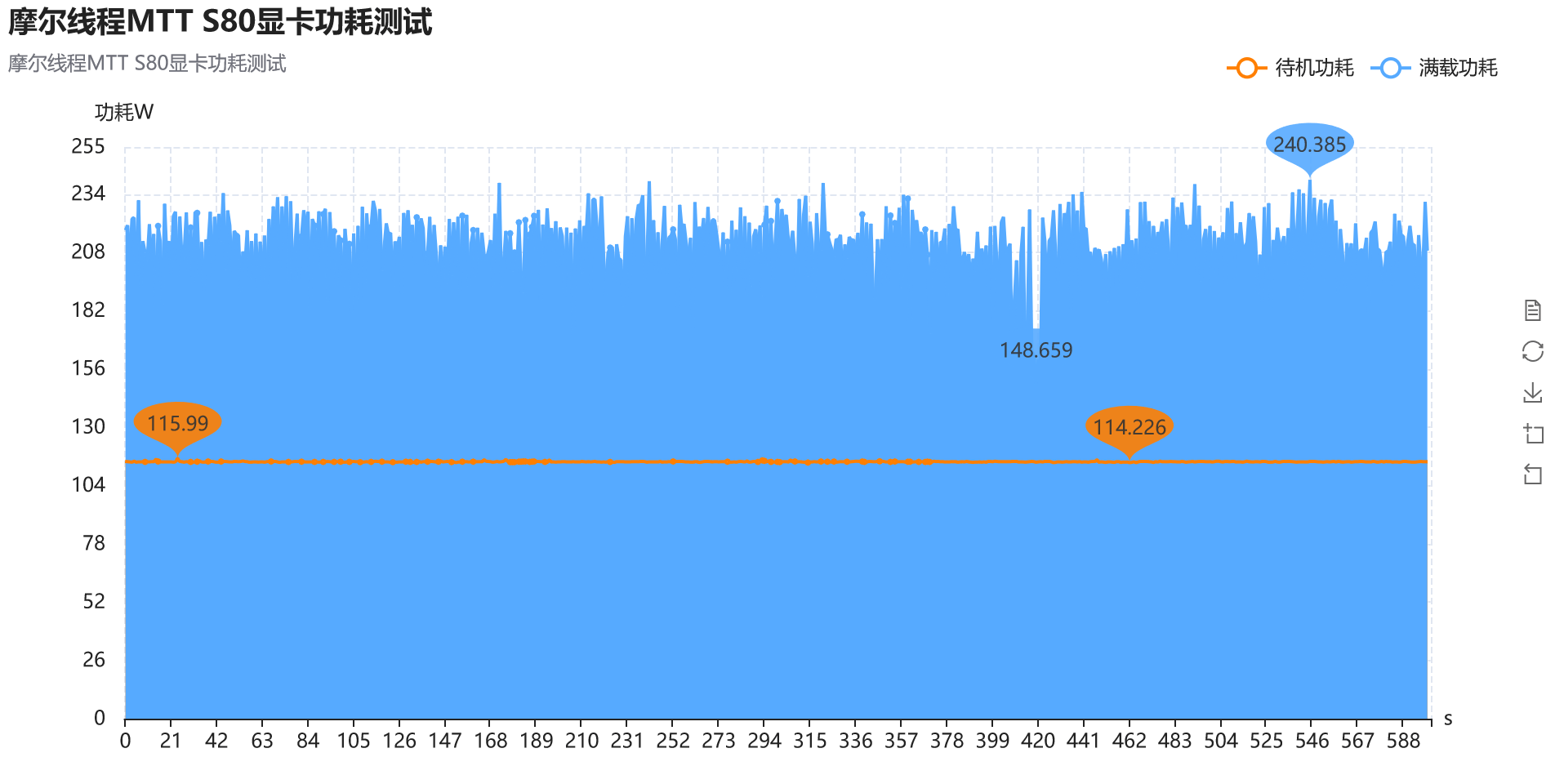 The Moore Threads MTT S80 achieves around 240 watts at its peak, on average it is 210 to 220 watts, what also leaves a lot of room for optimization in view of the performance offered.