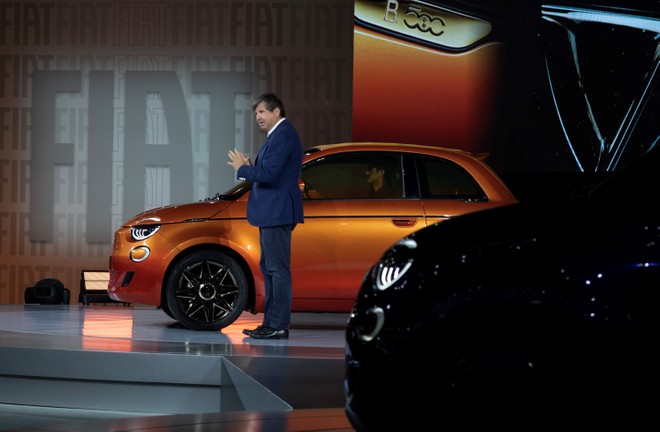 At the Los Angeles Motor Show, Fiat announced its plans to bring the new electric 500 to the United States. However, it will still take a little longer. time to see it on American roads. In fact, the automaker has announced that the debut is the only one that will take place. scheduled for early 2024. No details on the specifics of the model for the US market were mentioned. However, there shouldn't be any particular differences on the technical front compared to the model currently on sale in Europe.
For the electric 500, it is, in reality, a "return". on the US market. In fact, between 2013 and 2019 Fiat had marketed an electric 500 in some American markets equipped with a 111 HP engine and 24 kWh battery. Model that officially never arrived in Europe.
The official presentation of the electric 500 for the United States will take place in the United States. during the 2023 Los Angeles Auto Show.
3 UNIQUE MODELS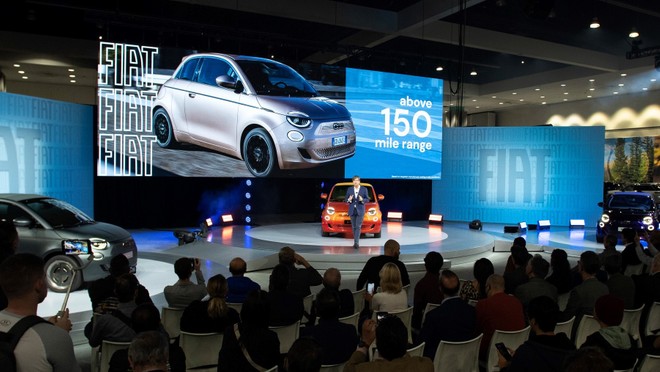 At the same time as the announcement of the return of the electric 500 to the American market, the car manufacturer also brought 3 special one-offsbased on this car that we already had; seen at the time of the presentation of this battery model a couple of years ago. These are unique models signed by Giorgio Armani, Kartell and Bvlgari.
The first one-off, 500 by Giorgio Armani, is characterized by the presence of the grey/green Armani "silk effect" colourway. In addition, the matte paint used for the exterior is; an innovative and ecological product; UV light activated clear top coat reduces air pollutants and bacteria. There are also "GA" on the alloy wheels and on the soft top. Inside the passenger compartment, on the other hand, the seats are upholstered in full-grain natural leather of certified origin and controlled Poltrona Frau manufacturing in the "greyge" color, with micro chevron wool plating, embellished with details taken from the manufacturing handcrafted high-end leather goods.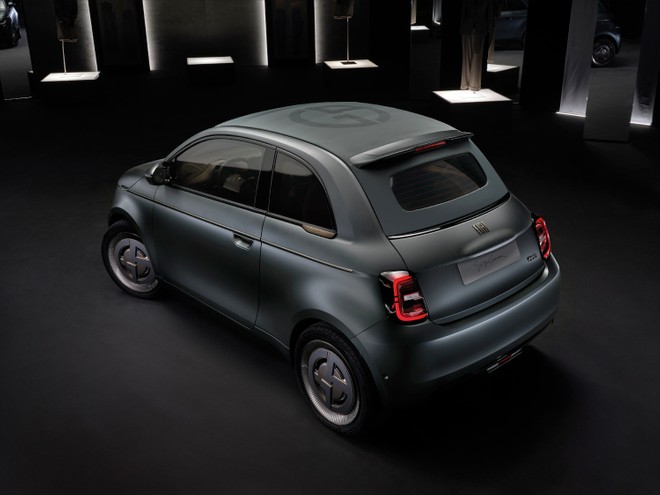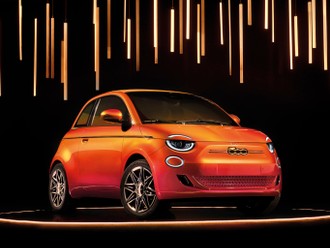 Then we have the 500 by Kartell which can be recognized by the special Kartell blue color derived from Yves Klein blue. The components made of end-of-life recycled polycarbonate from the headlamp reflectors stand out, such as the front grille, the rims and the mirror caps. Speaking of the interior, we find upholstery obtained from recycled polypropylene and recycled polyester fabrics.
Finally, the 500 "NEVER TOO" by Bvlgari features a particular color inspired by Roman sunsets. The hoops feature a specific star-shaped design, the historic symbol of the Bvlgari maison, and are lacquered black with gold trim. The seats are in leather with "Diva" pattern embroidery, golden details and scarf inserts.
VIDEO
A computer inside a smartphone? Motorola Moto G100, buy it at the best price from eBay for 377 euros.