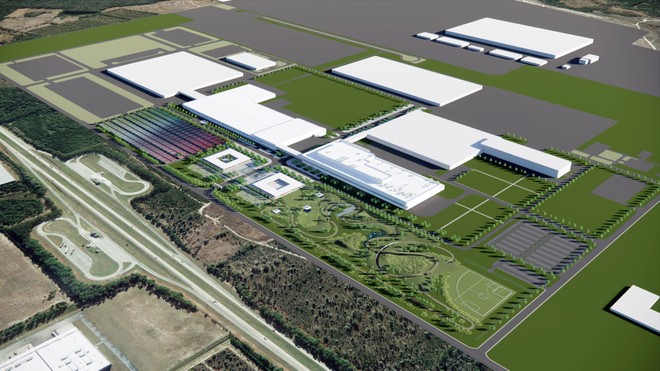 Hyundai Group's growth plan in electricity also goes for the United States . In fact, the Korean company has inaugurated the construction site of the new production plant Hyundai Motor Group Metaplant America at the Bryan County Mega-Site (Georgia). Within this site, electric vehicles under the Hyundai, Genesis and Kia brands will be produced in addition to batteries. The beginning of commercial production is planned for the half & agrave; of 2025.
The new factory will have; also a positive impact for the local economy as dar & agrave; I employ about 8,100 people . For this project, $ 5.54 billion will be invested. A part of this figure will be; paid by some partners of the Korean Group.
Hyundai and the people of Georgia share many qualities: respect for history, ingenuity, creativity; and the determination to make the world better for the next generations. Today our electric vehicles are recognized at the top of the market and, thanks to this partnership, we are determined to become global leaders in the fields of electrification, safety, quality & agrave; and sustainability. With Hyundai Motor Group Metaplant America, we will continue our transformation from a simple car manufacturer to a provider of mobility solutions. world leader.
300 THOUSAND ELECTRIC CARS PER YEAR
For this new factory, the Hyundai Group will use all the most advanced technologies. The Georgia plant will become an intelligent production plant: all production, order collection, procurement, logistics and production processes will be optimized using data and artificial intelligence.
Furthermore, with a view to sustainability, the plant will rely on its trust. mainly to renewable energy sources and will use emission reduction technologies to meet RE100 requirements. Once fully operational, this factory will produce 300,000 electric cars every year . For the moment we do not yet know which models will be produced within the new plant although they should always be based on the E-GMP platform. Hyundai has only pointed out that it will be; possible, at the beginning, to manage 5 different models inside the factory.
This new production site will be; very important for the growth strategy of the Korean Group in the electricity sector. The goal is to sell 3.23 million fully electric vehicles per year by 2030. With the additional capacity; manufacturer of electric vehicles and batteries in the United States, the Group intends to maintain its position among the top three electric vehicle manufacturers in the United States.
HYUNDAI ONLINE CONFIGURATOR The best Apple Smartphone? Apple iPhone 12, buy it at the best price from eBay at 559 euros .