Under the title "Options to Optimize Gaming Performance in Windows 11", Microsoft has now published a guide intended to help gamers optimize the performance of their systems with Windows 11 in games. The security functions of the operating system are particularly affected by the intervention.
Security functions can slow down game(s)
After gamers in particular complained about a loss of performance under Windows 11 in a direct comparison with Windows 10 and addressed criticism of Microsoft, the company has now reacted and presented instructions on how the performance of the operating system can be optimized for games in just a few steps and the fix performance issues.
As part of ongoing testing and user feedback, Microsoft has determined that in some scenarios and some gaming device system configurations, there may be a performance degradation when Memory Integrity and VMP are enabled.

Microsoft
In order to get the maximum gaming performance under Windows 11, it may be necessary to disable the "Memory Integrity" security feature found under core isolation and the "Virtual Machine Platform ("VMP")".
Windows Security → Device Security → Core Isolation Details:

Memory Integrity = Disable

Control Panel → Programs and Features → Enable or disable Windows features:

Virtual machine platform = Disable
Workaround should only be used temporarily
According to Microsoft, both functions, which are active ex works, should be reactivated after playing for security reasons.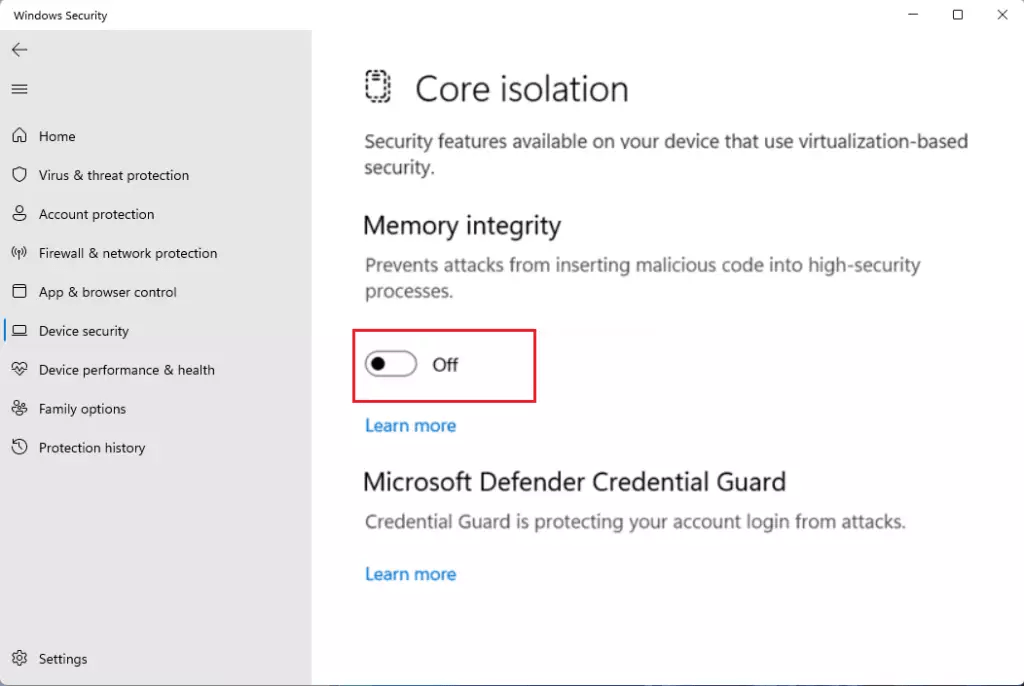 In particular the memory integrity, which is protected with the help of Hypervisor-protected code integrity (" HVCI") is intended to ensure that malicious software code cannot be smuggled into high-security processes, should under normal circumstances be reactivated as soon as possible.
For gamers more of a theoretical nature
Neither VBS nor the HVCI, which is only optional anyway, have to be used by private end users for operation. Nonetheless, analyzing the impact on performance is interesting. The editors compared Windows 11 with HVCI and Windows 10 in September last year.