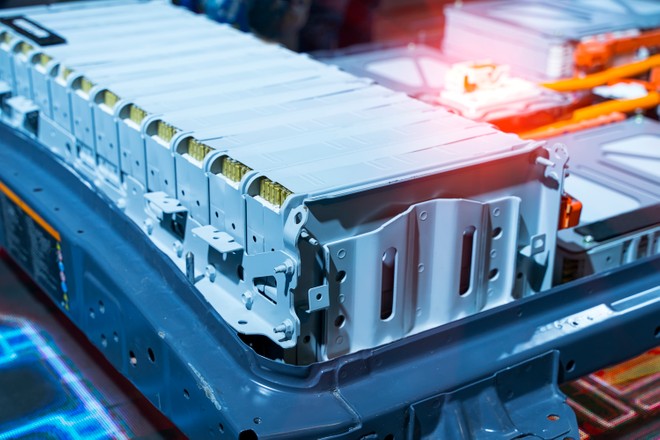 With the growth of the electrified car market (electric, plug-in and hybrid), the demand for batteries continues to increase. Companies operating in this sector are investing a lot of resources to increase the production of accumulators. In this regard, in recent months we have spoken several times about the growth plans of these companies. which also include the opening of new factories. Where is the battery market ?
The company & agrave; of market research SNE Research has published the usual monthly report in which it took a picture of this market in the August 2022 . Report that highlights how CATL continues to dominate the battery sector, with BYD again in second position. Then follow LG Energy Solution and Panasonic.
THE DATA OF AUGUST 2022
Let's see more; data for August 2022 closely. Overall, global battery sales increased to 45.7 GWh , equal to an increase of 90.3% compared to the same period of 2021. In the first place of this ranking we find, as anticipated at the beginning, CATL with 18 GWh, with a growth of 128.6% on 2021 (39 , 3% market share). Much more detached BYD with 6.5 GWh and a growth of 158.7%. Third step of the podium for LG Energy Solution with 5 GWh and a growth of 16.1%. Fourth Panasonic with 3.1 GWh and + 7.7%.
CATL: 18 GWh (39.3%)
BYD: 6.5 GWh (14 , 3%)
LG Energy Solution: 5 GWh (11%)
Panasonic: 3.1 GWh (6.8%)
SK Innovation: 2.2 GWh (4.9%)
Samsung SDI: 2.1 GWh (4.5%)
CALB: 1.9 GWh (4.2%)
Gotion High Tech: 1.4 GWh (3%)
Sunwoda: 0.9 GWh (1.9%)
SVOLT: 0.6 GWh (1.3%)
Others : 4.1 GWh (8.9%)
Looking at the first 8 months of the year , CATL obviously continues to dominate the ranking of battery manufacturers with 102.2 GWh equal to a growth of 114.7% (35.5% market share). Second place, however, for LG Energy Solution. Followed by BYD and Panasonic. Overall, from January to August 2022, global battery sales stood at 287.6 GWh equal to a growth of 78.7% over 2021 .
CATL : 102.2 GWh (35.5%)
LG Energy Solution: 39.4 GWh (13.7%)
BYD: 36.5 GWh (12.7% )
Panasonic: 24 GWh (8.3%)
SK Innovation: 18.4 GWh (6.4%)
Samsung SDI: 14, 2 GWh (4.9%)
CALB: 11.6 GWh (4%)
Gotion Hich Tech: 8.4 GWh (2.9%)
Sunwoda: 4.9 GWh (1.7%)
SVOLT: 3.9 GWh (1.3%)
Others: 24.3 GWH (8, 4%)
From these numbers it emerges that Asia and, in particular, China, dominates the battery market. However, with the US Inflation Reduction Act, things could change with battery makers being " pushed '' to build manufacturing plants in North America.
A Computer in a Smartphone? Motorola Moto G100, buy it at the best price from eBay at 380 euros .