Asus, ASRock and MSI now have the AM5 mid-range for the new Zen 4 RDNA 2 CPUs of the AMD Ryzen 7000 series with their B650(E) mainboards (test) heralded, which should be located below the boards already presented with the AMD X670 and AMD X670E high-end controller hubs (PCH) and should be significantly cheaper.
Below the high-priced X670(E) mainboards with dual chipsets ("Promontory 21"), whose entry into the AM5 platform is currently marked by the ASRock X670E PG Lightning from 320 euros, AMD's mainboard partners are now positioning their mainboards with the slimmed-down B650 – and B650E chipsets.
Asus presents ROG, TUF and ProArt
In its B650 motherboard guide, Asus presented a total of nine AM5 motherboards with an LGA 1718 socket from the ROG Strix, TUF Gaming and ProArt series, three of which are based on the B650E and six on the B650 chipset.
< ul class="text-ul text-width">
Asus ROG Strix B650E-E Gaming WiFi
Asus ROG Strix B650E-F Gaming WiFi
Asus ROG Strix B650E- I Gaming WiFi
Asus ROG Strix B650-A Gaming WiFi
Asus TUF Gaming B650M-Plus WiFi
Asus TUF Gaming B650-Plus WiFi
Asus TUF Gaming B650M-Plus
Asus TUF Gaming B650-Plus
Asus ProArt B650-Creator
For some of the B650(E) mainboards presented, the corresponding official image material is already available in the form of product photos.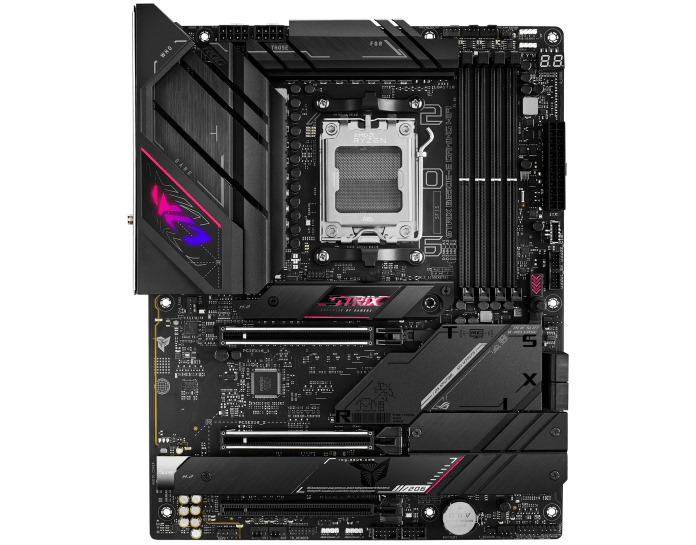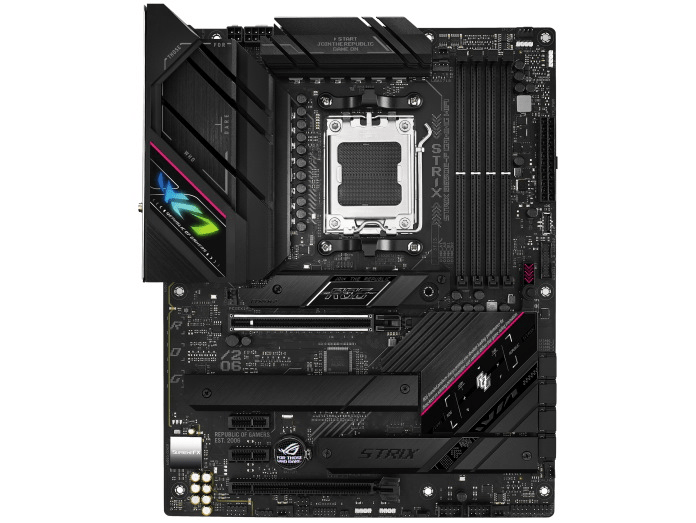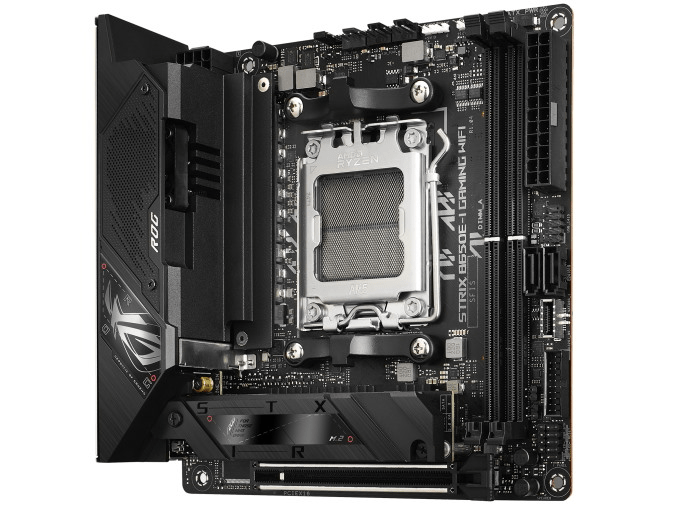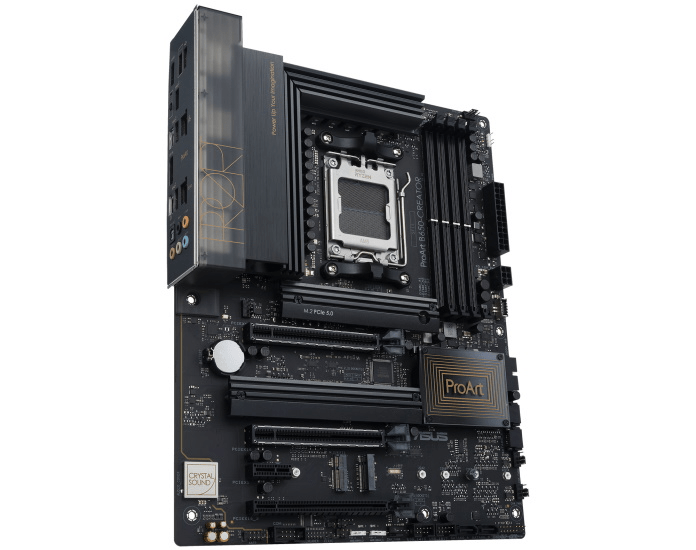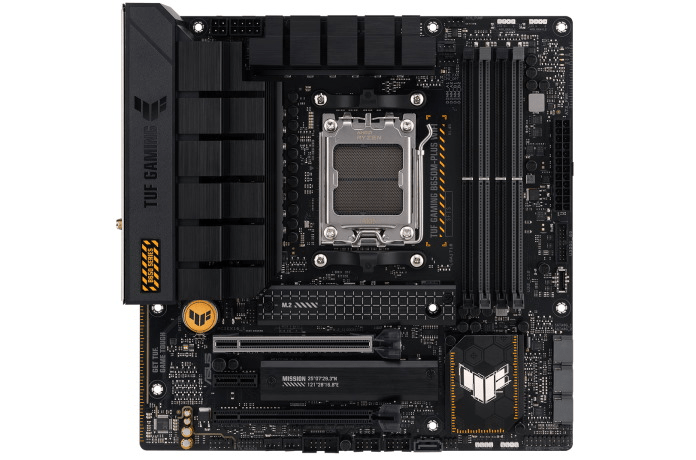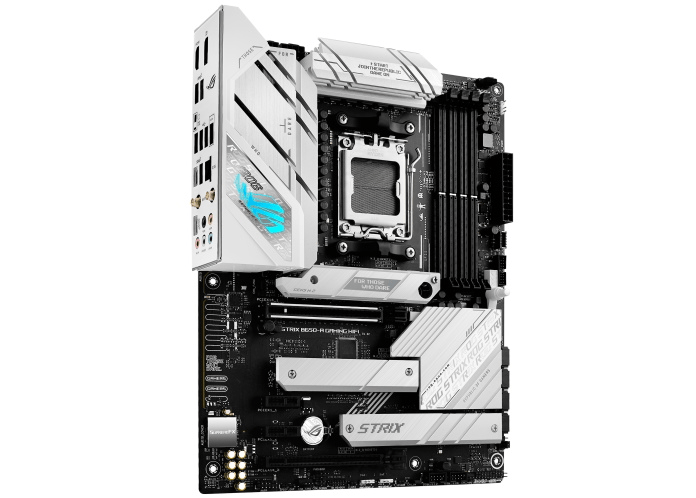 The spearhead The ROG Strix B650E-E Gaming WiFi represents the mid-range Asus AM5, which is ahead of the ROG Strix B650E-F Gaming and the Mini-ITX flagship ROG Strix B650E-I Gaming WiFi.
While the models with the B650E chipset offer a connection via PCIe 5.0 x16 or PCIe 5.0 x4 for both graphics cards and SSDs, the B650 mainboards have to use PCIe 4.0 x4 for the GPU.
The TUF Gaming series also has to make do with a Realtek ALC 1200A or the Realtek ALC897 for the sound output, while the models from the ROG Strix series offer a new Realtek ALC4080 and an additional Savitech SV3H712 AMP DAC.
The connectivity of the ROG mainboards is realized with WIFI 6E and 2.5 Gb/s LAN, whereas the TUF boards still have to be content with WIFI 6. Numerous RGB headers for Asus Aura RGB are now mandatory on all motherboards.
ASRock introduces Taichi, Steel Legend and PG
ASRock has also presented a total of six new motherboards, four of which are based on the B650E and two on the regular B650 chipset without PCIe 5.0 for SSDs. The top model marks the ASRock B650E Taichi with a potent voltage modulation and 24 + 2 + 1 phases.
ASRock B650E Taichi
ASRock B650E PG-ITX WiFi
ASRock B650E Steel Legend WiFi
ASRock B650E PG Reptide WiFi
ASRock B650 PG Lightning
ASRock B650 Pro RS
The VideoCardz website has also revealed the first specifications of ASRock's B650(E) portfolio.
Also at ASRock comes with extensive RGB lighting using Polychrome SYNC and support for the AMD EXPO RAM OC profiles.
MAG-, MPG and Pro Series by MSI
As the third manufacturer in the group, MSI has presented a total of seven new AM5 mainboards, all of which do not use the B650E chipset. The MPG series, consisting of the two models Carbon and Edge, offer PCI Express 5.0 x4 for fast connection of M.2 SSDs.
MSI Pro B650-P WIFI
MSI Pro B650M-A WIFI
MSI MPG B650 Edge WIFI
MSI MPG B650I Edge WIFI
MSI MPG B650 Carbon WIFI
MSI MAG B650 Tomahawk WIFI
MSI MAG B650M Mortar WIFI
A powerful power supply with up to 16 + 2 + 1 phases, LAN with 2.5 Gb/s, Wi-Fi 6E and Bluetooth 5.2 as well as USB-C 3.2 Gen 2×2 with 20 Gbps are offered, whereby the specifications for the individual Mainboards not yet available.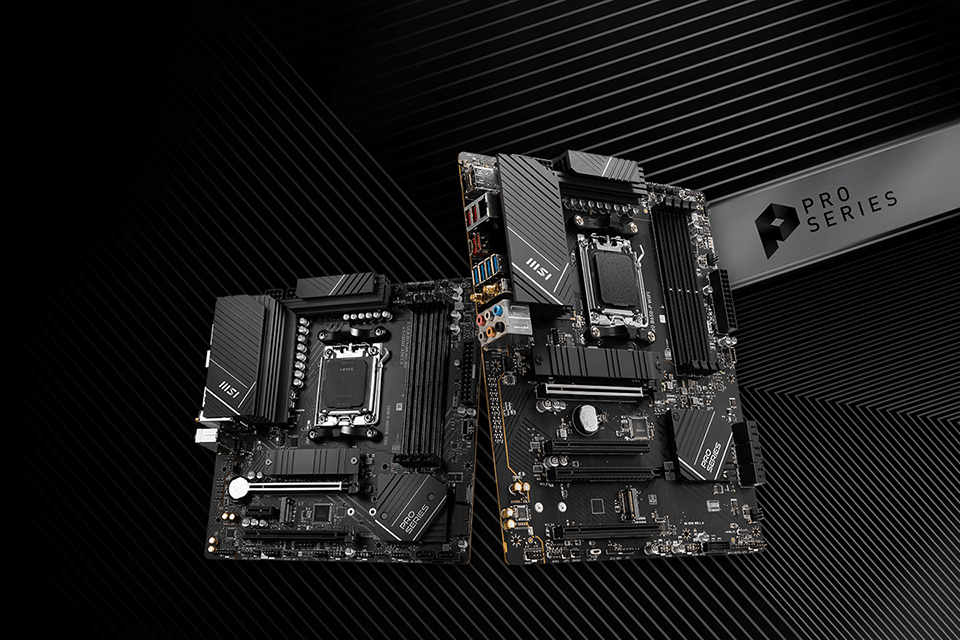 Asus, ASRock and MSI publish the respective product pages and the official specifications, the editors will this message update accordingly.