For the first time, the Augsburg-based Linux distributor Tuxedo Computers is releasing its own computer systems, such as the Tuxedo Pulse 15 – Gen2 with AMD Lucienne or the InfinityBook S 17 Gen6 with Intel Tiger Lake-H its a derivative of Ubuntu Linux 22.04 LTS ("Jammy Jellyfish") definition for everyone.
Based on the current release of the Linux distribution Ubuntu from Canonical, which is also easily accessible and easy to administer for beginners, the three main components of the operating system with Linux 5.15 LTS, Gnome 42 and long-term support until 2027 are already fixed, but the new one Tuxedo OS 1, which is publicly available for download as a system image (ISO) for the first time ever, clearly wants to be more than just "the next Ubuntu distribution".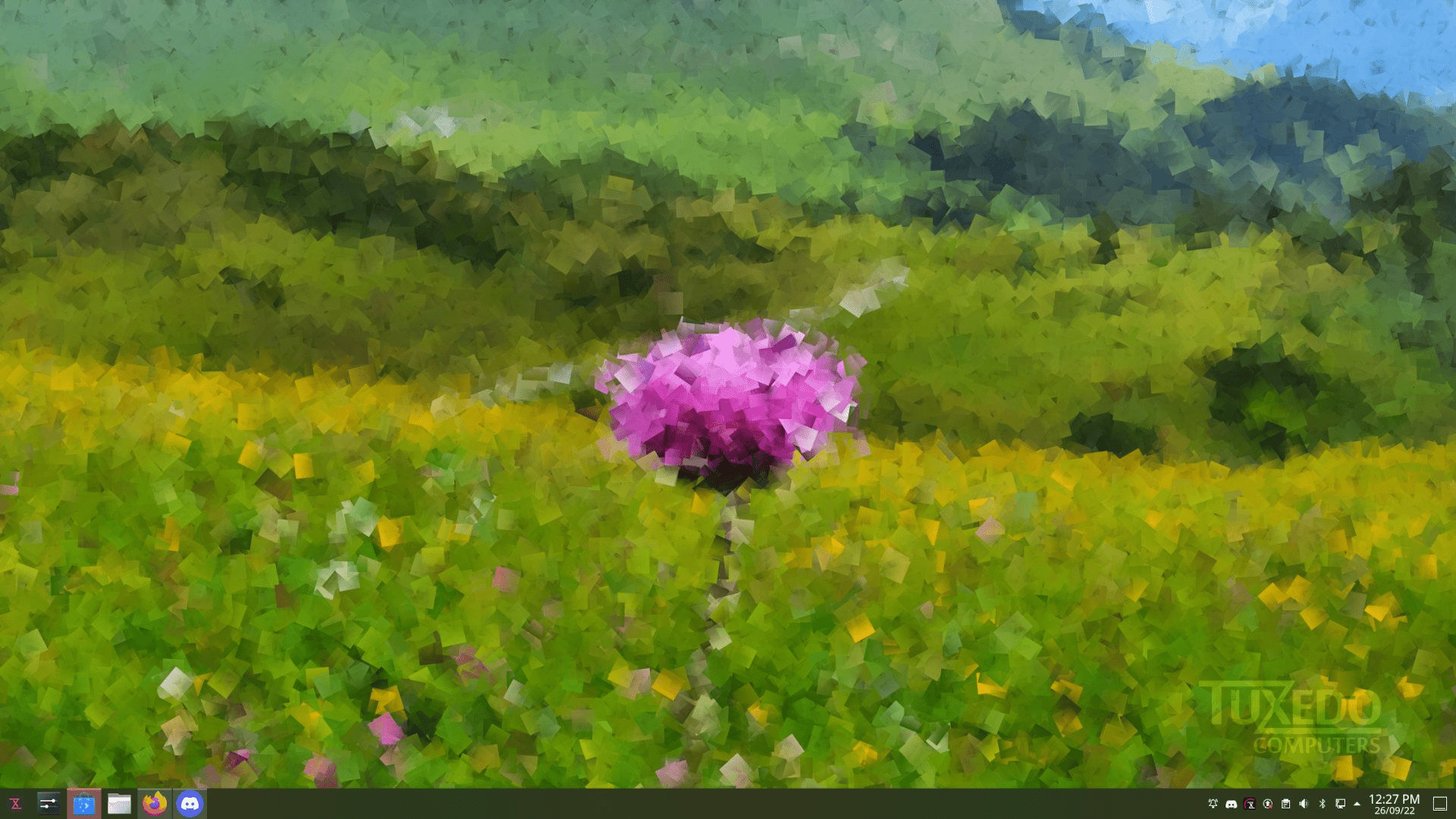 Based on the modern and adaptable Linux desktop KDE Plasma 5.24 LTS, also equipped with long-term support, Tuxedo Computers GmbH has implemented its very own vision of an Ubuntu derivative.
Tuxedo OS 1 in detail
Tuxedo OS 1 is based on Ubuntu and KDE Plasma and attaches particular importance to broad Linux compatibility on the part of the Hardware and software.
Graphic drivers for AMD, Intel and Nvidia< /h2>
Tuxedo OS 1 comes with both free and proprietary drivers so that desktops and notebooks are ready for use "out of the box", regardless of the CPU and GPU basis are.
In addition to the free graphics drivers from AMD and Intel, the proprietary GeForce driver from Nvidia is also used, assuming you have a suitable graphics card Player is taken care of
The open source game manager Lutris and the Heroic Games Launcher, which is compatible with GOG and the Epic Games Store, are available for gamers in the repositories, and current applications are also available. To ensure improved compatibility between Linux, Windows and macOS, Tuxedo OS also implements several services as a Progressive Web App (PWA).

Popular services such as Google Drive, Microsoft Teams, Zoom and Spotify are also available to the user, which require an Internet connection anyway and should also offer the corresponding functionality as a web app.
Tuxedo OS does not use Snap
Unlike Ubuntu, Tuxedo does not rely on Snap, a software distribution system and package management for Linux developed by Canonical , but on the Debian Package Manager and Debian Packages (.deb). The Mozilla Firefox and Chromium browsers, for example, are also available. Twitch, Netflix, Disney+ and Amazon Prime can be used if desired.
The official Tuxedo manifest OS 1 lists all pre-installed applications and packages. The official website of Tuxedo OS now also serves as a contact point for users of "non-Tuxedo hardware".