No more Apple SIM
Apple started in 2014 with the Apple SIM. This was a physical SIM card that you could pick up at the Apple Store to activate a data plan on your iPad. It worked with several mobile carriers worldwide. In later models, the Apple SIM was built in as standard, until it was replaced by the modern contemporary eSIM. The Apple SIM was available for the iPad Air 2, the iPad mini 3 and 4, the iPad 5 and 6, and the first-generation 12.9-inch iPad Pro. Later iPad Pros got a built-in Apple SIM.
The Cellular models of the aforementioned iPads still had a physical SIM card slot. If you are still using one of the iPad models mentioned, you can contact your mobile provider to take out a data plan. You then put the corresponding SIM card in the iPad. Unfortunately, these models don't support eSIM yet, so you'll have to go to a local provider instead of international providers like Gigsky.
An Apple support document reads:
As of October 1, 2022, Apple SIM technology will no longer be available for activating new cellular data plans on iPad. Contact your carrier for more information about activating a cellular data plan on the iPad.
Well, we've already done that for you.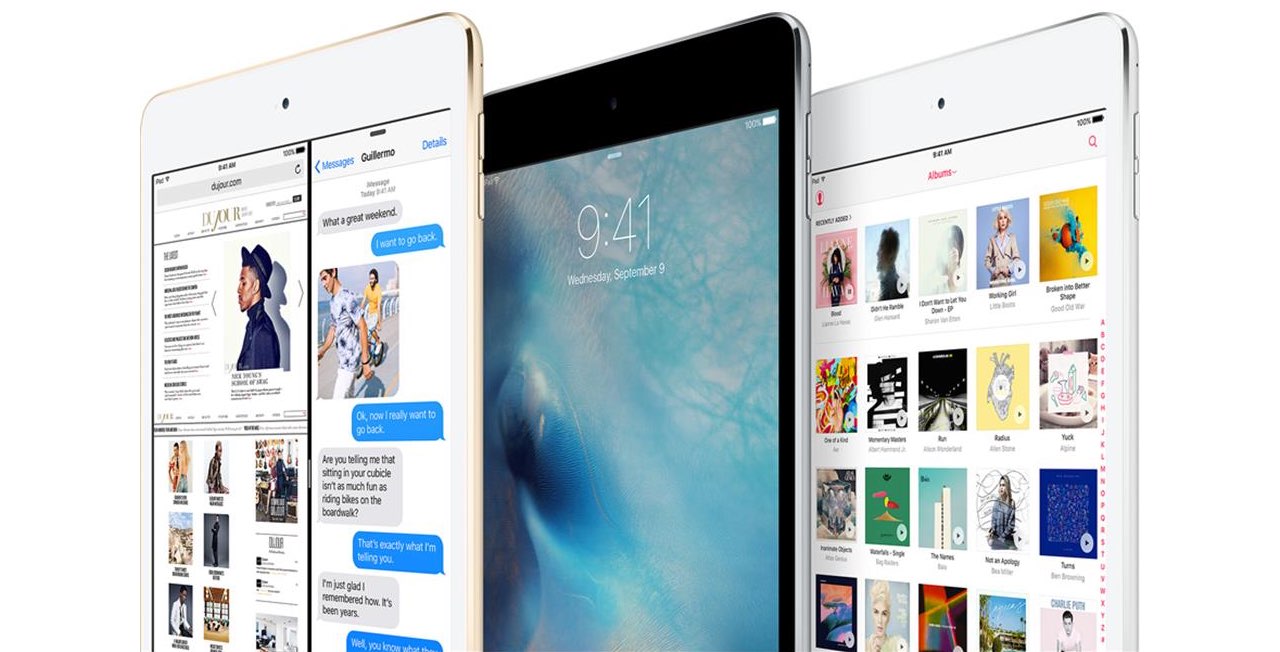 iPad subscriptions
Most Dutch providers still offer data plans for tablets and laptops. For example, at T-Mobile you can choose from SIM only for 1, 5 or an unlimited number of gigabytes, which can be taken out for 1 or 2 years and can be used in both the Netherlands and the EU. The price is on the high side, so you might want to take a look at T-Mobile's cheaper brands Tele2 and Ben:
1 GB: €12.50 per month

1 GB: €12.50 per month

li>

5 GB: €17.50 per month
Unlimited €35,- per month

iPad subscriptions with Vodafone

At Vodafone you can choose from three data bundles of 1, 5 or 15 GB respectively. You also pay a decent price for this:

Basic: 1 GB for €10,-
Standard: 5 GB For €20,-
Extra: 15 GB for €30,-

iPad subscriptions with KPN

For the sake of completeness, we also have a look at KPN, although this provider is rarely the cheapest. The price remains the same if you sign a 1-year contract and becomes €1 month more expensive if you choose monthly terminable:

1 GB: €10,- per month< /li>
10 GB: €25,- per month

It seems that the bundles with all major providers have stood still in time: you get relatively little GB's and has to pay a hefty price. You're probably better off getting a slightly larger iPhone data bundle and then sharing the data with your iPad via Personal Hotspot (and yes, you can). You could also look at budget providers for a cheap subscription 'include it'. Examples are Simpel, Simyo, Budget Mobiel and Hollandsnieuwe.