The Cratus show case should look dynamic. For this purpose, it is leaned forward and stands "at an angle". Components are therefore also installed at an angle. The new model is thus in the tradition of older design pieces such as the Conquer 2, but appears less martial.
In this case, Cougar is heading more towards an industrial look that supported by a tubular steel frame. The frame is clad with four glass panels, with a curved element being used on the front under the RGB light strip. A carrying handle should keep the case mobile despite a volume of a good 114 liters.
In general, cougar builds large. The Cratus has space for E-ATX mainboards, 190 millimeter high coolers and 460 millimeter long graphics cards. Restrictions therefore only arise in theory, no component available in the consumer sector even comes close to these limits. Hard drives are mounted on the back of the mainboard tray. There are three holders for 2.5″ data carriers, two more drives can be hidden under a panel at 3.5/2.5″ installation positions. There is a clearance of 45 millimeters to the side panel, which should simplify cable management.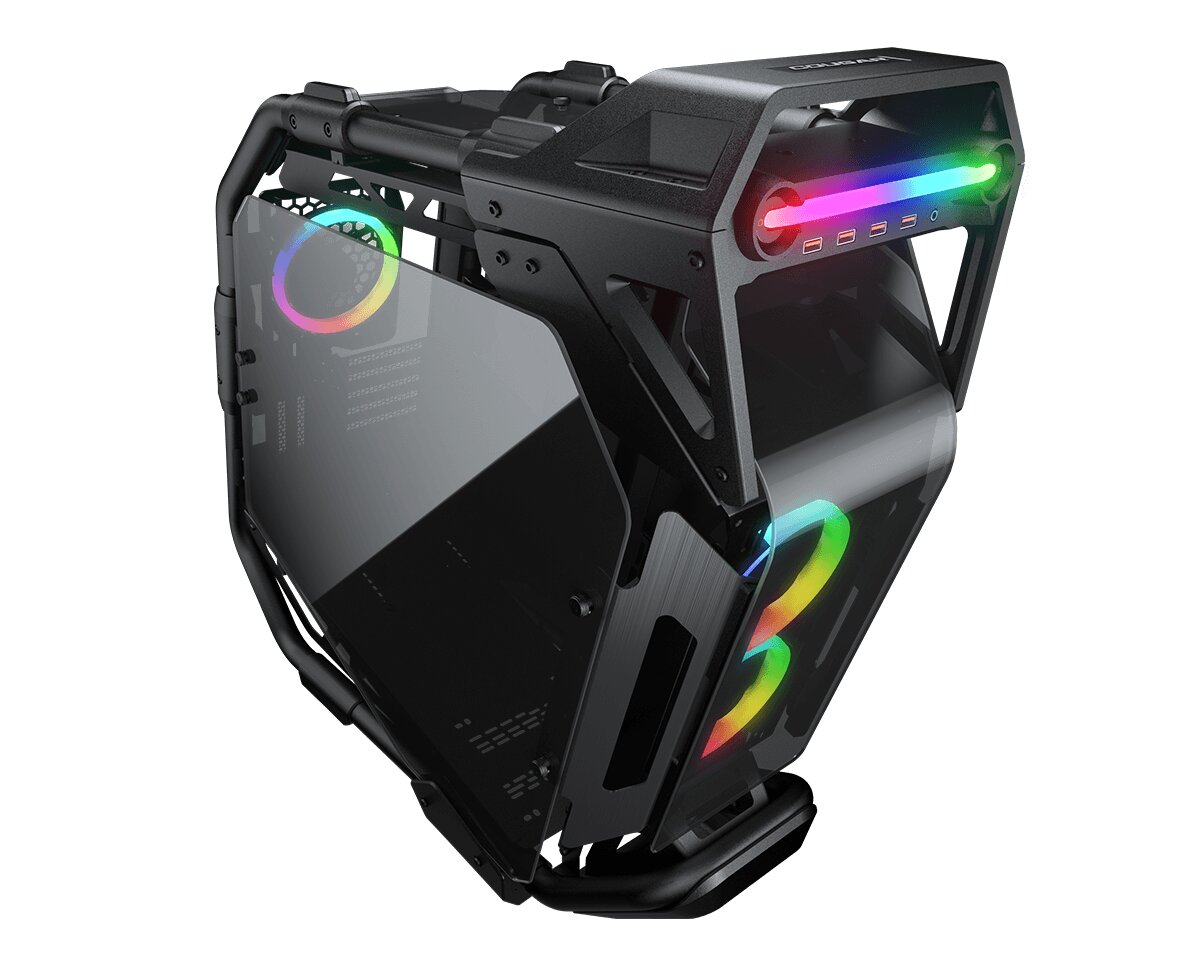 Image 1 of 9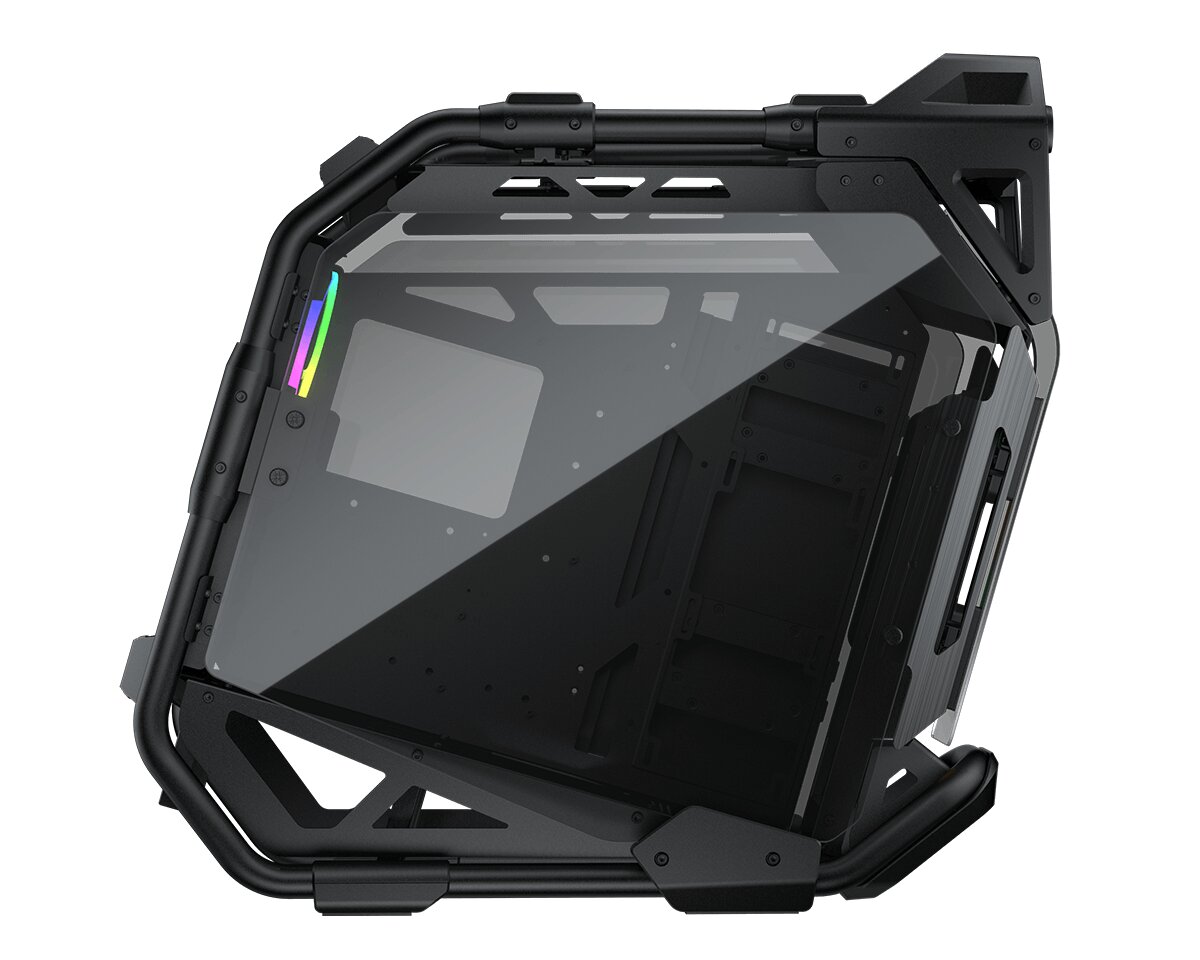 Restrictions only apply to the power supply, which takes up space under the mainboard. Since the main board is inserted at an angle, the power supply must not be longer than 180 millimeters. In the high-end range with large wattages, not every product clears this hurdle.
The Cratus has three 120 mm fans with RGB LEDs for cooling. Color and speed can be controlled via a pre-installed controller for up to six fans and lamps each. Additional fans or radiators up to a format of 360 mm fit under the cover and in front of the mainboard. If the second position is occupied, the graphics card has to be shorter; it must then measure no longer than 325 millimeters.
Cogar has not yet given any information on the availability and price of the Cratus. In view of the older show cases and the complex construction, however, a cost point in the region of at least 300 euros must be expected.
Cougar Cratus Mainboard format: E-ATX, ATX, Micro-ATX Chassis (L × W × H): 635 × 283 × 636 mm (114.29 liters)
Side window material: steel, glass Net weight : ? I/O ports/Miscellaneous: 1 × USB 3.1 (USB 3.2 Gen 2) Type C, 4 × USB 3.0 (USB 3.2 Gen 1), HD audio, RGB control, lighting Slots: 2 × 3.5″/2.5″ (internal)
3 × 2.5" (internal) expansion slots: 7 fans: front: 2 × 140/120 mm (2 × 120 mm included)
rear: 1 × 120 mm (1 × 120 mm included)
cover: 2 × 140 mm or 3 × 120 mm (optional)
Right side panel: 3 × 120 mm (optional) Dust filter: – Compatibility: CPU cooler: 190 mm
GPU: 325 mm – 460 mm
Power supply unit: 180 mm Price: –