TSMC is not yet delivering any products based on the N3, but the next big step is just around the corner: N2 production with new GAA transistors. This requires new fabs. Pilot production will start at Fab 20 in Hsinchu, but TSMC is planning a large complex in Taichung in the future.
For almost a year now, the mills have been grinding in the background about the location of the new factory. Taichung is not an unknown area for TSMC, the large Fab 15 with its expansion stages can already be found there, as well as a backend complex aka Fab 5, which can be found directly north of Fab 15. According to previous reports, the new factory should be built not far from these facilities, especially in the west there is still enough space.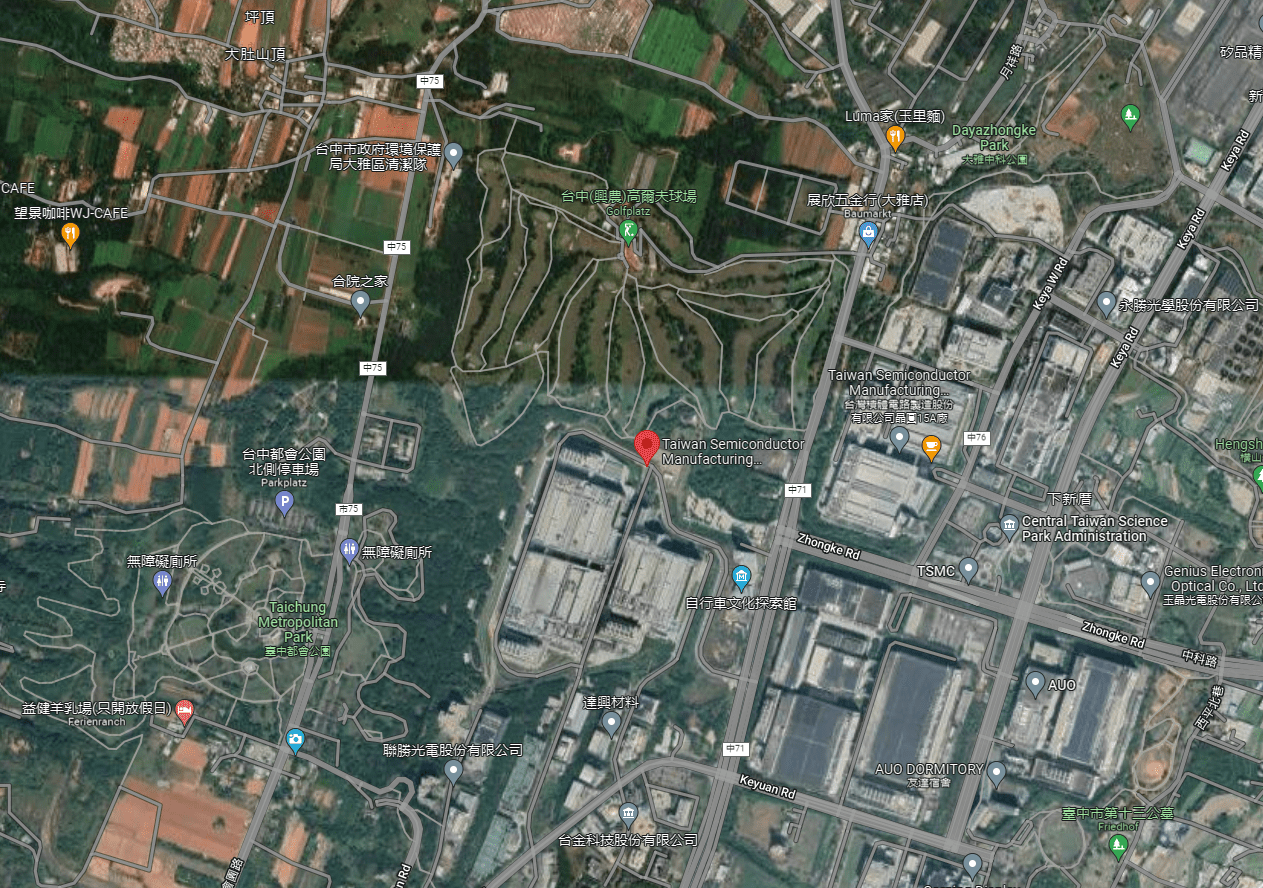 The corresponding land is to be handed over to TSMC by March 2023 at the latest, so that construction can begin as early as May. According to local media reports, however, a first draft was rejected, the local government wanted improvements in many points, including the extremely high water and electricity requirements, but also the overall area. Current photos from Phoenix, where TSMC is currently building its large US complex, reveal how extensive this can be. There is space for a total of six phases, as TSMC calls the respective expansion stages.
Pilot production of N2 in Fab 20
According to previous plans, the foundation stone for N2 production is to be laid in Fab 20 in Hsinchu. This has been under construction since the summer of this year and should be completed in the coming year, when the equipment and preparation for production will begin. Right next door is TSMC's Fab 12, which has recently been assigned more and more research and development – and it is still being expanded. However, there is no longer any space for larger expansions in place of the Fab 20, which is why Taichung came into focus.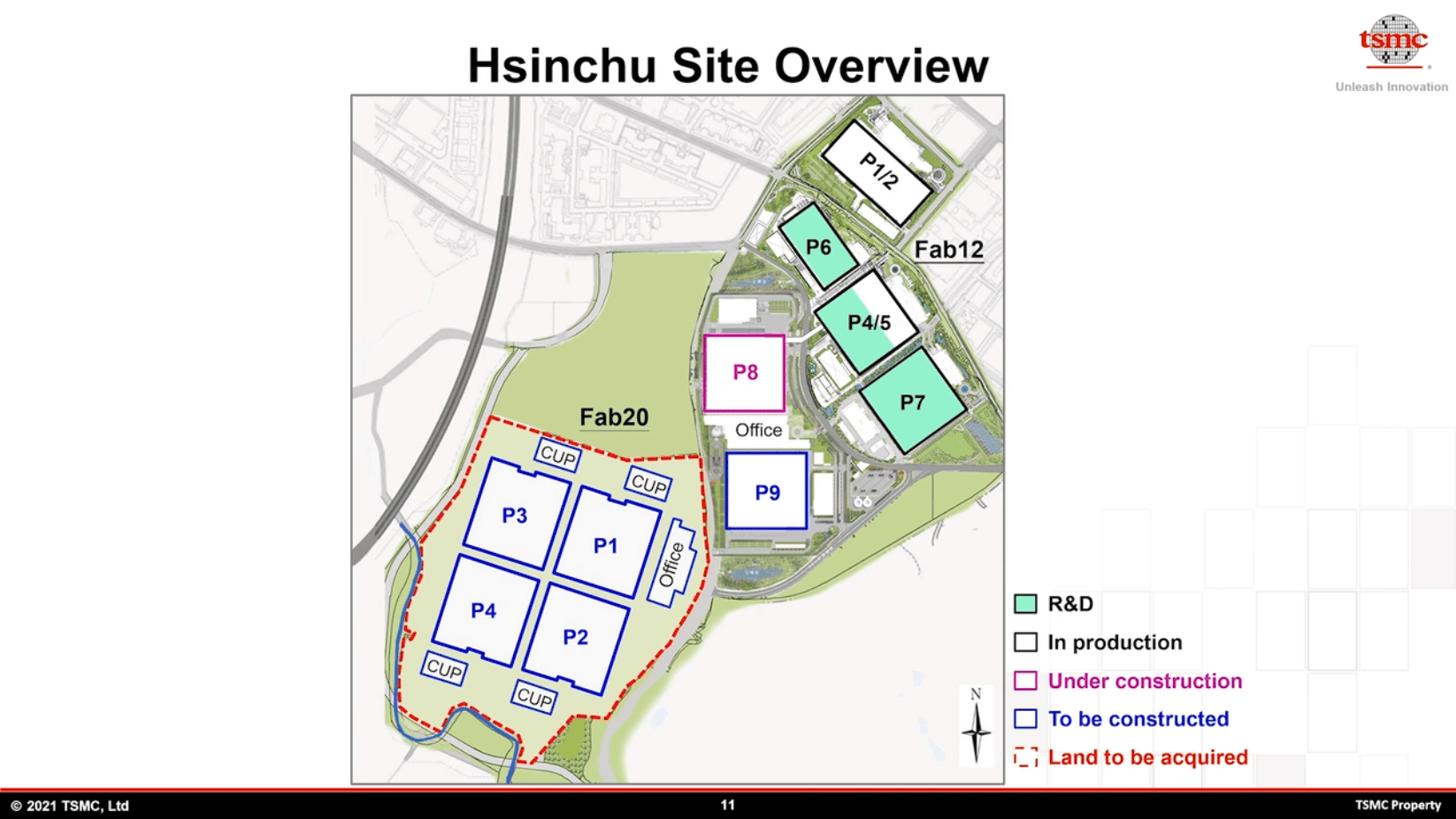 In series N2 chips will not be available before the end of 2024. Recently, various intermediate steps of existing processes have been introduced, which extend their lifetime. Realistically, it will probably be more like 2025 for N2 chips in large numbers – that's when the new facility in Taichung could already help.