A good two weeks before the official market launch of Nvidia Ada Lovelace on October 12 in the form of the GeForce RTX 4090, the first retailers are stocking up on the corresponding manufacturer solutions. The first custom designs of the new spearhead in Nvidia's graphics card portfolio can now be found in stores for 1,999 to 2,549 euros.
The retailer Proshop, a Danish, internationally active online shop based in in Højbjerg near Aarhus, which claims to ship more than a million hardware components a year, was one of the first European retailers to stock up on graphics cards from the GeForce RTX 4000 series.
14 custom designs are already on sale
Proshop, which also runs an office in Germany, currently has 14 custom designs of the GeForce RTX 4090 on offer. The prices are currently between 1,999 and 2,549 euros, while Nvidia is asking 1,949 euros for the FE.
Proshop states that a total of three custom designs from Asus and Gigabyte have already arrived at the central warehouse, and another eleven manufacturer models are currently in the pipeline and should arrive in the next few days. The sales start will officially take place on October 12, as planned by Nvidia.
Already listed in Spain
The much smaller retailer CoolMod from Spain has meanwhile listed a total of 13 custom designs of the GeForce RTX 4090 in its online shop, with prices ranging between 1,959.95 and 2,449.95 euros.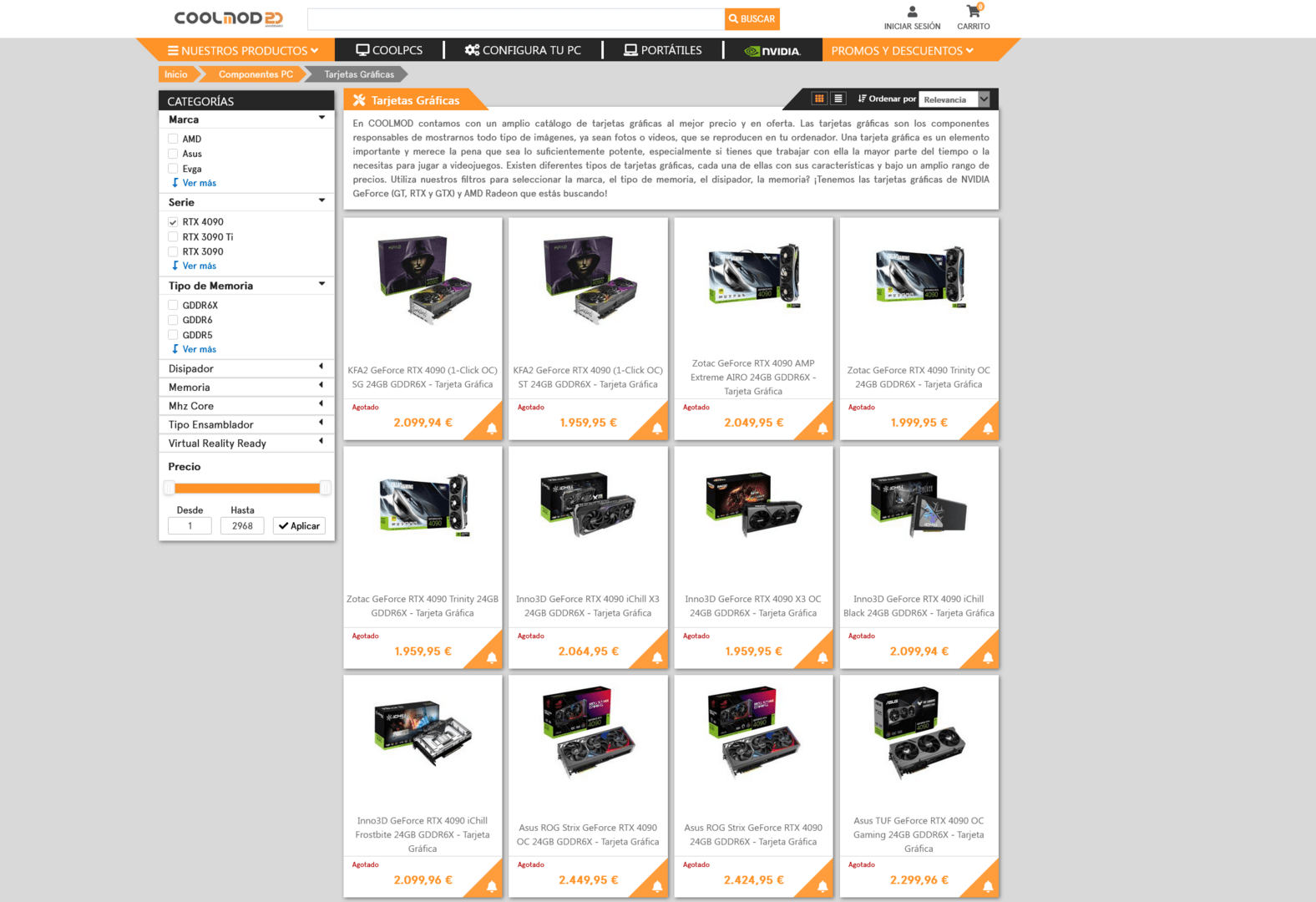 Ada Lovelace starts for 1,099 to 1,949 euros from October, the editors have more content for the new GeForce RTX 4000 series in the delivered in the last few days.
GeForce RTX 4090 and 4080: How does Ada Lovelace's bill go for Nvidia?
Nvidia RTX 6000: First Ada professional solution with more shaders and memory
Nvidia L40: Ada Lovelace also renders in the OVX server for the Omniverse
Ada Lovelace: Nvidia DLSS 3 is said to support up to 4 × deliver more FPS than native