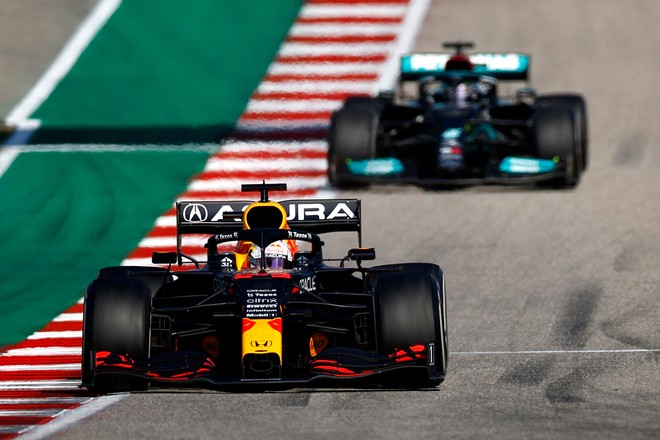 Now is; official, Sky and Formula 1 have found an agreement for the renewal of the exclusive partnership in all countries where Sky & egrave; here I'm. Therefore, in Italy Formula 1 will be & agrave; on Sky for another 5 years, until 2027 . Specifically, all race weekends will be exclusive, from free practice to the Grand Prix, on Sky Sport F1 and streaming on NOW, with a selection of GPs also live on TV8.
GRAND PRIZES IN 4K < p>Sky Sport F1 will continue to be the channel dedicated to F1 in each of the countries where Sky & egrave; present and the GPs can also be followed in 4K . As part of the renewed agreement between Sky and Formula 1, Formula 2, Formula 3 and the Porsche Super Cup will also continue to be broadcast on Sky Sport.
In all countries where Sky & egrave; present, the 2022 season already has; beaten audience records . Relative to Italy, there is was an average audience growth of 20% compared to the 2021 season. In addition, the Saudi Arabian Grand Prix in March is; was the most important GP seen in the history of Italian pay TV, with 1 million 937 thousand average viewers. On Sky and TV8, the Italian Grand Prix of Monza in September is; been seen by 4 million 781 thousand average spectators with a 39.9% share.
Stefano Domenicali , President & amp; Formula 1 CEO, commented:
We are incredibly proud of our long-term partnership with Sky and are pleased to announce that we will continue to work together, with a very important commitment from Sky. From the very beginning of our relationship, we have both been committed to bringing the fun, excitement and stories of Formula 1 to our traditional fans, while engaging a new and larger audience at the same time. diversified. Formula 1 has seen tremendous growth in recent years and I can't think of a better partner to continue reaching our fans with dedicated, expert and in-depth coverage. Sky not only offers fans live coverage, but also a host of behind-the-scenes access and content that brings F1 to life. We are excited about the future of the partnership and the Formula 1 journey.
Stephen van Rooyen , Executive Vice President & amp; CEO, Sky UK & amp; Europe, added:
Every race. Every moment. Every twist. All live exclusively on Sky for years to come! Formula 1 continues to break audience records on Sky, with millions more people; who watch F1 in all countries where Sky & egrave; present, you listen pushed by the presence of fans more & ugrave; young people and women, which is; great for this sport. More & ugrave; from 80 countries will be able to continue to enjoy our top-notch coverage and the complete Sky Sport treatment dedicated to one of the most important sports; exciting in the world.
2023 CALENDAR
We recall the calendar of the next 2023 Formula 1 season in which there will be two Italian stages.
March 5 – GP Bahrain (Sakhir)
19 March – GP of Saudi Arabia (Jeddah)
2 April – GP of Australia (Albert Park)
16 April – GP of China (Shanghai)
April 30 – Azerbaijan GP (Baku)
7 May – GP Miami (Miami)
21 May – GP Emilia-Romagna (Imola)
28 May – GP Monaco (Monte Carlo)
4 June – Spanish GP (Barcelona)
18 June – Canadian GP (Montreal)
2 July – Austrian GP (Spielberg)
9 July – Great Britain GP ( Silverstone)
23 July – Hungarian GP (Hungaroring)
30 July – Belgian GP (Spa-Francorchamps)
27 August – Dutch GP (Zandvoort)
3 September – Italian GP (Monza)
17 September – Singapore GP (Marina Bay)
24 September – Japanese GP (Suzuka)

< li> 8 October – GP Qatar (Losail)

22 October – GP United States (Austin)
29 October – GP Citt & agrave; of Mexico (Mexico City)
5 November – GP San Paolo (Interlagos)
18 November – GP Las Vegas (Las Vegas)
26 November & ndash; GP Abu Dhabi (Yas Marina)
The best Xiaomi for photos without 5G? Redmi Note 10 Pro, buy it at the best price from Amazon Marketplace at 230 euros .