Amazon is introducing a new Fire TV Cube, which is the most powerful Fire TV to date with an HDMI input, Wi-Fi 6E support and Super Resolution technology. A new Alexa Voice Remote Pro with motion-activated backlight and programmable buttons was also announced.
New Fire TV Cube (2022)
Faster hardware for 4K HDR streams
With its new hardware, the new Fire TV Cube is designed to ensure permanently smooth streaming of high-resolution content. Compared to its predecessor, the new generation is said to have a 20 percent more powerful octa-core processor with 2.0 GHz, which should also benefit starting apps. The Fire TV Cube can be controlled hands-free with Alexa and supports 4K Ultra HD, Dolby Vision, HDR and Dolby Atmos audio.
HDMI- Input for other devices
As the first Fire TV streaming media player, the new Fire TV Cube has a built-in HDMI input. This allows users to integrate their home entertainment system with Fire TV by connecting compatible cable or satellite boxes, Blu-ray players or other devices. Live TV, compatible devices, or on-demand streaming can be accessed this way with Alexa Voice Remote or hands-free with Alexa.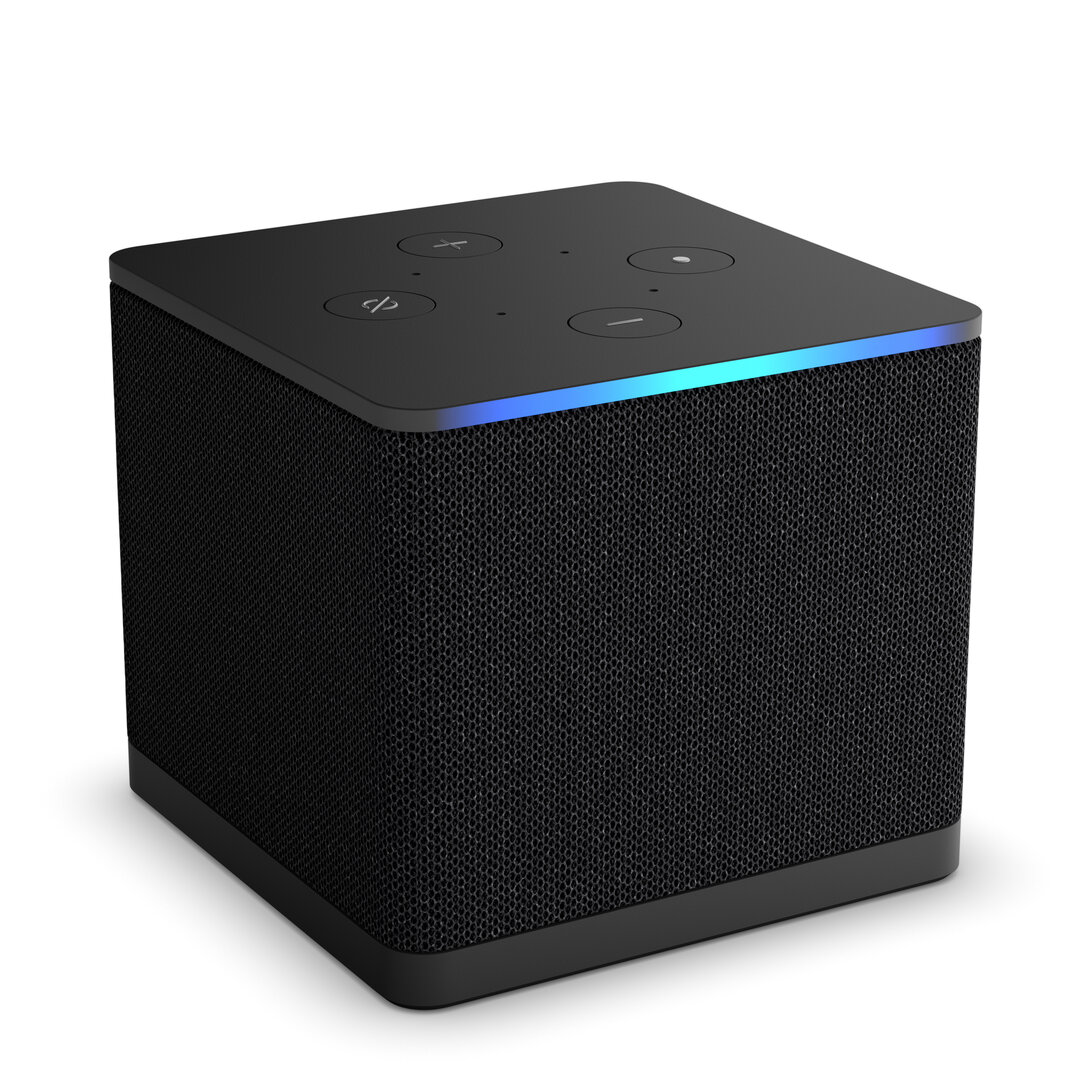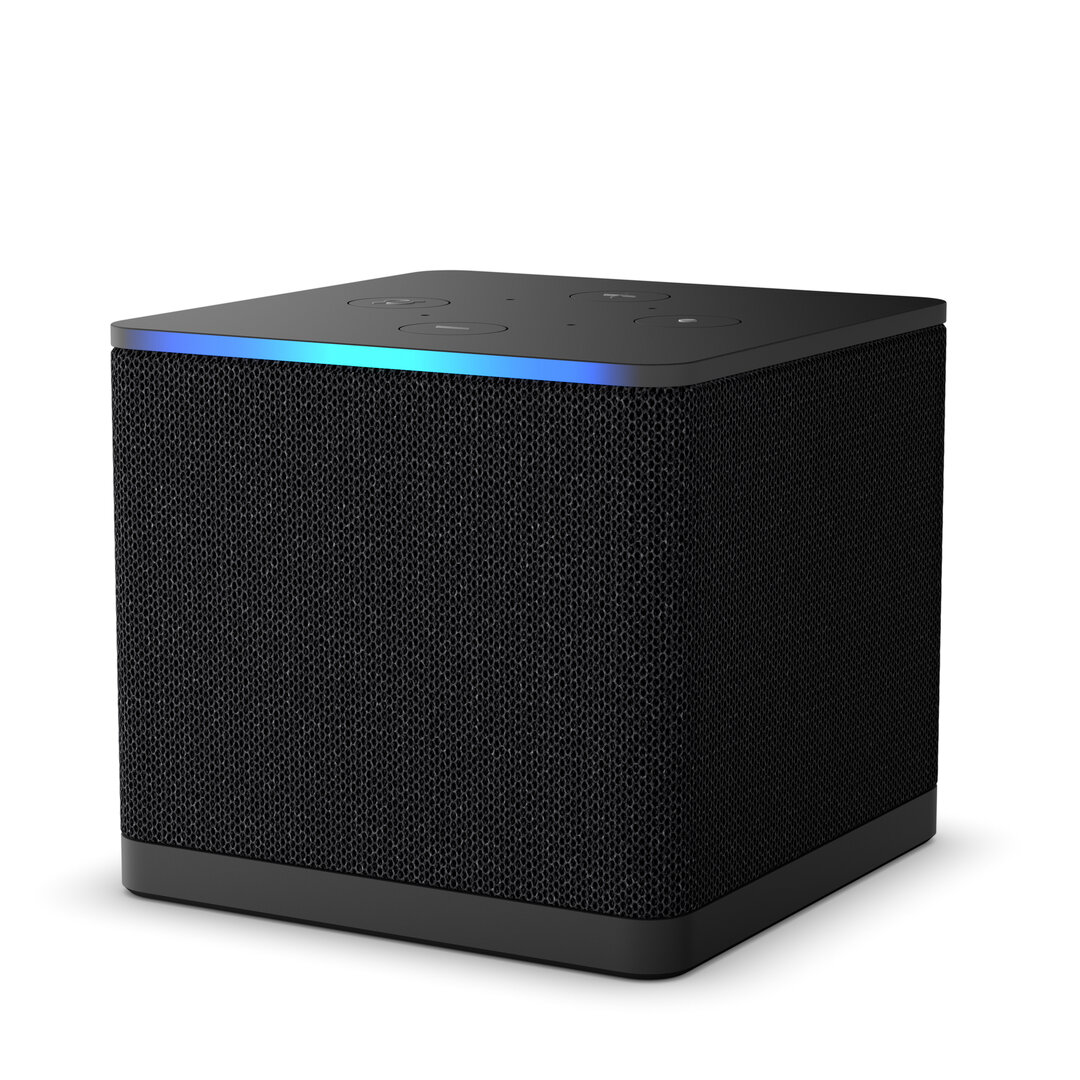 USB connection for a webcam
The Fire TV Cube also has an additional USB port that can be used to connect compatible webcams for video calling with Alexa contacts. Video calls can then also be started on the TV using a voice command to Alexa.
Wi-Fi 6E and Ethernet for the connection
With Wi-Fi 6E, the Fire TV Cube uses the current WLAN standard, but can also be operated wired via Ethernet if desired, for which it also has a network connection. Wi-Fi 6E uses a new frequency range at 6 GHz exclusive to the new standard, resulting in less interference. In order to be able to use Wi-Fi 6E, a router that also supports the standard is required.
HD in 4K: Super Resolution Technology
With the super Resolution technology, the Fire TV Cube can convert HD content to 4K for improved picture quality.
Audio streaming for hearing aids
Fire TV Cube supports audio streaming for hearing aids (ASHA ), allowing users to connect compatible Bluetooth hearing aids directly.
Price and Availability
The new Fire TV Cube can be pre-ordered from today for 159.99 euros*. Deliveries begin at the end of October.
New Alexa Voice Remote Pro
The new Alexa Voice Remote Pro offers new features like the remote Finder for when you misplace your remote, programmable buttons, and motion-activated button backlighting.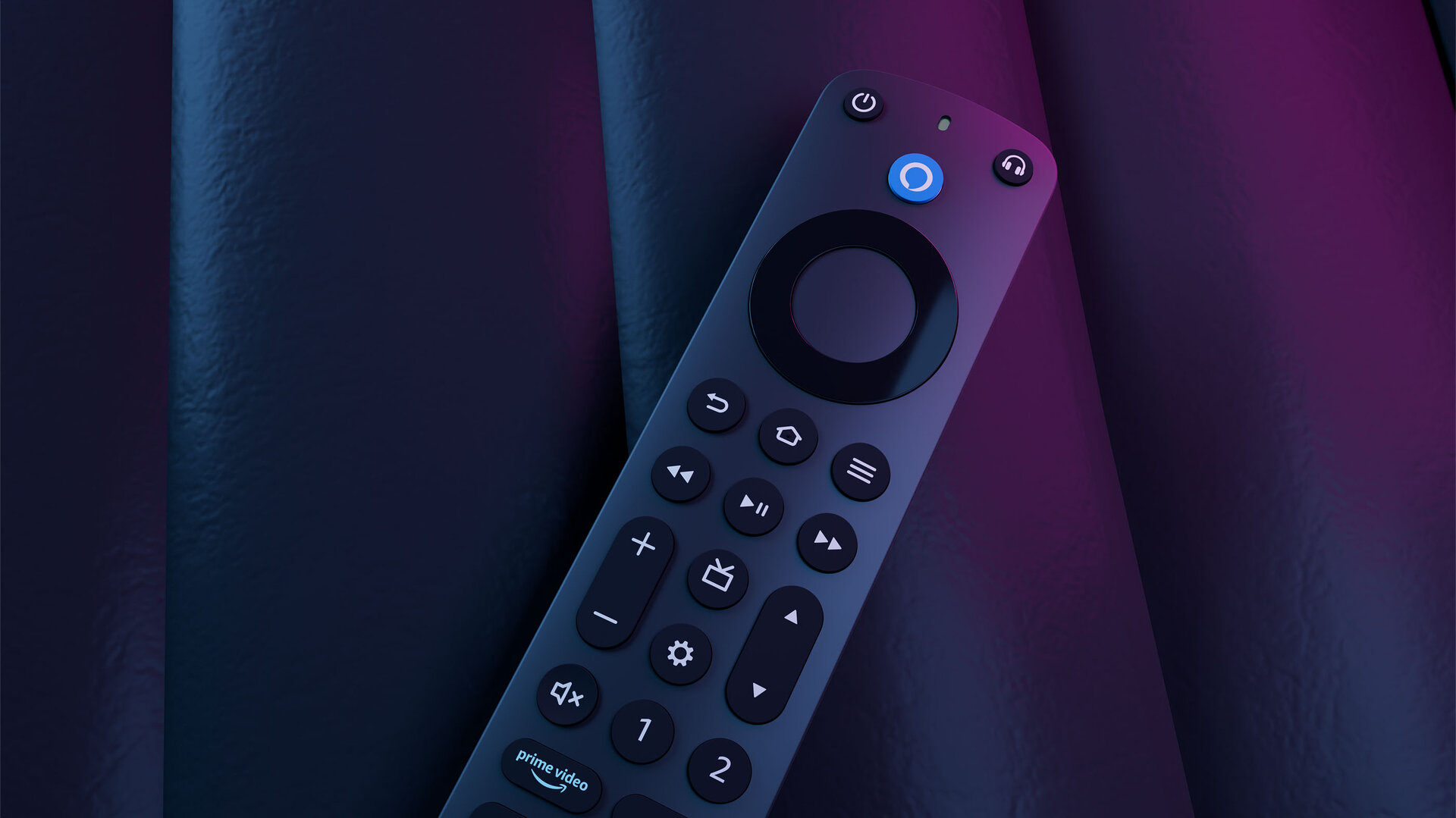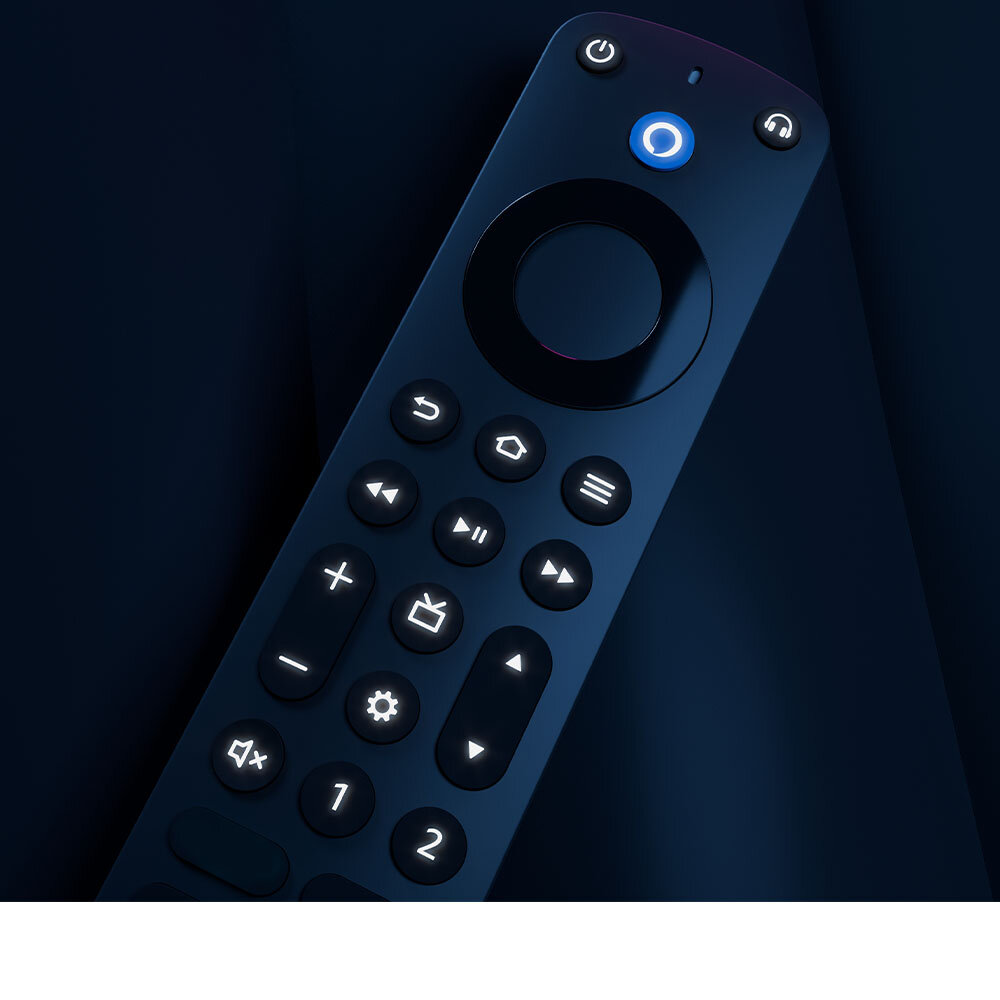 Play tone to find her
To find the misplaced remote with Remote Finder, users can say "Alexa, find my remote" or use the Remote Finder button in the Fire TV app on their smartphone. The Alexa Voice Remote Pro's built-in speaker will then play a tone to help you find them.
Two programmable buttons
Two new programmable buttons on Alexa Voice Remote Pro provide access to Apps or channels and Alexa features. Smart Home controls that are frequently used when watching TV, for example to dim the light, can be assigned to the remote control.
Motion-activated backlight
Alexa Voice Remote Pro also features a motion-activated backlight that turns on automatically when the remote is picked up in low-light conditions.
Price and Availability
Pre-orders for the Alexa Voice Remote Pro are also possible starting today for EUR 39.99*. Deliveries begin in November. Alexa Voice Remote Pro is compatible with most Fire TVs, as well as many TVs, soundbars, and AV receivers. More compatibility information is available on Amazon*. The Alexa Voice Remote Pro is not currently included with any Fire TV, including the new Fire TV Cube.
Overview of all new products from Amazon from September 28:
New Echo Dot Kids: Amazon brings Alexa and functions especially for children
Kindle Scribe: Amazon presents the first Kindle with a writing function
BMW: Next voice assistant based on Alexa
Echo Dot (5th Gen): New small Alexa speaker with and without clock
Echo Studio: Software update for better sound and now also in white
Disney+ is coming: Fire TV for Echo Show 15 and new Alexa features
ComputerBase received information about this item from Amazon under NDA. The only requirement was the earliest possible publication date.
(*) The links marked with an asterisk are affiliate links. In the case of an order via such a link, ComputerBase participates in the sales proceeds without increasing the price for the customer.